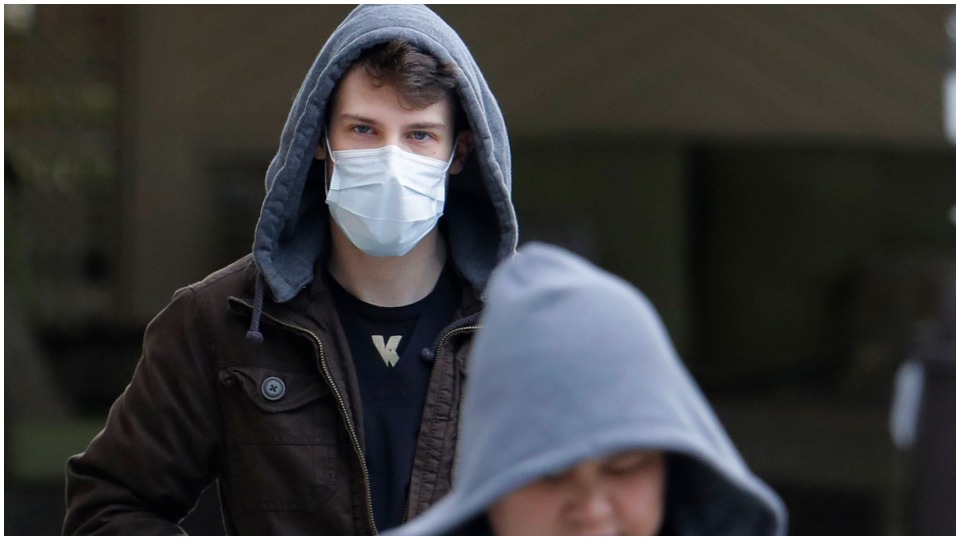 Two top scientists—the chief of occupational medicine at the University of Illinois and the Dean of the Baylor University's School of Tropical Medicine—are faulting the federal government's and private industry's response for the spread of COVID-19 coronavirus in the U.S.
And the top union for registered nurses, National Nurses United, found in a nationwide survey of 6,500 nurses, and counting, that only 44% report their hospitals and nursing homes have trained them in how to recognize and cope with the coronavirus, and only 29% have plans to isolate coronavirus sufferers.
The remarks, from Dr. Peter Orris of the University of Illinois at Chicago and Dr. Peter Hotez of Baylor University, came as the U.S. death toll from coronavirus rose to 14, and as data shows workers and older patients at nursing homes are particularly at risk of becoming ill and—for the elderly—dying.
GOP President Donald Trump has put out rosy views about the U.S. response to the virus, which has infected tens of thousands of people in Hubei Province, China, where it originated, and killed thousands of them. The World Health Organization has declared the coronavirus threatens to become a worldwide pandemic if it hasn't already. A milestone of 100,000 global cases was passed early Friday morning.
Trump has predicted drug companies will produce an anti-viral vaccine within months, contradicting warnings from both scientists and from drug company CEOs whom he met at the White House during the week of March 2.
He's also named Vice President Mike Pence to coordinate the task force of federal agencies responding to the spread of the virus while ordering federal scientists to clear all their public statements with the VP—and the White House. And Trump asked Congress to allot $2.5 billion for vaccine development, a sum lawmakers promptly tripled. But Pence admitted as Trump has not that the U.S. does not have enough coronavirus test kits nationwide.
But the additional spending comes after Trump dismissed scientists' presentations about any issue government-wide—from medical research to climate change—and tried to cut spending for federal scientific research. The additional money lawmakers just approved would be spent this fiscal year, but Trump's budget for the fiscal year starting Oct. 1 calls for a 9% cut in federal science research spending.
Both the distrust of scientists and the cut in research money concerned Orris, chief of occupational and environmental medicine at UI-Chicago.
"My concern is a more general one: The Trump administration's constant cutbacks on support for public health and the federal Centers for Disease Control," the lead agency in the fight against the coronavirus, Orris said in a telephone interview with People's World.
"The overall lack of attention and the magical approach to the problem is very problematic," Orris warned. And his criticism covers the administration's approach not just to coronavirus but to an even more prevalent—and more frequently fatal—illness, the flu.
"If the administration does not rely on science and medicine and does not rely on the expertise" of those who know how to deal with the coronavirus outbreak and similar viral surges, "we're set up for more of this type of thing in the future," he stated.
Hotez, dean of Baylor's National School of Tropical Medicine and Co-Director of the Texas Children's Hospital for Vaccine Development, cited the industry response, or lack of it, in March 5 testimony to Congress.
But he also told the House Science and Technology Committee the feds are partially to blame—for not funding and pushing research which could have produced a ready-to-hand vaccine long before now.
Hotez explained that physiologically, the coronavirus is 80% similar to the virus which caused the Severe Acute Respiratory Syndrome (SARS) epidemic in China in 2003. And SARS and the coronavirus "are bound to the same receptor in the lungs."
Pharmaceutical firms developed a vaccine to prevent SARS from spreading, Hotez explained. But by the time it was ready, the SARS threat had passed, and no one wanted to fund clinical trials needed for federal medical approval before taking it to market.
"In the end, industry is not interested in investing a vaccine which they would have to stockpile," Hotez testified. "No one wants to invest in a product designed NOT to be used (his emphasis)."
"However, as the information in January 2020 showed that SARS and SARS-2"—the coronavirus—"were about 80% similar" and had that same lung attachment, "it became clear there was a possibility we could repurpose our SARS vaccine to fight SARS-2."
The National Institutes of Allergy and Infectious Diseases, part of the federal government's National Institutes of Health, "advanced us funds to help with this research" and Baylor is seeking more from other sources. But that's not the point.
"The point is that if investments had been made previously," such as spending "a few million dollars" for clinical trials, "we potentially could have a vaccine ready to go now," Hotez said.
The lack of drug company investments on the vaccine is not the only problematic response to the coronavirus. Other witnesses warned lawmakers that approximately 10% of coronavirus information spread on social media is suspect, if not outright wrong—though they did not say which 10%.
NNU said one RN who contracted the virus, from treating a sufferer, asked for a testing kit, and the CDC refused to provide one "because she was already wearing protective personal equipment," such as a respirator, and thus should not have fallen ill in the first place.
And the Bank Policy Institute, the lobby for the biggest U.S. banks, suggested the Federal Reserve Board junk the "stress tests" and other rules imposed on those institutions after the 2008 crash, so the firms could more easily lend money to businesses coping with the economic impact of the virus. "We have been proposing reforms like this for years with a moment like this in mind," the lobby said.
In an indication of the impact, Ford said two of its Chinese workers came down with the virus, were quarantined, but have recovered. And the Auto Workers banned all unneeded meetings and travel by its national and international staff.
"This is a precautionary action not meant to elicit concern, but to help in dealing with the spread of this epidemic," said union President Rory Gamble. "Road travel will be permitted, and we will provide all personnel education on best practices when on the road or in the workplace."
Meanwhile, 15 Senate Democrats asked businesses not to dock or otherwise penalize workers who must stay home to battle the coronavirus or to care for family members who get sick. And if the virus forces the firms to cut production, they added, the companies should make arrangements to ensure the workers don't get financially hurt—and that insurers pay for coronavirus care.
"No one should be penalized by their employer or put in any financial duress for following Centers for Disease Control guidance" on what to do if you get sick.
"To that end, we encourage your member companies to commit to ensure that any employees or contractors who follow novel coronavirus-related guidance from public health authorities can count on basic protections like preservation of their employment status and basic financial forbearance."
Their letter went to the Chamber of Commerce, the National Association of Manufacturers and the Business Roundtable. There was no immediate response.