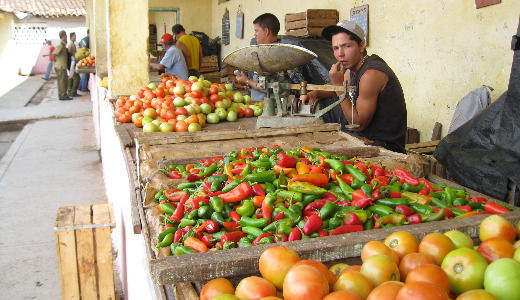 There are enough votes in the U.S. Senate to lift the travel ban that now bars U.S. citizens from traveling to Cuba, according to a joint statement this month from Republican Mike Enzi, Wyo., and Democrat Byron Dorgan, N.D., who are co-sponsors of the Senate version of the legislation.
"It makes no sense to punish the American people by restricting their right to travel simply because our country is trying to punish the Cuban government, said Dorgan. "Just as has been our policy with China, Vietnam and other communist countries, we should allow Americans to travel freely to Cuba."
The expression of optimism from the two senators followed the passage in the House Agriculture Committee of HR 4645. The bill deals not only with travel restrictions, but barriers to trade as well. It appears that it is the impact on trade that is creating the strongest pressure on representatives from agricultural states to remove barriers to trade with Cuba. Before the 50-year-old embargo, that country was the seventh biggest customer for U.S. exports.
For example, Wyoming's entire congressional delegation has signed on in support of the proposed legislation. With a population of only about half a million, Wyoming is a small state, but with two senators and a member of Congress, it wields disproportionate voting power.
"This bill is a common-sense step that rights agriculture policies which in the past have made it difficult for farmers and producers to sell their products in Cuba," said Wyoming Rep. Cynthia Lummis, a Republican. "Wyoming's farmers and ranchers cannot afford to lose any opportunities during these challenging economic times," she added.
In fact, the U.S. Chamber of Commerce has made this legislation a high priority, warning congressional reps that it will monitor their votes for its "scoring" of their support for business.
Currently food exports to Cuba are not banned, but restrictions under the 2000 Trade Sanctions Reform Act (TSRA) make trade convoluted and costly.
The normal procedure for international trade is for payments to be made directly from the bank of the purchaser to that of the seller. The payment is typically made just before unloading the goods at the purchaser's port. However, TSRA does not allow Cuba-bound food and medical supplies even to leave U.S. ports until payment is received.
And receiving that payment is not easy. TSRA requires that the payment from the Cuban bank go to a bank in a third country (which, being a bank, charges a fee of course) before going to the U.S. bank of the supplier. With that extra cost, time and red tape, U.S. goods are less appealing to their potential Cuban customer than those of their competitors in the world market, U.S. business people complain.
John J. Wilson, representing Dairy Farmers of America, testified before the House Agricultural Committee in favor of expanding agricultural trade to Cuba. "Cuba is a market where we should be a natural preferred seller due to our strong proximity advantanges," he stated," but regulatory hurdles imposed by our own government have thwarted our ability to best supply this market."
Wilson cited a 2009 study that found that doing away with all financing and travel restrictions on U.S. agricultural exports to Cuba would have boosted 2008 dairy sales to that country from $13 million to between $39 and $87 million, increasing U.S. market share from 6 percent to between 18 and 42 percent.
Photo: Cuban markets offer locally grown, organic produce, but the island depends on imports for most of its grains and dairy products. (PW/Roberta Wood)