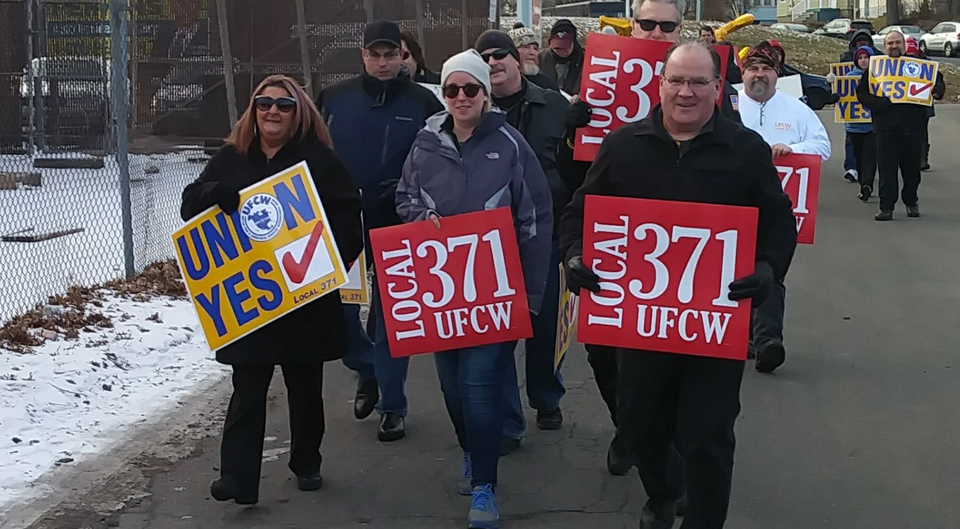 HARTFORD, Conn. — Workers at Severance Foods voted yes to join a union so they could earn a better wage and a better life for themselves and their families. They are now members of Local 371, Food and Commercial Workers International Union (UFCW).
The workers, who produce a large variety of tortilla chips that are distributed worldwide, voted 29 to 20 on February 1 in favor of union representation.  They had filed for election on January 11.
"We're working under pressure, and they're asking for more and more," said one worker. "They treat us like nothing.  We're all looking for better benefits, sick days and we need raises."
Tom Wilkinson, President of Local 371 said the 51 workers in the shop fought for the union because the company pays poverty wages, working conditions are dangerous, and management gives them zero respect.  He noted that the workers won in spite of union busting tactics including hiring anti-union consultants, trying to intimidate workers with one-on-one meetings, threatening to close the plant if there is a "yes" vote for the union and showing daily anti-union videos.
The day before the vote, the workers received solidarity as a boisterous group of union supporters, elected officials and community allies gathered in front of Severance Foods on Main Street to show the workers they have the support of the local labor and social justice community.
They join the 8,000-member Local 371, which represents supermarket, retail and distribution workers.
The nation's unions grew by 262,000 members in 2017 despite increased union busting efforts. The union wage advantage also grew.