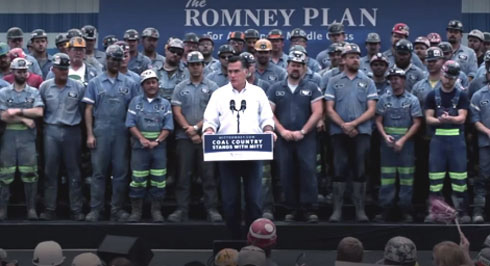 Climate change is causing ice to rapidly melt, and that means different things for different parts of the world. The Arctic Chukchi Sea could still fall victim to oil drilling, and in Greenland, there are serious talks about turning the country into a mining frontier, in order to access its many precious metals. With the government there seriously considering a mining industry, environmentalists' reactions are mixed.
New research conducted by analysis company GlobalData indicated that vanishing ice in Greenland has uncovered considerable reserves of gold, diamond, zinc, platinum, nickel, iron, and other rare earth elements. The government there sees the establishment of a mining industry as beneficial to the country's economy, as Greenland currently relies heavily on the fishing industry and grants from the Danish government. Countries currently interested in pursuing exploration projects there include Canada, Australia, and possibly China.
Many are concerned, however, about the potential pollutants that would be spread through mining. Activists also question how well mining projects could actually be managed and run.
"If you look at mining in other places, the problems are kind of similar," said John Burgwald of Greenpeace. "But in Greenland, the thing that makes it different is the lack of ability to control the [mining] companies. There are not enough people – there are about 57,000 in the whole country." He also added that, ridiculously, the Bureau of Minerals and Petroleum that would oversee the project is made up of just 30 people.
Operations with such little management could perhaps endanger fish and mammals that are already being exposed to the effects of global warming. It would also be difficult for that small a number of people to monitor wastewater spills – Greenland has no facilities that even process wastewater.
GlobalData's analysis also concluded that a skilled workforce would be required to make these projects successful.
One might hope, however, that they would not be treated the way that coal miners are in the U.S. The most recent example of the abuse American coal miners face comes this week in the form of a campaign ad spot by Republican presidential candidate Mitt Romney.
The Republicans put together the ad to show their "support for the coal industry." It just so happens, however, that the workers who stood behind Romney in the ad were forced to do so – without pay.
Ohio coal miners working for Murray Energy, a non-union company, were told that it was mandatory they attend a late August Romney rally in the town of Beallsville. For the "privilege" of standing behind the GOP candidate as he spoke, the miners had to forgo their salary for that day.
Unfortunately for Murray Energy workers, short pay checks are far from the worst things they have had to face. It was the same Murray Energy company that was behind one of the worst mine disasters in recent U.S. history, the Crandall Canyon Mine explosion in Emery County, Utah that trapped six miners and killed three rescue workers. Investigations by the government, labor, and independent groups all concluded that it was the flouting of EPA regulations by the company that caused those deaths.
Media outlets like FOX News later twisted the story, falsely remarking that the Ohio miners had "turned their backs on Obama." Additionally, Republicans continue to speak of a fictitious "war on coal" that President Obama is supposedly waging.
Sources in the labor movement note that it is natural gas industry practices like fracking (which many Republicans heavily support) that are actually flooding the market with cheap gas, driving down the price of coal and thus weakening the coal industry. This began happening big time, they note, early in the Bush administration and has merely continued in the Obama administration.
In other words, coal is being challenged by the natural gas giants much more than it is being challenged by the Obama administration's EPA regulations, which simply seek to protect miners and the public from disasters like the one that happened in Upper Big Branch. The regulations are also expected to curb coal plant mercury emissions by 90 percent.
Though the mining in Greenland will be of materials other than coal, one of the concerns is that left unchecked companies will abuse the workforce, just as they do here in the U.S.
Meanwhile, planned funding for projects there will be predictably corporate; some will come from a South Korean investor group made up of four giant conglomerates, including auto manufacturer Hyundai, an unnamed private investor, and a large energy company.
Uranium may become yet another material to be mined in Greenland if the government gives in to a recent ultimatum by Australian energy company Greenland Minerals and Energy: "Lift the [existing] ban on uranium mining, or lose our investment in your project."
And uranium mining, environmentalists stress, would only add to the hazards of potential ecological devastation that could arise from a mining industry's tampering. Left unregulated, the dangers to both workers and the public, they note, would also be enormous.
In conclusion, environmentalists hope that when it comes to regulations regarding pollution and worker safety, a Greenland mining industry would follows the examples currently set by the EPA under the Obama administration as opposed to the approaches pushed by pro-Romney companies like Murray Energy.
Photo: The coal mining workers present at Romney's rally were not there of their own accord, nor were they paid for the "privilege" of standing behind the GOP presidential candidate, who accuses President Obama of "waging a war on coal." Grist.org