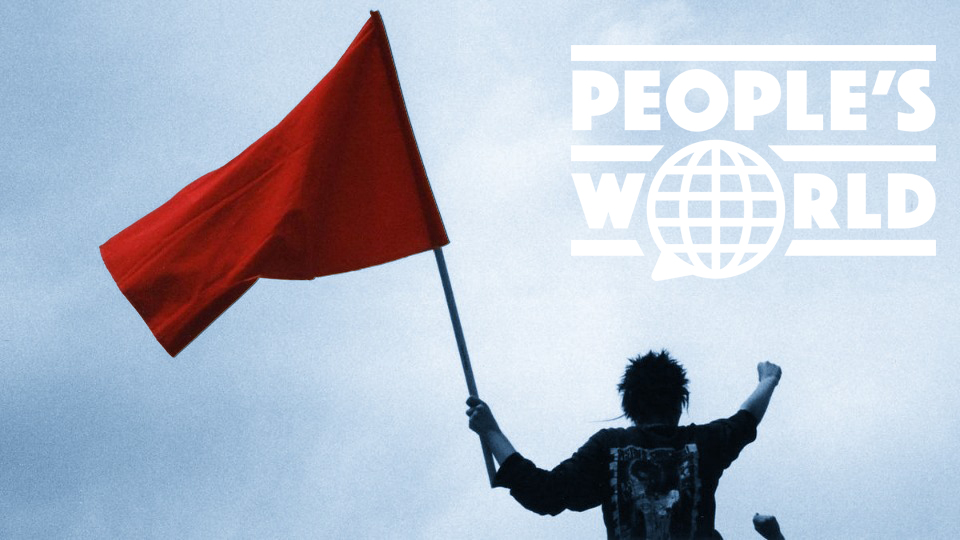 Dear readers and supporters,
Eight million! That's the number of reads on the People's World/Mundo Popular website over the past two years. That's a heck of a lot. And for good reason – People's World/Mundo Popular is a damn good news publication!
You love People's World/Mundo Popular, and you show it by continuously supporting our joint project. We need your support again: to raise $75,000 between Feb. 15 and May 1. Please donate generously to ensure we continue to produce quality working-class journalism every day.
The COVID-19 pandemic has made life very difficult for everyone, and almost a million Americans have now perished tragically. As you know, the economic crisis sparked by the pandemic deeply impacted our finances last year. But readers like you met our urgent appeals with an overwhelming response. Our staff made heroic sacrifices. Together, we got through without missing an edition, and most importantly, the quality of writing didn't suffer.
The economy may have rebounded, but our revenue streams have not yet. The stakes are enormous in 2022, none more significant than the very existence of democracy and life on planet Earth. People's World is needed more than ever to give clarity and voice to the democratic majority opposed to fascism and to the movements for peace, racial justice, and worker's rights.
Because of you, we will raise $75,000 between Feb. 15 and May 1. We're already off to a great start. Supporters donated over $13,000 in the first four days of the fund appeal.
Please support People's World/Mundo Popular generously and make sure we can continue to be a voice for people bringing a new world into being. Please donate $500, $250, $100, $50, $25 or whatever you can afford. Every amount is immensely appreciated.
Many people like what they are reading at People's World, but don't just take our word for it. The International Labor Communicators Association awarded People's World with six first-place prizes for excellence in labor journalism. Our articles are regularly shared by Rev. William Barber III and the Poor People's Campaign and featured by the AFL-CIO.
Last year, readers responded to the difficult financial situation with an outpouring of generous donations and doubled our goal! Please donate generously so we can do it again in 2022!
People's World would not exist without you and the support of generations of working-class partisans before you. Our great supporters donate their precious hard-earned savings to sustain our shared vision, passion, and mission.
So many stories need telling, from organizing Amazon, Starbucks, and other workplaces, climate justice, and creating a green economy to running people's candidates for office at every level, to the fight for a socialist future. People's World/Mundo Popular tells these stories from the unique working-class perspective our readers expect.
Thank you for your generous support. Together we will reach our $75,000 goal and continue to change our world, save humanity, nature, and democracy.
John Bachtell
People's World Editorial Collective
President, Long View Publishing Co.