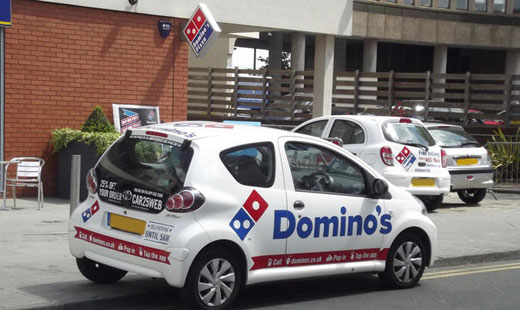 Say it ain't so, Domino's.
On the heels of a $1.28 million settlement between a Domino's franchisee in New York City on Feb. 23, more Domino's franchise owners in New York state reached a settlement with drivers and pizza cooks for $448,000 for wage theft. The new settlement was announced by the state's attorney general, Eric Schneiderman.
Last week, Schneiderman also announced a roughly half-million-dollar settlement with a McDonald's franchise owner after employees made similar accusations.
Schneiderman's investigation into the Domino's franchisees revealed that drivers were illegally deprived of car maintenance payments and tips and employees were not paid overtime rates for working more than 40 hours in a week. The owners admitted the wage theft in the settlement, according to Think Progress, which notes a growing trend of wage theft complaints being filed 400 percent more often since 2000:
Wage theft, which is an umbrella term for any employer practice that drives worker wages below the legal minimum or otherwise deprives them of money to which they're entitled, is by no means limited to the fast-food business.
Professional cheerleaders, retail distribution warehouse workers and truck drivers at multiple American ports have all alleged wage theft in recent months.
This article appeared first in the AFL-CIO Now Blog.
Photo: AFL-CIO Now Blog