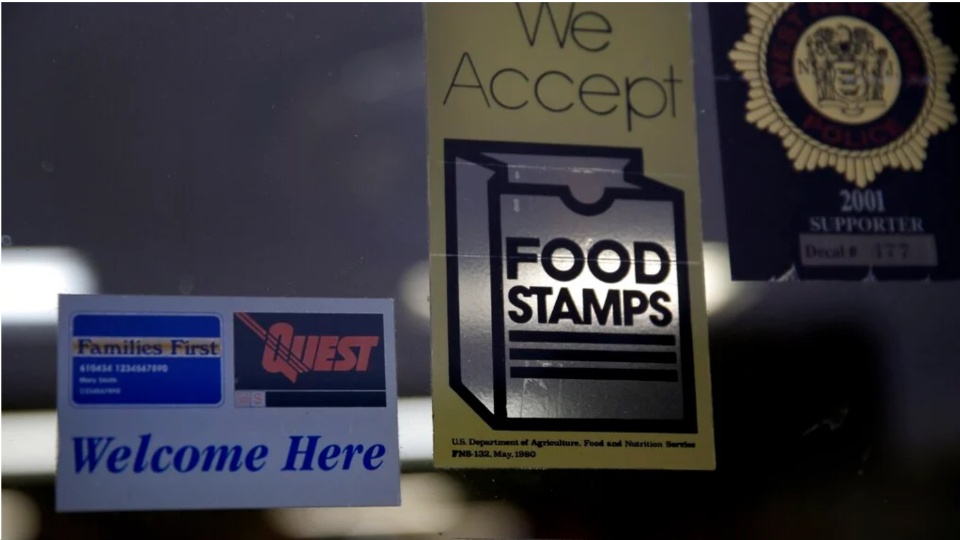 One thing I was grateful for during the pandemic was masks—and not just for safety reasons.
I'm on Medicare for disability, which unfortunately doesn't cover dental care. At 60 years old, I've lost many of my teeth. It was nice hiding behind a mask for a while.
But I was grateful for another reason, too: For once, Congress actually expanded the social safety net.
With stimulus payments and extra SNAP benefits, it was so much easier to survive. Before, I had to supplement my tiny benefits at food pantries, where choices are limited. It was a challenge to get food that I could eat without my teeth.
These are things about being poor that people don't understand until it happens to them.
I was raised in a loving family in a middle-class neighborhood. But as a child, I suffered over a decade of traumatic sexual abuse by a neighbor who kept me quiet with violent threats.
I've struggled with my physical and mental health ever since. It was especially hard to get a correct mental health diagnosis in the years before people understood the trauma that comes from the kind of abuse I experienced.
It was difficult to hold down a job. After two failed back surgeries, and with my mental health struggles, I was forced to rely on disability. With just $700 a month of benefits, I moved into a motel room.
That's the life I was living before lawmakers expanded services during the pandemic.
After the American Rescue Plan Act of 2021, my SNAP benefits mercifully increased to $284 per month. The stimulus payments allowed me to get back on my feet again. And at around the same time, I learned about Medicare's Extra Help program, which got my monthly $165 Medicare premium covered by Medicaid.
At last, I could focus on more than just trying to survive.
I found housing through a family member. I received some proper mental health treatment and was finally diagnosed with Complex Post Traumatic Stress Disorder. I got nutritious food that I was able to eat.
But now all that's gone. Lawmakers let the SNAP expansion and other pandemic programs expire, and I've been told I'm no longer eligible for Medicare's Extra Help program. So, I'm in survival mode again.
My story is hardly unique.
The expanded SNAP benefits kept 4.2 million people out of poverty during 2021, including 14% of children out of poverty, while the expanded Child Tax Credit cut child poverty nearly in half.
Combined with the direct stimulus payments, the American Rescue Plan brought poverty down by 22%, illustrating that poverty is indeed a political choice in America. By July 2022, the unemployment level had fallen to a 50-year low of 3.5%.
With pandemic aid expired, those gains are being reversed. More of us will have to choose between paying for health care and car repairs, or between putting food on the table and seeing a dentist.
We need stronger safety net protections that won't be torn away by lawmakers or complicated eligibility requirements. But now whenever I turn on the news, I hear politicians demanding we slash human needs programs even further so they can extend tax giveaways to the very wealthy. How is that fair?
That's why I've joined the Poor People's Campaign—a movement led by people like me, impacted by policies that harm the poor in order to help the wealthy. We know that proper social investments keep us out of poverty, drastically reduce unemployment, and give lifelong positive benefits to children. So, we're fighting back.
In the world's wealthiest country, we must learn this lesson and move in that direction again—not away from it. Join us.
Institute for Policy Studies / OtherWords