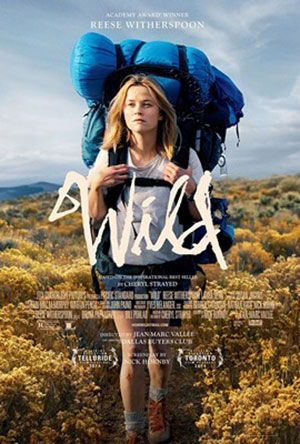 Together with a woman, we take a deep look at her.
"Wild" recounts an 1,100 mile hike on the Pacific Crest Trail by Cheryl Strayed around 1995. Seamlessly interwoven into the adventure are flashbacks about her previous frustrations and failures. Hikers will like it. Feminists will like it. Those who appreciate films as high art will love it. Nominations and awards are being discussed, with good reason.
According to the movie and the memoir on which it is based, Strayed is no ordinary woman. Before taking on the long walk from Mexico to Canada, she had already stretched the elastic boundaries of life far beyond what most of us would have ever done. Flashbacks show her flinging herself into marriage, betrayal, profligacy, drug abuse and despondency. The long arc of the story is that she is "dealing" with her shortcomings and miseries through the purging effect of a long and difficult challenge.
One thinks of a "spirit walk" through the Australian outback, or any rite-of-passage experience that adolescents are put through in primitive societies, as actress Reese Witherspoon stumbles through snow, desert, mountain terrain, and all the pains of the past.
In another almost complete story, the great Laura Dern shines brilliantly as Strayed's mother. Her performance alone is a good enough reason to see "Wild," but there are so many more!
Movie information:
"Wild"
Directed by Jean-Marc Vallee
Starring Reese Witherspoon, Laura Dern
2014, 115 min., rated R
Photo: Reese Witherspoon in "Wild." Fox Searchlight Studios via Wikipedia