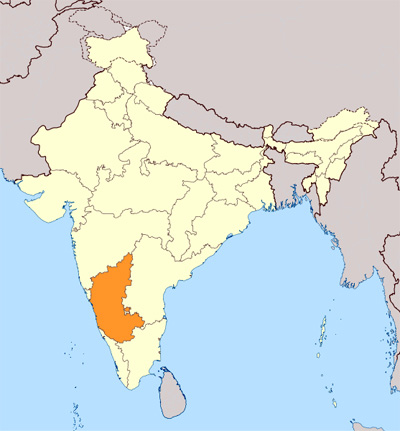 Indian voters rejected the reactionary Hindu-nationalist party, known as the BJP, in a recent state election. The huge loss spells trouble for the ultra-right party in the 2014 national elections.
Out of the four southern Indian states, Karnataka was the only state where the BJP had found a foothold. In the 2007 elections, voters there had delivered a disgusting surprise by putting the BJP into power. The southern Indian states have, in general, a progressive voter base and a strong secular tradition both of which run contrary to the BJP agenda.
The BJP government in Karnataka has been mired in corruption and personal power feuds, which led to its downfall. Voters refused to give a second term. Its strength reduced from 110 seats to only 40 in a state assembly of 224.
The big winners are the ruling Congress Party, which increased its tally to 121 seats, and another secular party, JDS, which has worked in alliance with the left parties in past. The JDS bagged 40 seats.
This election has a great impact on Indian politics and sets the stage for the next general election to be held in 2014. The BJP holds about 19 of 20 parliamentary seats from Karnataka and may loose most of them to secular parties, including Congress.
Political analysts attributed the Karnataka victory to the Congress Party leadership trio: Prime Minister Manmohan Singh, Congress leader Sonia Gandhi and her son, Rahul Gandhi, who is being groomed for the PM position. This election has given a great facelift to otherwise sinking prospects of the Congress Party, which is also corruption-laden.
In other news, Indian Minister for External Affairs Salman Khurshid travelled to Beijing to negotiate Chinese withdrawal from Indian territory along a disputed boundary line. The incursion point was 12 miles within the Line of Actual Control in Ladakh area of Jammu and Kashmir State of Northern India. As India and China have fought in the past over boundaries, it was indeed a victory of peace forces on both sides to end the issue diplomatically. A section of Indian media has been hawkishly raising voices against China's incursions. The Chinese agreed to withdraw its troops to the Line of Actual Control, without accepting that it had trespassed.
India and China are partners in ever increasing trade and agreed to cooperate in future projects. The Chinese foreign minister will visit India soon and complete some of the remaining agenda.
Photo: The Indian state of Karnataka is highlighted (CC).