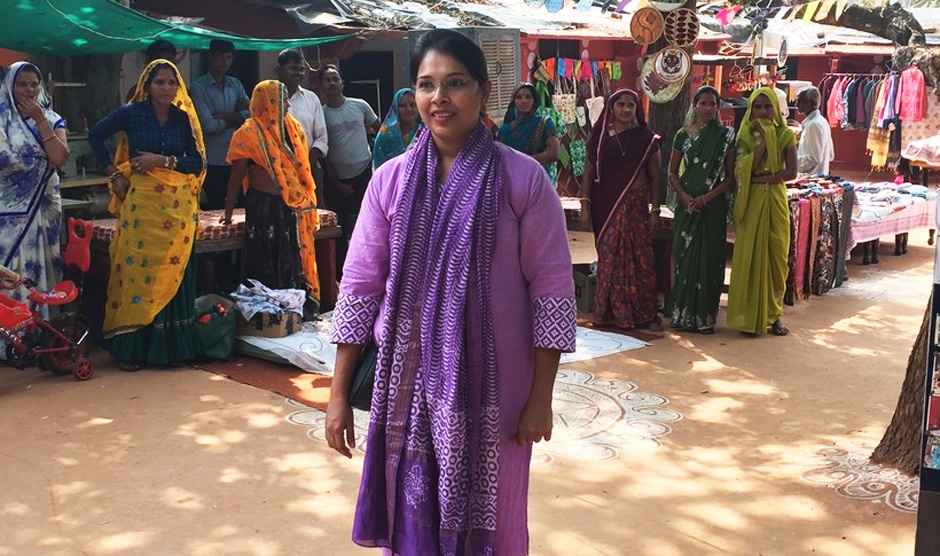 Divya Srivastava came to Ranthambore, India's National Park Tiger Reserve, for a vacation. She stayed to save the world.
"I was surprised," said Divya, wisely but understatedly borrowing from John Lennon how "life is what happens when you're making other plans." Divya was a post-graduate student from SNDT Women's University in Mumbai, working in corporate dietetics. On her holiday, the young urban professional from the big city met her future husband and carved out a vastly different career from that of her original life path.
In the forests of central India, Divya met Dharmendra Khandal, a conservation biologist working with NGO Tiger Watch. Dr. Khandal worked to secure tigers' natural habitat by eliminating poaching. By 2005, Ranthambore's robust tiger population had been so decimated by poachers that only 13 tigers remained. Khandal and his organization, in joint efforts with police and forest protectors, arrested 67 poachers and largely eliminated the local hunting tribe Mogya's tiger killing.
When Divya joined Dharm, she also fell in love with the flora and fauna of the forests of Ranthambore. Borrowing his cameras, she began taking pictures of wildlife, then using them in the struggle for conservation. She used picture exhibitions in schools and the community to gain appreciation, build support and influence government policy.
Still, indigenous populations, particularly the Mogya, continued to depend on ravaging the forests by overgrazing and animal poaching. Tigers were especially valued for their beautiful pelts and medicinal properties attributed to their bones.
So Divya attacked the problem at the source. She set up Dhonk, a women's cooperative craft enterprise to provide an economic alternative to poaching and overgrazing. Dhonk is named after one of the oldest trees (Anogeissus pendula) in the Aravalli Hills of Rajasthan. Any villager who wanted to learn and earn would be trained in clothing and craft manufacture. Dhonk would pay fair wages and offer flexible work hours so that women could more easily arrange childcare and family needs. Workers could arrange independent work from home or bring children in to work for care and nutrition.
Education for all ages of women is stressed at Dhonk. Healthcare loans and micro-financing are made available to help local families purchase cattle, sewing machines and even build homes. Dhonk has provided bridge loans to help families in crisis. Now Dhonk also employs and trains men in its shops!
As this ecotourist author can happily confirm, Dhonk provides a range of beautiful, original and classical home furnishings, apparel and accessories. It also provides a patio café for Dhonk workers to eat and interact with visiting tourists, sharing insight, opinions and stories of their lives in convivial settings.
Dhonk explicitly asks its workers to join with them in a partnership to promote sustainability and protect the forests. Dhonk shares part of its profits with NGO Tiger Watch. If you are interested in visiting or helping, Divya can be reached at divz333@gmail.com. The Dhonk website can be found here.