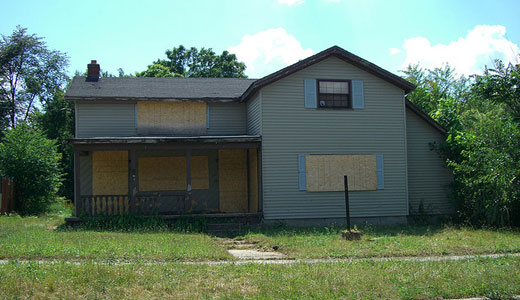 DETROIT – Michigan's state takeovers of cities and school districts have been very harmful to the public's interests.
The Detroit Public School District had about a $90 million surplus when it was self-governing, before it was taken over by Republican Gov. John Engler more than a decade ago. When the state pulled out, DPS had a deficit of tens of millions. Now, after two emergency managers, the deficit from Engler's mismanagement remains, dozens of schools have been closed, and charter schools have taken much of the funding. The students are worse off than before the state started taking over. It seem to be more than incompetence on the part of the state government It is as if the state is purposely trying to destroy education for Detroit's children.
Emergency managers were appointed between 2000 and 2002 by Engler in the cities of Hamtramck, Flint and Highland Park to prevent them from declaring bankruptcy. All these managers eventually left, but all three cities are back in the red. Highland Park's city services have been cut significantly. The failure of the state takeover is illustrated by the fact that last fall, DTE, which runs the public lighting system under privatization, removed 1,400 of a total of 1,900 street lamps as a way to cut its monthly costs.
Benton Harbor, Mich., had an emergency manager appointed in 2011. Since then the city operating deficit, list of unpaid bills and pension plan deficits have increased significantly.
In Detroit, Michigan's current Republican governor, Rick Snyder, has really been running the city since the winter of 2012. It is Snyder who can't or won't turn Detroit's finances around. The most important evidence of this is that, with the threat of imposing an emergency manager, Snyder ordered Mayor Dave Bing to negotiate concessions with the city unions
Bing did, and the unions gave tens of millions of dollars in concessions. Then Snyder told Bing not to accept the concessions he had ordered Bing to negotiate! Those concessions, it was said at the time, would have "turned Detroit's finances around substantially." Thus, any lack of progress is Snyder's responsibility.
It is clear that Snyder did not improve Detroit's finances on purpose, so that he can institute an emergency manager to control Detroit's bankruptcy; minimize the forgiveness of its Wall Street bond debts; and put the burden on city workers' wages, benefits and pensions. He is perpetrating a fraud on the people of Detroit.
Conclusion: State of Michigan takeovers of cities and school districts have done more harm than good to the public's health, safety and welfare – and protection of public health, safety and welfare is the only purpose of state government. The Republican-controlled state government's excuse for the takeovers is that it is seeking to serve these public purposes – so it should cease and desist from the takeovers.
The state's takeover actions and laws violate the fundamental American liberty of the right not to be taxed without being able to elect those who steward one's tax money in the government coffers.
This is one of the main American liberties our troops defend. The state takeovers are profoundly anti-American.
Photo: Just one of many boarded up houses in Flint, Michigan. Direct state control over the town has not solved economic problems. Flickr