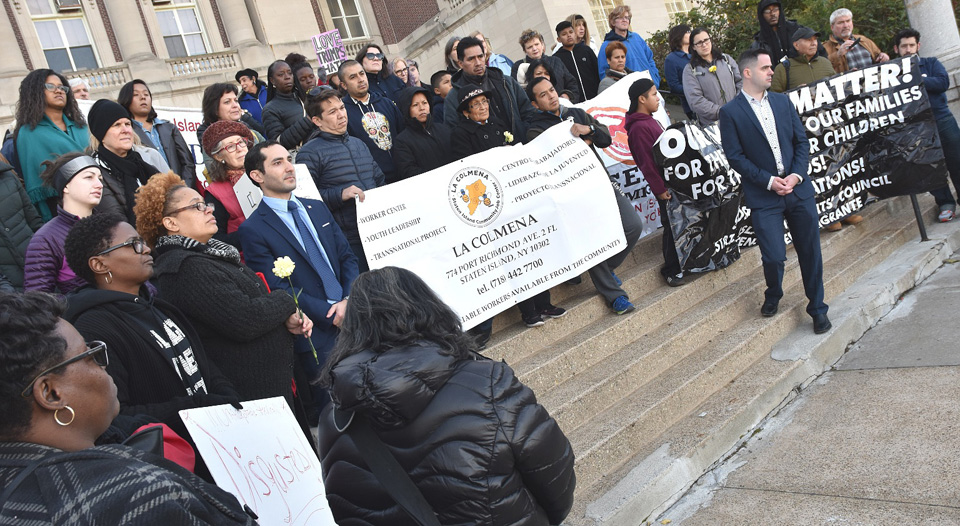 STATEN ISLAND, N.Y. – November 12, 2016 – More than 80 community members of all races, ethnicities and political views rallied today at Staten Island's Borough Hall, calling on America's political leaders to renounce hate and bigotry, starting with President-elect Donald Trump whose presidential campaign was based on inciting intolerance and inflaming racial tensions.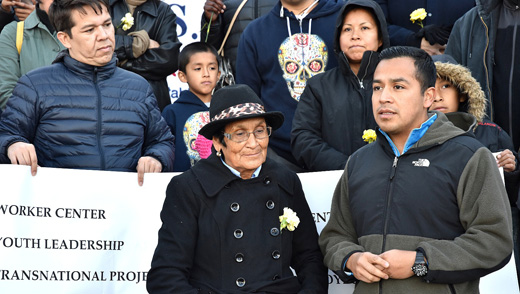 Organizations participating in the protest included the Staten Island Democratic Association (SIDA), the Staten Island chapter of the NAACP, Peace Action Staten Island (PASI), La Colmena, and El Centro del Inmigrante, a storefront immigrant workers' center in Port Richmond, Staten Island.
Several unaffiliated community members also spoke at the protest.