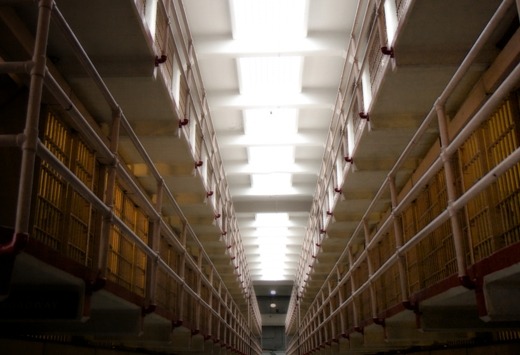 The U.S. Supreme Court heard oral arguments Nov. 30 in the long legal battle over the rights of California prison inmates to decent health care. The state is appealing a federal court ruling that the overflowing prison population must be cut by as many as 40,000 prisoners over a two-year period so the remainder can receive adequate treatment.
Some 144,000 inmates are now held in the state's 33 adult prisons, which were built to hold about 80,000.
The administration of outgoing Republican Governor Arnold Schwarzenegger contends the federal court's order would reduce the prison population too much, too soon, posing a threat to public safety.
Arguing the state's position was Washington-based attorney Carter Phillips, while Donald Specter, director of the Berkeley, Calif.-based Prison Law Office, disagreed that safety would be threatened and contended that California has many ways to lower the population including releasing older and low-risk inmates, moving others to prisons in other states, and changing the rules so people aren't sent back to prison for technical parole violations.
Reporters on the scene said Justice Samuel Alito expressed sympathy with California's concerns, while Chief Justice John Roberts complained of activist judges doing what elected officials could do better.
But Justice Ruth Bader Ginsburg noted that one of the cases dates back to 1990, and wondered if inmates would have to wait another 20 years, while Justice Stephen Breyer called prison conditions "pretty horrendous" and Justice Sonia Sotomayor asked pointedly, "When are you going to avoid needless deaths?"
A decision is expected by next summer.
The case has long roots. In a 2002 settlement in what the Prison Law Office calls the "largest ever prison class action lawsuit," the Department of Corrections was required to substantially increase resources for prison health care, and to completely overhaul health care policies and procedures over a period of years.
In 2005, a federal judge, calling prison medical treatment "horrifying" and "shocking," ordered the system placed under control of a court-appointed receiver. The court found that an average of one California prison inmate died every six to seven days because of the grossly deficient care.
Last year a federal three-judge panel found that overcrowding was the main cause for unconstitutional conditions in the prisons including the inability to provide timely and adequate medical care, and said cutting the prison population is vital to correcting the conditions.
The panel later said a plan filed by the state failed to make the needed reductions. The state has filed a revised plan.
In January 2010, the judges ordered California to reduce the prison population to 137.5 percent of capacity but stayed their order pending the Supreme Court's ruling.
Among factors contributing to California's soaring prison population are tougher sentencing laws passed in recent decades, including Prop. 184, the "three strikes and you're out" ballot measure passed in 1994, mandating minimum sentences of 25 years to life for three-time repeat offenders with previous serious or violent felony convictions.
In a 2005 report, the state Legislative Analyst's Office (LAO) said before the passage of "three strikes," the average felon served 21 months before parole, but after passage time served jumped to 25 months.
The LAO also said only 37 percent of those sentenced under "three strikes" were convicted of crimes against persons, while 30 percent were found guilty of property crimes and 23 percent of drug offenses. It said less than half of "three strikes" offenses were "serious or violent."
Observers have pointed out that during this same period the state legislature also designated a broad range of offenses as felonies. They note the large numbers of African Americans and Latinos who have been incarcerated for minor offenses including drug violations, and emphasize the need for sentencing reform. They say many parolees are also returned to prison for minor technical parole violations.
Photo: Alcatraz Prison (Rob Shenk/CC)