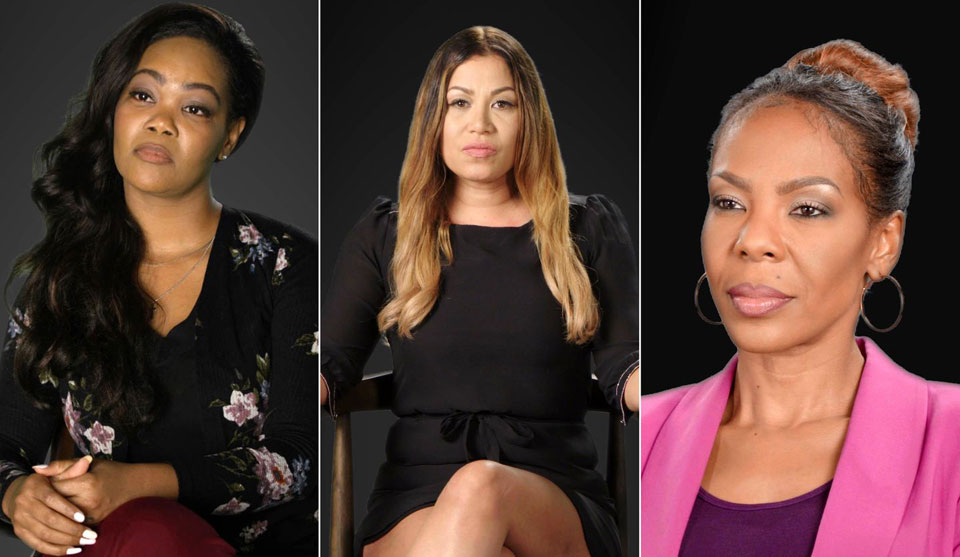 The much anticipated documentary Surviving R. Kelly was released last week on the Lifetime channel to polarized public reaction. The six-part series details the decades of sexual abuse allegations against the R&B singer, including the 2008 trial around a sex tape that revealed Kelly engaging in sexual acts with an underage girl.
Filmmaker dream hampton (purposely written in lowercase as a tribute to bell hooks) faced many hurdles in producing the series—hurdles which continued right up until its release. During the documentary's New York City premiere, audiences were forced to evacuate after an anonymous gun threat was made against the venue. The television debut, however, garnered 1.9 million total viewers, breaking the network's viewership record.
Throughout the series, hampton interviews a number of Kelly's victims, ranging from backup singers who knew him at the beginning of his career to more recent super-fans that became entrapped in his "cult-like" establishments. The documentary takes a look at Kelly's own troubled past and childhood traumas, laying a foundation for the events that lead up to his arrest and acquittal.
What viewers get in the documentary is a chronological timeline of Kelly's troubling behaviors over the span of more than four decades. It shows how the star's rise to fame allowed Kelly to strategically target and lure young vulnerable black women, often promising to help jumpstart their careers. Each episode highlights interviews from the various women, former survivors, and close friends with whom he was directly involved at the time.
Among those interviewed was Drea Kelly, R. Kelly's former choreographer, wife of 13 years, and the mother of his three children. Drea Kelly alleges that her relationship with her ex-husband started off innocently enough but soon became abusive and controlling. She was frequently locked in the house they shared and isolated from her family. She describes feeling suicidal and hopeless, saying that she contemplated killing herself while she was married.
Even during their marriage, R. Kelly brought multiple women into his home, enforcing strict rules and keeping the women separated from one another. One of his victims, Lisa Van Allen (who met the singer when she was 17), was the person ultimately responsible for releasing the infamous "sex tape" that showed Kelly with a 14-year-old girl. Allen alleges that she also partook in sexual activities with the underage girl, but before it was disclosed that she was a minor. Allen expressed disgust upon discovering the tape, saying, "I thought it was gross, weird, and belittling."
One of the key issues that has come up in the discussion around the documentary is that a majority of Kelly's victims are young Black women; a fact that drastically changes the scope of the conversation. The significance of cultural/racial paradigms in sexual abuse is often ignored by the media. Black women experience higher rates of intimate partner violence, rape, and homicide. According to a 2010 National Intimate Partner and Sexual Violence Study, approximately 60 percent of Black girls experience sexual abuse by age 18. Another 2014 study indicated that about 22 percent of Black women reported being raped and 41 percent experienced other forms of sexual violence.
Black women have been historically disenfranchised and are now being left behind at a critical point in the conversation regarding sexual violence. Black girls, in particular, are often the very last to be addressed in the discourse because it would require society to collectively accept responsibility for failing to protect its most vulnerable minors. Men in power, like Kelly, have preyed on the fact that society treats Black girls and women as disposable.
Since the documentary premiered, Kelly has become a trending topic on social media, with people both condemning him and coming to his defense. While Kelly's sales and streams have increased, there is an online community of survivors and allies that have mobilized to #MuteRKelly once and for all. Organizations like Long Walk Home and Color of Change have launched campaigns to help support the end of sexual violence against young women—and have pushed RCA Records to drop him from their label.
The "official" Mute R. Kelly movement started several years ago when activist Oronike Odeleye began reaching out to radio stations and asking that they stop playing Kelly's music. Odeleye faced much resistance at the beginning, however, local activists and supporters began to show up outside of his concert venues demanding that his shows be canceled.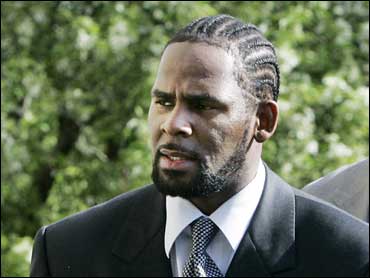 When the Time's Up #MeToo movement began to gain traction, Odeleye utilized that platform as a way to bring attention to the issues that Kelly's victims were facing. A lot of discussions about the movement revolved around sexual predators like Harvey Weinstein and Bill Cosby—who have since been brought to "justice" under the court of law—while artists like Kelly continue to evade accountability.
Community organizers are now saying that the resurfacing of past allegations against Kelly is another opportunity to do right by these girls. The R&B singer has responded to the multiple claims against him, stating that they are untrue and even attempted to set up a Facebook account called "Surviving Lies" devoted to discrediting survivors. The page was taken down by Facebook for "violating community standards," but the "Pied Piper of R&B" maintains his innocence.
With the documentary again raising interest, all eyes are currently on Kelly as the families and friends of victims call on the public for action. Many parents continue to fight for the safety and wellbeing of their daughters, while young women like Jocelyn Savage and Azriel Clary have not been seen in person for several years. While law enforcement has shown there is little they can do on their end, organizers continue to put pressure on the public to shut out Kelly's music and concerts.
"I think we're at a moment where women no longer feel the need to carry the shame of sexual abuse and internalize it," says Odeleye of the survivors coming forward. "I think we're at a point now where they're saying, 'I deserve justice.' And they're calling for it."
Editor's note: R. Kelly is now under criminal investigation in Georgia thanks to the Surviving R. Kelly documentary.