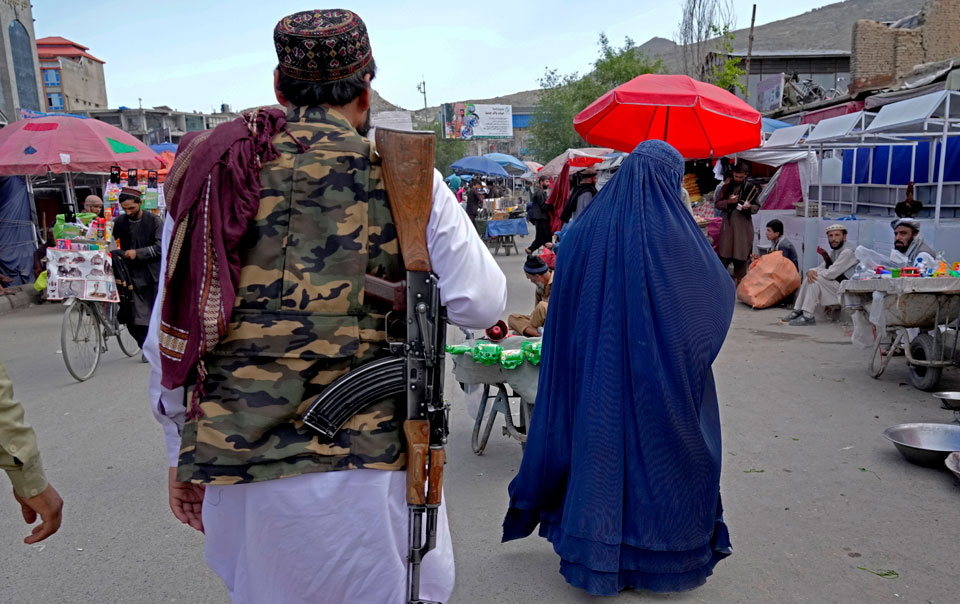 As Afghanistan undergoes a deep economic crisis with rising hunger and poverty, women in the country are facing the brunt. Economic sanctions imposed by the U.S. and the systematic restrictions imposed by the Taliban regime have only increased the suffering of women and girls in Afghanistan.
Fawzia Koofi, former deputy speaker of the Afghan parliament, told the U.N. Human Rights Council: "Every day there is at least one or two women who commit suicide for the lack of opportunity, for the mental health, for the pressure they receive.
"The fact that girls as young as nine years old are being sold, not only because of economic pressure but because of the fact that there is no hope for them, for their family, it is not normal."
As highlighted by the U.N., at least 20 million people in Afghanistan are experiencing hunger. Cornelius Williams, the director of child protection for UNICEF Program Group, stated that desperation and a bleak future are translating into girls' commodification and pushing families to sell girls as child brides.
A girl named Parwana was just nine years old when she was sold to a 55-year-old man for approximately $2,200. Following a global outcry, the minor was rescued and taken to safety. Zahra, a toddler, was purchased by a 50-year-old man for approximately $500.
However, there are several other unreported cases, and the lack of comprehensive data makes it difficult to tackle the problem.
In its most recent report before the Taliban again took power, the Afghanistan Women Chamber of Commerce and Industry stated that close to 57,000 businesses were being run by women in the country. However, following the Taliban takeover in August 2022, a large number of women-owned and women-led businesses have stopped operating.
U.N. High Commissioner for Human Rights Michelle Bachelet noted on July 1 that women-owned and operated businesses have been shut down and that 1.2 million girls no longer have access to secondary education.
On June 30, Afghanistan's senior clerics and representatives of loya jirga (assembly of leaders) endorsed the Taliban regime following a three-day meeting.
Human rights organizations criticized the lack of representation of women, considering that they comprise half of the nation's population. Rights activists said that the jirga could have been a stepping stone towards securing rights for women in Afghanistan.
Former Afghanistan President Hamid Karzai called the gathering a "symbolic" meeting. Hoda Khamosh, a rights activist currently in exile in Norway, criticized the assembly as "not representative, holding no legitimacy or validation," AFP reported.
Ongoing economic warfare, meanwhile, is having its own effect. Several pleas by U.N. human rights experts to the U.S. administration to unfreeze the assets of Afghanistan's central bank have been unmet. The U.S. is currently holding around $7 billion of Afghan assets while the E.U. has an additional $2 billion, as highlighted by the Afghan Women Advocacy Group. These funds belong to the people of Afghanistan.
Meanwhile, a U.S. State Department spokesperson denied that women in Afghanistan were facing hardships due to the U.S. sanctions and claimed that the U.N. report contained serious mistakes.
However, various rights groups have noted that prolonging the economic sanctions by the U.S. means that women and girls in Afghanistan will continue to suffer.
This article appeared at peoplesdispatch.org.