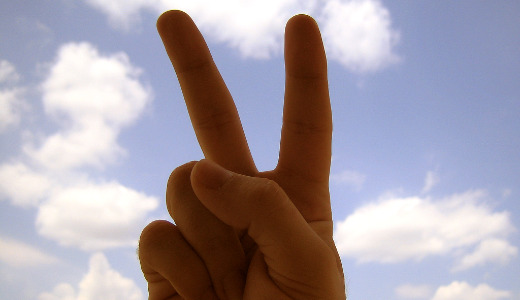 The House yesterday approved a $10 billion Education Jobs Fund that will avert thousands of teacher layoffs around the country. Also approved was funding for police, firefighter and other public safety jobs, Pell Grants for low-income college students, and other domestic needs. But these measures came at a high cost: they won attached to $33 billion in additional funding for the war in Afghanistan.
Yet the votes in the House Thursday indicate growing end-the-war sentiment among congressional Democrats.
An amendment requiring the president to provide a withdrawal plan including an end date, by April 4 next year, was defeated, but not overwhelmingly. The vote was 260-162, with 11 not voting. A substantial majority of House Democrats voted for the pullout timetable – 153, versus 98 who voted no, with 4 not voting. The "yes" votes included House Speaker Nancy Pelosi, Chief Deputy Majority Whip Jan Schakowsky, and Assistant to the Speaker Chris Van Hollen. Nine Republicans also backed the measure.
With Republicans and some Blue Dog Democrats citing deficit reduction in opposing the teacher job fund and other domestic spending, other lawmakers challenged their support for spending billions for the war. "Our country is on her knees in terms of needs," Rep. Anna Eshoo, D-Calif., who voted for the withdrawal timetable, told Politico. "This is money, this is cash, going for what?"
Another amendment, submitted by Rep. Barbara Lee, D-Calif., would have limited funds for military operations in Afghanistan to only "force protection" and beginning the redeployment of all troops and military contractors out of Afghanistan. That measure drew 93 Democratic votes, with 4 not voting, and 7 Republican votes. (A third amendment, to simply remove all Afghanistan military funding from the bill, drew only 25 votes, including 3 Republicans.)
House Rules Committee Chairwoman Louise Slaughter, D-N.Y., who voted for both the timetable and Lee amendments, said, "I do not want to spend money to try to rebuild a 12th century economy when ours is crumbling. And if we're going to rebuild an economy it should be the United States."
Rep. Jim McGovern, one of the sponsors of the timetable amendment, called the vote last night "an important milestone." In a statement today, McGovern noted that "60 percent of the Democratic Caucus – including Speaker Pelosi, who by tradition rarely votes on the House floor – was joined by nine Republicans in expressing our strong concerns about our policy in Afghanistan. This vote should send a signal to the administration that Congress is increasingly troubled by risking the lives of our troops and borrowing hundreds of billions of dollars for 'nation-building' in Afghanistan while we are facing a dire economic situation here at home."
McGovern vowed to continue working to "build bi-partisan support for a meaningful exit strategy from this war."
Politico writer David Rogers interpreted the votes as a "shot-across-the-bow from rank-and-file Democrats, frustrated by the president's failure to do more to help them move new jobs creation legislation."
The domestic spending added by House Democrats, in addition to helping cities and towns avoid teacher layoffs and other cuts, also includes disaster assistance and foreign aid (such as aid previously promised for Haiti), border security, and disability benefits for Vietnam veterans exposed to Agent Orange. Also, the Congressional Black Caucus won new spending for summer jobs and highway construction as well as long-delayed payment on the settlement of black farmer claims against the Agriculture Department.
The supplemental spending bill passed by the House also includes a measure to provide fire fighters, law enforcement officers and other public safety officers with collective bargaining rights.
The final bill, which totals roughly $80 billion, was approved 239-182. It now goes back to the Senate, which had earlier approved a roughly $60 billion version. Senate Republicans will fight to eliminate the domestic spending. Democrats and grassroots groups will have an opportunity to point out the hypocrisy of waving the deficit flag while pouring billions more into the Afghanistan war.
Photo: http://www.flickr.com/photos/bitzi/193922475/ cc 2.0