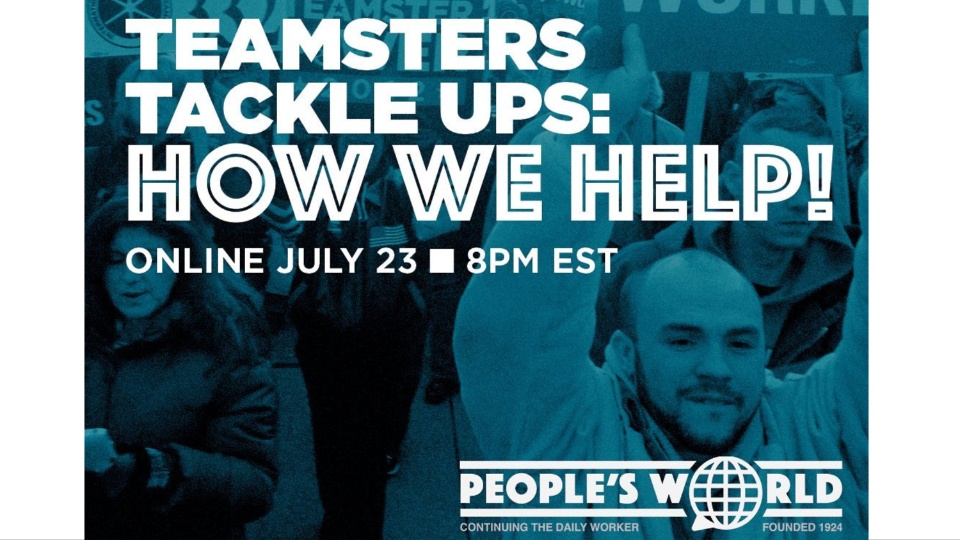 JOIN US! JULY 23rd @ 8 p.m. Eastern Time: TEAMSTERS TACKLE U.P.S. IN A STRUGGLE FOR ALL WORKING FAMILIES
People's World is excited to announce an online Town Hall focusing specifically on the Teamsters and the potential for a strike against UPS. More than 90 percent of the 340,000 UPS passed a strike vote and workers have taken to the streets in recent weeks in preparation for what might be the largest strike of the 21st century.
Join People's World and a panel of Teamsters on July 23rd at 8 p.m. Eastern Time to learn more about how to meaningfully, deeply, and effectively support this incredible movement for worker rights.