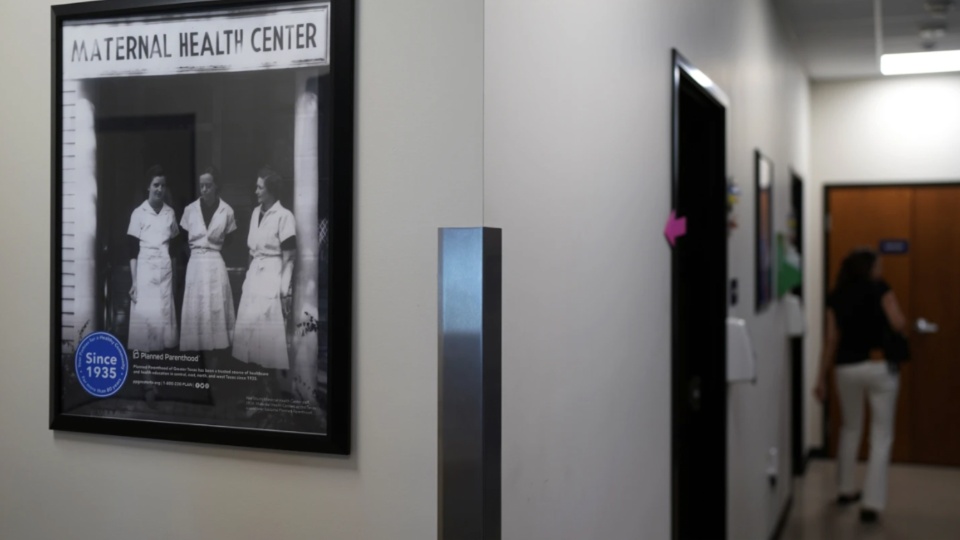 AUSTIN, Texas (AP)—A federal judge in Texas who put access to the abortion pill misefpristone in limbo earlier this year presided Tuesday over another potentially ground-breaking case: a state lawsuit seeking to force Planned Parenthood pay back millions of dollars it received through Medicaid.
U.S. District Judge Matthew Kacsmaryk did not immediately rule following a hearing in the Texas Panhandle city of Amarillo, where Planned Parenthood has no clinics.
In a brief call with reporters after the hearing, Planned Parenthood representatives said they urged the judge to reject the state's attempt to recoup years of Medicaid reimbursements and order steep fines that the group says could exceed more than $1 billion.
The Texas attorney general's office, which filed the lawsuit in 2022, did not respond to messages left Monday, or an additional one seeking comment on Tuesday evening.
The lawsuit is believed to be the first of its kind in the U.S. brought against Planned Parenthood, which over the past decade has repeatedly gone to court in America's biggest red state as lawmakers there have withdrawn funding and imposed restrictions on clinic operations. But in that time, the state had not previously taken the organization to court over money.
"This really is a meritless case that the judge should not let proceed," Susan Manning, general counsel for Planned Parenthood Federation of America, told reporters following the hearing Tuesday.
She said Kacsmaryk gave no indication on when he might rule.
The case now before Kacsmaryk does not surround abortion directly, which has been mostly banned in Texas since the U.S. Supreme Court overturned Roe v. Wade last year. But Planned Parenthood argues the attempt to recoup at least $17 million in Medicaid payments for health services, including cancer screenings, is a new Republican-led effort to weaken the organization after years of legislation and litigation that has shrunk the state's footprint in Texas.
At issue is money Planned Parenthood received for health services before Texas removed the organization from the state's Medicaid program in 2021. Texas had begun trying to oust Planned Parenthood four years earlier and is seeking repayment for services billed during that time.
Texas brought the lawsuit under the federal False Claims Act, which allows fines for every alleged improper payment. Planned Parenthood says that could result in a judgement in excess of $1 billion.
The lawsuit was announced last year by Republican Texas Attorney General Ken Paxton, who is now temporarily suspended from office pending the outcome of his impeachment trial next month over accusations of bribery and abuse of office.
Last year, Paxton said it was "unthinkable that Planned Parenthood would continue to take advantage of funding knowing they were not entitled to keep it."
Jacob Elberg, a former federal prosecutor who specialized in health care fraud, described Texas' argument as weak.
He called the False Claims Act the government's most powerful tool against health fraud. Cases involving the law in recent years have included a health records company in Florida and a Montana health clinic that submitted false asbestos claims.
Elberg said it is "hard to understand" how Planned Parenthood, the nation's largest abortion provider, was knowingly filing false claims at a time when it was in court fighting to stay in the program and Texas was still paying the reimbursements.
"This just isn't what the False Claims Act is supposed to be about," said Elberg, faculty director at Seton Hall Law School's Center for Health & Pharmaceutical Law.
Planned Parenthood has roughly three dozen health clinics in Texas. One has closed since the Supreme Court ruling last year that allowed Texas to ban abortion.
We hope you appreciated this article. At 

People's World

, we believe news and information should be free and accessible to all, but we need your help. Our journalism is free of corporate influence and paywalls because we are totally reader-supported. Only you, our readers and supporters, make this possible. If you enjoy reading 

People's World

 and the stories we bring you, please 

support our work by donating or becoming a monthly sustainer today

. Thank you!