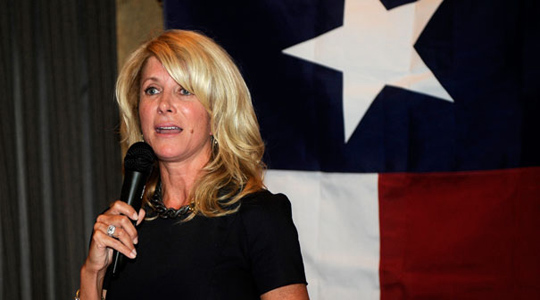 DALLAS — Texas completed its Democratic and Republican primary elections on May 27. Unlike the results in other states, "tea party" far-right Republicans triumphed in most of the contests.
Labor's candidates succeeded on the Democratic side.
David Alameel won the Democratic Party senate nomination over Keisha Rogers by 73-27 percent in nearly-final reports.
The defeated Rogers ran the quirkiest of several quirky races. Democratic Party ads said that she was not a "real Democrat" but was instead a follower of Lyndon LaRouche, possibly the national king of quirkiness on the Democratic side. Rogers had a lot of money for advertising her main slogan, "Impeach Obama!" She campaigned with a picture of the President with a Hitler mustache.
Also noteworthy for its quirkiness was the Democratic race for Agricultural Commissioner. "Kinky" Freedman, author, bandleader, and raconteur, campaigned almost solely on legalizing marijuana. His opponent, Jim Hogan, steadfastly refused to campaign at all. Hogan is as unknown now as he was when he first threw his hat in the ring, but he's won the Democratic Party nomination for November!
Free publicity showered down on Republican contests, while the Democrats were barely mentioned. All the Republican winners except Railroad Commissioner nominee Ryan Sitton, claimed the "tea party" mantle. The Railroad Commissioner in Texas has almost nothing to do with railroads but has a great deal to do with regulating the oil industry; consequently big capital was taking no chances in that race.
Most of the Republican losers also claimed to represent tea party values. The newspapers are heralding a giant victory of "tea party" Republicans over "Chamber of Commerce" Republicans, but it was very difficult to tell which candidates were more aggressively opposed to the rights of workers, minorities, or women.
The top of the ticket for the all-important governor's race had already been settled in the first round of voting. It will be Republican Attorney General Gregg Abbott versus Democratic Senator Wendy Davis. Davis has strong credentials and a strong program for women's rights and education, while Abbott will work to make the November election about something else, anything else.
Republicans have dominated state politics almost completely since 1994, and their races drew virtually all the big money and the media attention. One spinoff result of that situation may be dismaying for Democratic hopefuls: approximate turnout figures indicate that the Republicans received 80 percent of the votes cast in the primary runoff! If the Democrats can't turn around the state's lowest-in-America turnout figures, the mighty efforts of unions and progressive political figures will fall short in 2014.
On the other hand, the primary elections are very encouraging to some Democrats because they realize that their November candidates will be running against off-the-grid rightwing candidates with no regard for any of the practicalities of state government.
Photo: Texas Democrats hope voters will reject GOP extremism and elect their candidate, Wendy Davis, governor. AP