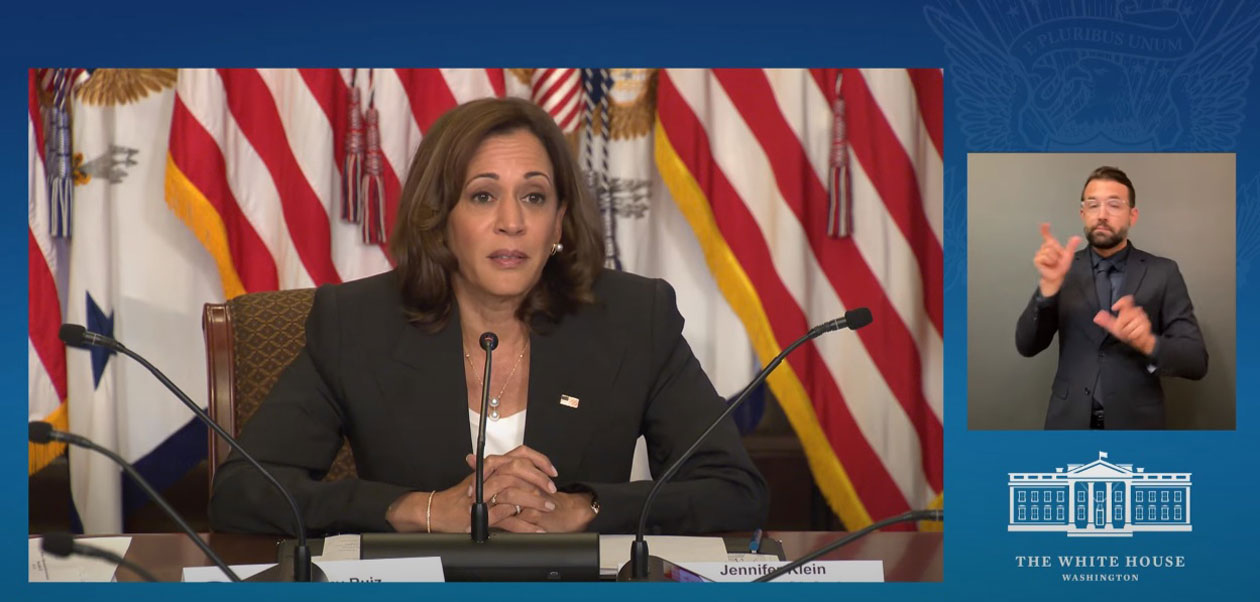 The 2022 mid-term elections are officially a national referendum on reproductive rights, voting rights, and democracy. This became crystal clear after the introduction of legislation for a nationwide abortion ban by Sen. Lindsey Graham, R-S.C., on Sept. 13.
Flanked by anti-abortion groups, Graham declared the GOP would pass the bill if they won the House and Senate in 2022. The legislation would leave total bans in 17 states and eliminate abortion rights in states where it's currently protected. It would open the door to even more draconian bans and criminalization.
The announcement struck like a thunderbolt and caught Republican leaders off guard. They had no intention of revealing their hand before the election. Meanwhile, MAGA candidates scurried to hide their extreme positions from voters, including scrubbing campaign websites. Most Americans oppose the U.S. Supreme Court ruling by the GOP extreme right majority of justices reversing Roe vs. Wade.
However, GOP's ultimate goal is out in the open, and the stakes in the 2022 elections couldn't be higher. "Proposals like the one today send a clear message from MAGA Republicans to women across the country: Your body, our choice," Senate Majority Leader Chuck Schumer, D-N.Y., said.
Meanwhile, at a White House meeting with Vice President Kamala Harris, women's rights and Civil Rights organizations declared their commitment to fusing their movements in the face of the democratic emergency. In the Sept. 12 meeting, the groups vowed to unite to defend reproductive choice, voting rights, and democracy under assault by MAGA Republican-dominated legislatures and courts.
Declaring a "whole-of-democracy response" was underway in alliance with the Biden-Harris administration and Democratic lawmakers, the groups vowed to mobilize women, people of color, and youth to "vote in droves" in November. All signs point to a massive turnout of voters to defeat the MAGA candidates.
Reflected the urgency
The unprecedented White House meeting reflected the urgency that democracy hangs in the balance after the unparalleled ruling by a corrupted U.S. Supreme Court majority, bought and paid for by powerful right-wing interests, to strip a personal liberty for the first time.
"The Dobbs decision (repealing Roe vs. Wade) to take a Constitutional right from the people and women of America has created a public health care crisis," said Vice President Harris.
"There is an extraordinary intersection between the Civil Rights and reproductive rights movements of interests, priorities, and spirit around what it means to stand for all people and ensure equal access for all," said Harris. "It's no accident, and probably by design, we're seeing from some of the same sources attacks on voting rights, women's rights, and LGBTQ rights."
"This movement is about freedom, justice, and the core values our country was founded on that we must stand for," said Harris.
The extreme-right GOP Supreme Court majority reasoned that abortion wasn't a legal right since it didn't appear in the U.S. Constitution. On that irrational basis, the door is open to turn back the clock on every right won over the last 250 years.
"The fight for reproductive rights is a fight for racial justice and our very democracy," said Alexi McGill Johnson, president of Planned Parenthood Federation of America. "Tens of millions of women, trans men, and non-binary people can't access the care they need in their communities. And those most affected are already facing the most barriers including Black, Latinx, Indigenous, rural, and immigrant communities and those with low incomes living in states with the highest maternal mortality rates and most restrictive voting laws."
She said there isn't a single person or entity that can stay neutral in this fight. To do so, normalizes and codifies inequality. The views of 80% of Americans who believe and support legal abortion are what must be normalized.
"We need a whole-of-government and a whole-of-democracy approach," said Johnson. She praised White House support for patients and providers in the face of the chaos following the decision, which demonstrated abortion access is everybody's business.
"The whole-of-democracy response is underway. Women, young people, and people of color are registering to vote in droves. They see the intersection. They see the restriction on their freedom. And they are determined to make that change," said Johnson.
Planned Parenthood, Emily's List, and NARAL Pro-Choice America announced they would spend $150 million to defeat anti-abortion candidates. Planned Parenthood alone is pouring $50 million into critical battleground races.
Black women voters are registering and engaging in high numbers, including in the Kansas special election to repeal the right to an abortion in the state constitution. In Georgia, Democratic voters are filing vote-by-mail requests at a higher share than in 2008 and 2018, both great Democrat voter turnout years. Black voters, particularly Black women, are driving this turnout. Polls show surging support for Stacey Abrams and Sen. Rafael Warnock, and their races are statistically tied.
"As Black women, we stand at the intersection with the full understanding our struggle for the right to vote is inextricably tied to our rights as women," said Melanie Campbell, CEO of National Coalition on Black Civic Participation and Convener of the Black Women's Roundtable.
Relied on courts
"We have relied on the courts to protect us. But we live in a perilous chapter of our history. Too many of our courts have been turned into instruments of partisan gain to preserve power for a select few," said Campbell. "The highest court in the land is stripping rights and freedoms. Therefore, we must seek protection from our lawmakers to codify our rights. We are committed to fusing our movements together to protect reproductive and voting rights and save democracy."
Civil Rights and women's rights organizations decided to come together over the July 4th weekend following the high court action, said National Urban League president Marc Morial. They realized the urgent need to restore a historic collaboration that began 170 years ago when Sojourner Truth delivered her famous "Ain't I a Woman" speech in Akron, Ohio, affirming the connectivity between the abolitionist and women's rights movements.
In 1848, African Americans and men joined in solidarity with women at the first women's rights convention in Seneca Falls. They adopted the historic "Declaration of Sentiments" for full equality based on race and gender.
Disunity also marred the intersecting history of oppression, including when leading suffragists influenced by racism abandoned African American women during the adoption of the 19th Amendment. The victory only extended the right to vote to white women.
"Nonetheless, the reason we are here is to reaffirm this historic coalition, to confront the threats, particularly that come from the Supreme Court," said Morial. "We are determined not to be silent as the hands of time are pushed backwards. We are here with you today because we want to march in unison. We want to march together on this issue and many others that confront our communities."
Millions are seething with anger in the wake of the assault on democracy and already marching to the polls. And women, particularly young women, and their allies are registering in massive numbers and turning out to vote, which will only increase as news of a GOP national abortion ban becomes known.
"Our analysis has shown that women are registering to vote at higher rates in states where abortion is most threatened," said Tom Bonier of TargetSmart. "Now that Senator Graham has weighed in on a national ban, that is officially everywhere."
Voter registration among women and young voters spiked following the Dobbs decision. In Kansas, women were 70% of new registrants post-Dobbs, an unprecedented jump according to Bonier. An enormous turnout of voters defeated the referendum. More young voters under 30 years old voted in the special election than in any previous general election.
Women are registering at higher rates in 45 states. The same energy is also occurring among young voters. Races once thought out of reach are suddenly close, like the governor's race in Texas, where polls show Beto O'Rourke narrowly trails GOP Gov. Greg Abbott.
When it comes to voting, the same thing is happening. Women voters impacted every special election this year, propelling Democratic candidates overperformed their 2020 vote shares.
And it's happening in vote-by-mail or absentee ballot requests. Women are a larger share of requests in 2022 than in 2020. For example, Georgia (60% in 2022), Pennsylvania (57% in 2022), Wisconsin (59% in 2022 vs. 53% in 2020). And those requesting ballots are more Democratic.
All signs point to the anti-MAGA majority that won the last two elections reawakening, beginning with a massive turnout of women, people of color, and young voters. "We have the possibility to build that coalition and prove the pundits wrong who thought this would be a red wave," said Bonier.