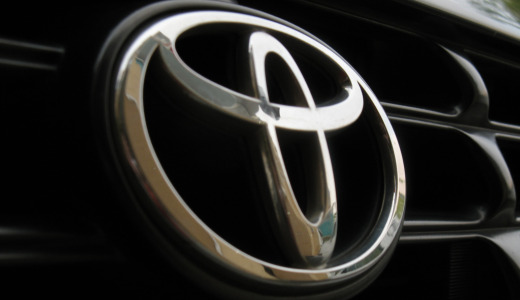 The massive recall of Toyota Motor Corporation vehicles has shocked the world. Sasaki Shozo, a labor movement researcher, contributed an article to Akahata on February 5 and 6. The excerpt is as follows:
Toyota is recalling more than 10 million units of 21 models, including the Prius, across the world, including the United States, Europe, Canada, and China.
The cause of defects is said to be design flaws and quality problems. Toyota's U.S.-based parts supplier is responsible to some extent. However, it is Toyota itself that must bear the blame for failing to ensure the safety of its products and continuing to produce defective vehicles. When a defect was found in the first place, it should have made appropriate responses to it and strengthened safety management.
The underlying cause, in fact, is the contradiction between "procuring parts of high quality" and stress on "low cost" in pursuit of the position as the world's number-one car maker.
With more than 13 trillion yen in its internal reserves, it has not allowed the wages of its workers to increase and has replaced full-time regular workers with contingent labor under the pretext of international competition. It has exported low-cost vehicles abroad as a result of its all-out cost-cutting efforts in order to increase profits. In contrast, it has ignored the need to contribute to stimulating domestic demand and individual consumption.
High profit first
Even at overseas factories, a top priority was the pursuit of cost-cutting measures. The reason for Toyota's problems is that Toyota disregards the need to ensure product quality and guaranteeing customers' safety.
Toyota states that based on its "customer first" philosophy, it develops and provides safe and outstanding high quality products and services. And as for corporate social responsibility, Toyota states that it highly prioritizes product safety which is a matter of life and death.
However, under its high profit first policy, Toyota ignores its own corporate philosophy and claimed corporate social responsibility. This attitude has led to the present recall of more than a million cars.
Regaining customers' trust
Toyota should strive to regain domestic and foreign Toyota owner trust in its product safety.
To this end, it is needed for Toyota to drastically change its business strategy of cost reduction to make high profits. It should raise workers' wages and improve their working conditions, secure non-regular workers' jobs and treat them equally with regular workers, and guarantee stable unit prices for affiliated firms and subcontractors. In other words, Toyota should fulfill its social responsibilities.
This is the way for Toyota to produce safe and high-quality cars and achieve national and international trust. This will help expand and stabilize domestic demand and recover local and national economies. In order to pursue this course, Toyota needs to return to society a part of its profits and internal reserves.
What government must do is to exercise leadership to require major corporations to fulfill their social responsibilities.
– Akahata, February 5 & 6, 2010
* * *
An engineer who has been involved in product design and development at a Toyota-affiliate company pointed out that the period before a new car comes onto the market, the so-called time-to-market, is very short.
He said to an Akahata reporter, "If Toyota had spent enough time to conduct test runs, torture tests, crash tests, and various other tests to evaluate a product's ability to withstand extreme conditions, the company could have discovered defects in newly-developed cars. Because it is difficult to determine, for example, actual safety at the time of the crash and problems regarding the accelerator pedal and the brake system only by computer-simulated tests, developers must check out each item before putting a new product on the market. However, short-term development is the norm at present. They have a time limit and must keep to a development deadline."
– Akahata, February 7, 2010
This article originally appeared at Japan Press Weekly.
Photo: http://www.flickr.com/photos/8762328@N03/ / CC BY-SA 2.0