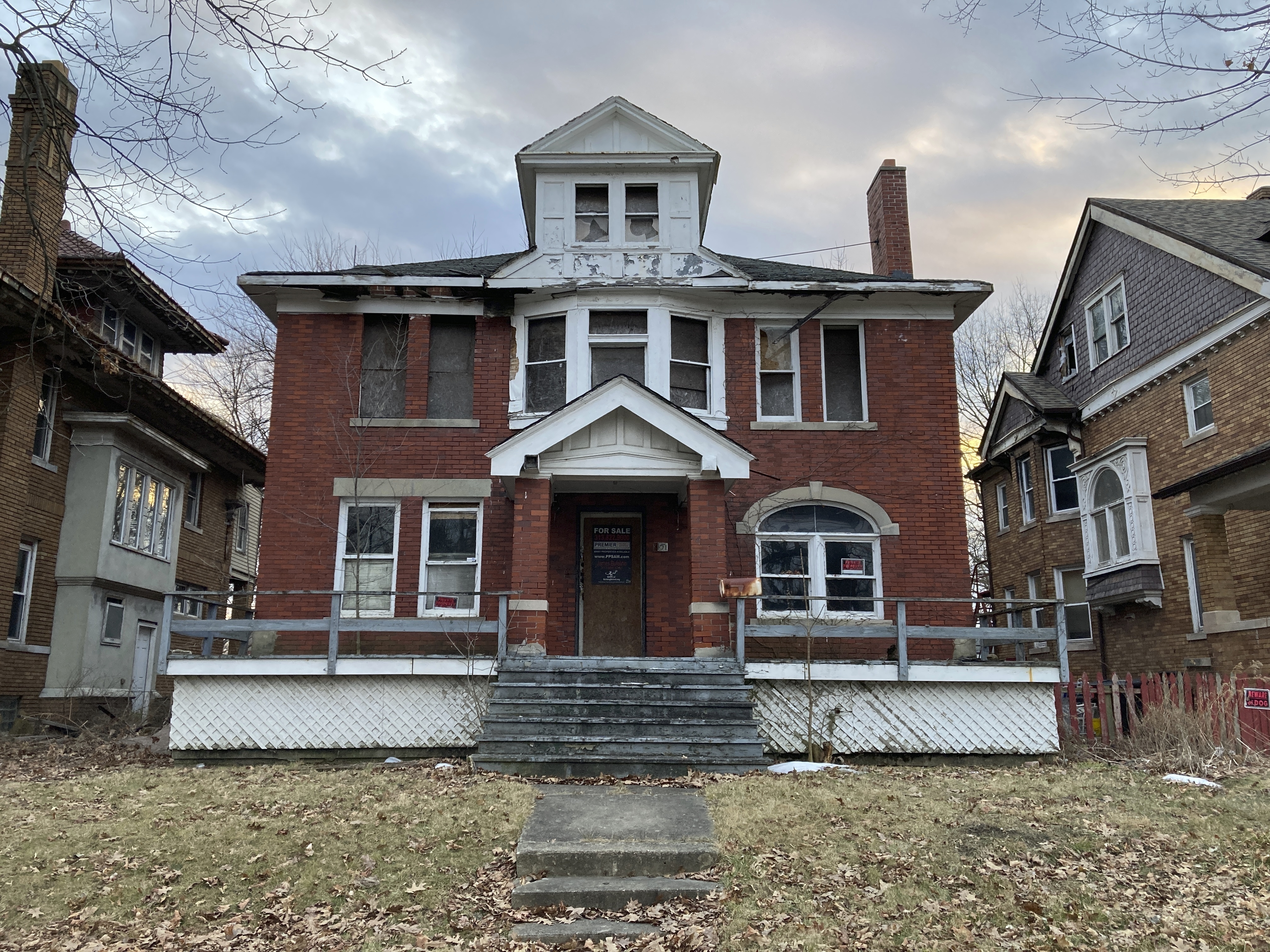 DETROIT—According to a recent article in the business outlet Crain's, out-of-state investors are buying up houses in large quantities in the metro Detroit area. One such firm, SK Investment Group, which is based in Florida, is purchasing houses in "50-200 home bundles" to then be turned into rental properties.
According to Crain's, Detroit experienced the second highest increase in the amount of investor-bought houses year-over-year. The data was compiled by Seattle-based real estate company Redfin. According to Redfin, there were over 1,000 properties purchased by investors in the first quarter of this year alone, marking a 33.8% increase in such purchases over first quarter 2020.
What's important to note here is that Redfin is also getting in on the scheme. The corporation recently launched RedfinNow, which is a service that allows homeowners to request a cash offer in order to sell faster. The problem is that, much like the other investment groups, Redfin has the capital to purchase houses in large quantities.
This is not the only major development facing Detroiters with regard to their housing. This news comes on the heels of an announcement that billionaire and Miami Dolphins owner Stephen Ross is planning a major residential project near Little Caesars Arena downtown. While city officials are still entertaining commercial uses for the area, it should be expected that property costs and rent will be very high for any such residential development.
Earlier this month, City Club Apartments – Central Business District Detroit finally opened after years of development. According to Urbanize, these apartments range from $1,300 to $4,000 per month, with some more "affordable" options being around $1,000 to $1,100 per month. The City Club Apartments boast nearly 400 underground parking spaces, and while their website does not show the cost breakdown, a resident tells People's World they were being charged $270 a month for a spot for their car.
The view that high rent is directly caused by a housing shortage falls apart here as more and more developments set their lowest rates well above the city's average (hovering right now around $1,100 per month). Other outdated market principles, such as competition-breeding-creativity, show their obsolescence here as well. Not only are residents unable to compete with these investors and firms, not only is the American dream of home ownership becoming less likely for most people, but competition will only serve to increase rent, which does not benefit the people searching for housing on the market but rather investors alone.
Rent costs like these are often attributed to a lack of housing (not to mention parking rates being attributed to a lack of spaces, despite the amount of parking lots being built). However, in 2019 alone, Detroit saw rents across the city increase by over 13% in a single year—the 10th highest increase in the nation. The biggest concern is what all this means for affordable, safe housing for Detroiters.
Like other major Midwestern cities, about 46% of the households in Detroit are rented (Cincinnati, Cleveland, and Chicago are all around the same rate). If investors continue to buy homes for cash and in bundles, then we are likely to see this rate tilt further away from home ownership in favor of renting. Likewise, if residential developments continue to open up at above average rent costs (or set the new "affordable" standard above $1,000 per month), then we can expect a large portion of the Detroit population to be displaced and even dispossessed.
Meanwhile, citizens are trying to win reparations from the city and banks after shady practices, to ensure safe housing, clean water, and proper infrastructure. The people are still trying to recover from the fraudulent loans and massive lending that went on in the 2000s and hope that a revised city charter (which will be voted on in the August 3rd election) will win these basic human rights.
After this past weekend's storms revealed major infrastructural concerns, and given the amount of flooding and damage to highways and homes, the urgency for this revised city charter cannot be ignored. It's been opposed by both Gov. Whitmer and Detroit Mayor Duggan.
The good news is there are non-profit organizations like the United Community Housing Coalition (which offers services like eviction protection) that are stepping in to secure housing as a basic human right and enforce affordable housing. However, the battle for affordable, safe housing for Detroiters is only just beginning and some other cities may show them the future: RedfinNow has already started its cash-offer process in Portland, Ore.