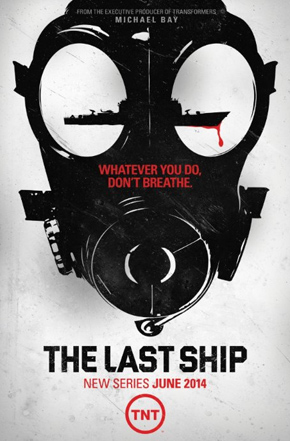 In TNT's new series The Last Ship, a pandemic extinguishes the human race while the crew of the USS Nathan James tries to keep cruising around as scientists on board try to come up with a vaccine. Almost everybody on Earth is already dead when the story starts.
To the cast's credit, it's hard to picture the hard-bitten sea captain in his former role as "Dr. McSteamy" in a hospital drama, nor the dead-serious scientist in her former roles as vampire or office siren. There's some shoreside action, but shipboard life is by nature claustrophobic, so the program doesn't zing along as well as some.
The situation is kind of grim, and so is the program. On the light side, there's a dog.
The Last Ship, based on the novel by William Brinkley, is on TNT on different nights.
Photo: "The Last Ship" poster