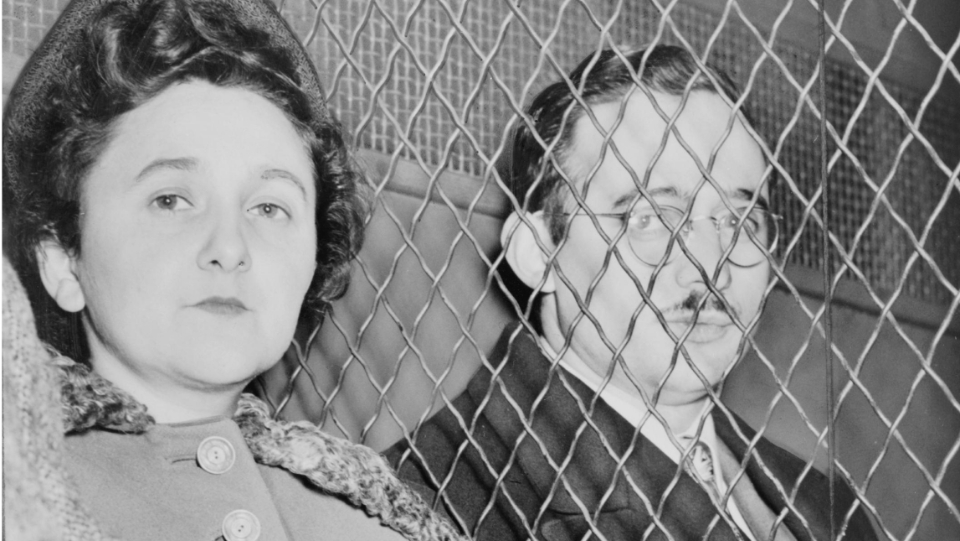 BEVERLY HILLS, Calif. — The year is 1953, soon after Julius and Ethel Rosenberg have been executed for spying against the United States. Their attorneys are asked to reenact their defense of the pair on an unscripted courtroom show airing on the DuMont Television Network. Did the Rosenbergs deserve capital punishment? You be the judge.
Seven decades later, clearly, questions about the Rosenberg case still linger.
Such is the conceit of a new play written by Dennis Richard, directed by Louis Fantasia, and presented by Theatre 40 in a reading open to the public one night only, Feb. 22. Dennis Richard's previous works include The Game Against Bobby Fischer, Oswald, Wreck, and Radio Mystery 1949.
The cast for this reading includes David Hunt Stafford, Jean Mackie, Abigail Stewart, Martin Thompson, Jeremy Schaye, Jenn Robbins, Michael Robb, Grinnell Morris, Warren Davis and Harry Herman. Stage directions will be read by Gary Kaskel.
A reading before the public is a frequent event in the theatre. The play may be under consideration for a full production, by this or another company, and this is a good way of measuring audience response. The playwright often finds that comments from the audience suggest significant rewrites.
Theatre 40, one of the most appreciated small theatre companies in the Los Angeles area, is offering this free reading on Weds., Feb. 22 at 7:00 p.m. Admission is free, but donations are gratefully accepted. No reservations are necessary for this non-ticketed event.
As of the latest advisory posted, all Theatre 40 audience members and guests as well as volunteers who attend its productions must be fully vaccinated and must present their official vaccination card (photocopy or electronic card accepted) to the box office person when they arrive at the theatre. Anyone who shows up at the theatre to attend or usher but does not have their vaccination card available to show to the box office person will not be allowed to attend the performance and will be asked to leave. Mask wearing is no longer required, though it is strongly encouraged. Be aware that there will be unmasked patrons in attendance.
Theatre 40 is located at 241 S. Moreno Dr., Beverly Hills 90212. Free underground parking can be accessed via a driveway at the intersection of Moreno and Durant Drives. The venue is located on the campus of Beverly Hills High School. Theatre 40 is Beverly Hills' professional theatre company. More about the company can be accessed here.