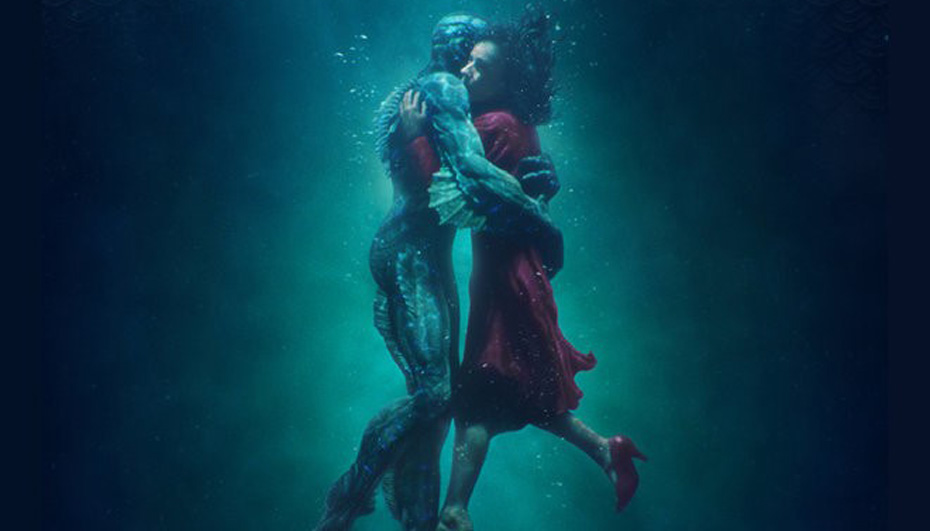 Guillermo del Toro's beautifully crafted, fully realized new film The Shape of Water is a smart, funny, passionate sendup of Cold War hysteria and current right-wing white supremacy. Writer-director del Toro may have set his noir thriller, anti-militarist love story in the early 1960s, but he adroitly uses the past to comment on the future.
A triumvirate of marginalized heroes leads this Resistance. Character actor Sally Hawkins plays a lonely, mute Latina night-shift janitor at a top-secret government military lab. She is ably supported by her African-American co-worker Octavia Spencer. Richard Jenkins plays Giles, Hawkins' next door neighbor best friend, a closeted gay man.
Michael Shannon's wide-eyed, hysterical Colonel Strickland has brought to the lab a mysterious creature he caught in the wilds of South America. Coincidentally, the captured thing looks almost identical to the Creature from the Black Lagoon, from the classic film that influenced del Toro. Shannon and his commander General Frank Hoyt want to kill and dissect their otherworldly captive for use in the American space program.
While Shannon and Hoyt plan to exploit the creature, Hawkins has, unbeknownst to them, befriended it. First she feeds it treats. Then she teaches it sign language. Quickly a bond forms. When Hawkins learns of the military's plans, she springs into action. She enlists the help of Spencer and Jenkins in a plan to rescue the creature and release it to freedom in the sea.
Dan Laustsen's cinematography and the production designs of Paul Austerberry and art director Nigel Churcher create an ethereal early Sixties, an attenuated curvilinear baroque, glowing from the center but darkly approaching the edges. Characters and context have an over the top, cartoonish look and swagger of a world where almost anything is possible. Alexandre Desplat's lush score supports and carries the action without foreshadow or overwhelming.
In this world, del Toro's seemingly powerless characters fight for life against death. Fueled by love and outraged by injustice, they use the energy bred from a higher morality to challenge the prevailing power. Del Toro reminds us, just as he did in the Academy Award winning Pan's Labyrinth, that hope and change may come from the unlikeliest of sources and forms.