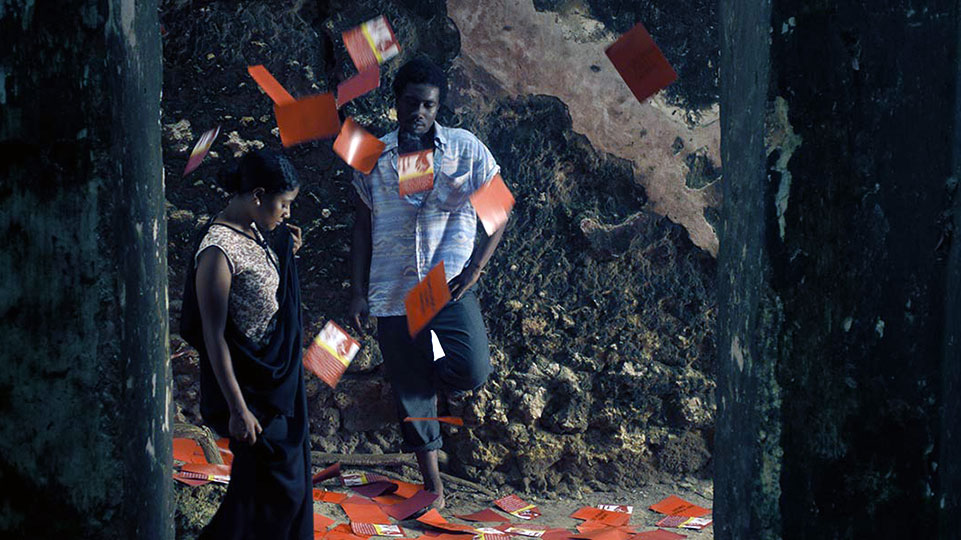 One of the most revolutionary films at TIFF this year was Tug of War from the relatively unknown autonomous region of Zanzibar. There's never been a major movie from this island that lies just off the coast of mainland Tanzania, and certainly not one that makes communists the heroes. It's based on socialist Adam Shafi's award-winning novel Vuta N'kuvute about British rule in colonial Zanzibar in the 1950s, that led to the Revolution of 1964.
This love story of two revolutionaries, Yasmine and Denge, young socialists who studied Marxism in the Soviet Union, begins with pamphlets being smuggled onto the island, translated into Swahili, and distributed clandestinely by the Communist Party. Denge is a fisherman arrested for his activism. A British interrogator confronts the imprisoned Denge, "How many communists are there in Zanzibar?" He defiantly replies, "Why do you care? What will you lose…really…if you just left us alone?" The colonizer tries to explain, "It's not a matter of what I would lose, it's a matter of what the Zanzibaris would lose." But Denge interrupts raising his manacled hands and says, "Our chains?…for a start?" But the colonizer angrily responds, "Chains?? We built this island! The roads, the railway, global trade!" Denge completes the equation with "So you can suffocate us!" Unwilling to see the oppression, the captain smugly replies, "I'm not sure most Zanzibaris would agree with you."
Yasmine, in a tug of war between feelings of love and freedom, eventually helps free her lover and continues the struggle as a dedicated revolutionary woman.
Director Amil Shivji explains why he made this movie. "I read the novel in high school and it's been a long and tough process. Never been done before. The 1950s was not a time when we held the camera or we were in charge of the lens. So to flip the narrative, to tell a film from the perspective of the oppressed and the resilient has been very powerful for me as a filmmaker. History has always been a site of conflict, of struggle, and by making this film we hope we are contributing to this conversation for Zanzibar's contentious history, but also, in our present, how can Zanzibar be identified and be viewed through the mainstream lens."
This rare revolutionary film partly funded by the likes of the Rosa Luxemburg Stiftung, World Cinema Fund, and the Goethe Institute, deserves our support and praise for making available such progressive cinema.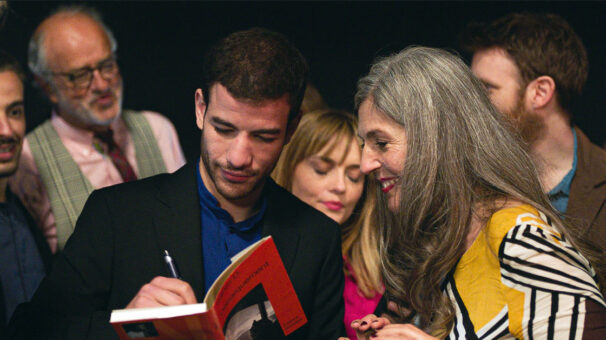 The role of social media in revolutionary struggle is addressed in a new film from France called Arthur Rambo. Many Algerians in France live in ghettos and are treated unequally. Karim D, a French Algerian young man hits it big on Twitter, creating a fake name Arthur Rambo, a character holding some extreme Arab beliefs. Karim is a respected author who, when discovered that he is Arthur Rambo, is forced to recant it all to save his new book deal. But his exposure causes him more problems—friends drop away as other big projects are put on hold. His mother, a calm, accepting woman, doesn't want to make waves for the Algerians in France, but also doesn't understand the power of social media. Karim's younger brother defends him but feels that he "sold out" even though much of his "extreme" writings are based on the realities of an oppressed Arab community in France.
Unclenching the Fist, which won the Un Certain Regard Prize at this year's Cannes Film Festival, follows the tormented life of a young woman and her family who witnessed the massacre of hundreds of students, teachers, and parents during the 2004 Chechen terrorist attack on a Russian school. In this second feature by talented cowriter and director Kira Kovalenko, survivors are also portrayed as the disoriented and traumatized victims of a national tragedy.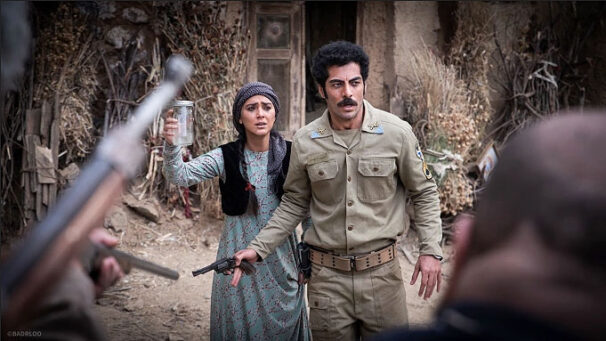 Zalava, which won a Best Film Award at the Venice Film Festival, takes place in 1978 in the Kurdistan region of northwestern Iran, just prior to the Islamic Revolution that changed life for everyone in the country. The story is atypical for films from Iran, addressing ancient fears of demons and fatalistic superstitions. The writing edges on the horror genre, while the story focuses on tragedies taking place in a small town trying to rid itself of demons, told in a realistic and suspenseful manner. Certainly a unique, one-of-a-kind work of art from Iran.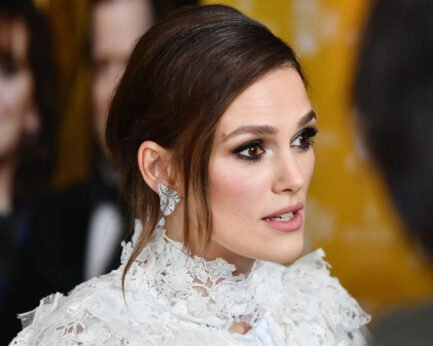 Silent Night, from the United Kingdom, provided the most powerful warning to mankind. It presents in natural everyday settings the horrors that would be caused by deadly climate change. It's actually reminiscent of another British film that shook the world back in 1966—enough to be banned in the UK—when Peter Watkin's The War Game exposed in frightening reality what life would be like during a catastrophic nuclear war. The acting is superb, featuring popular young stars like Keira Knightly, Lily-Rose Depp, and Roman Griffin Davis, who starred in the acclaimed Jojo Rabbit. The film was actually conceived before the COVID pandemic, although many people think the story is about that. No, it's about a crisis that has been looming for centuries. Not to give too much away, the story is of a normal family and friends gathering on Christmas Eve at their country home to say a final goodbye to each other as slowly moving giant clouds of deadly poisonous gas are arriving in their area that evening—at a specifically defined moment! Certainly not your best weather report. There is no way to stop it. It's too late. Let's hope this remains science fiction.