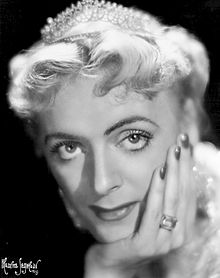 Christine Jorgensen was born 90 years ago, on May 30, 1926. An American trans woman, she was the first person to become widely known for having sex reassignment surgery. Upon graduation from the Bronx's Christopher Columbus High School in 1945, she was drafted into the U.S. Army for World War II. Afterward she attended several schools, worked, and then heard about transitioning surgery. She traveled to Copenhagen, Denmark, and began undergoing a series of operations starting in 1951.
She returned to the United States in the early 1950s and became an instant celebrity, using her newfound platform to advocate for transgender people.
Christine Jorgensen was named George William Jorgensen, Jr. at birth. She grew up in a crime-ridden area and described herself as having been a "frail, blond, introverted little boy who ran from fistfights and rough-and-tumble games."
Jorgensen began taking the female hormone ethinyl estradiol and researched transition surgery with the help of Dr. Joseph Angelo, the husband of a classmate at school. She originally intended to go to Sweden, where the only doctors in the world who performed the surgery were located, but during a stopover in Copenhagen to visit relatives, she met Dr. Christian Hamburger, a Danish endocrinologist and specialist in rehabilitative hormonal therapy. Jorgensen stayed in Denmark and took hormone replacement therapy under Dr. Hamburger's direction and obtained special permission from the Danish Minister of Justice to undergo a series of operations in that country.
On September 24, 1951, surgeons at Gentofte Hospital in Copenhagen performed an orchiectomy (removal of the testicles) on Jorgensen. In a letter to friends on October 8, she referred to how the surgery affected her:
"As you can see by the enclosed photos, taken just before the operation, I have changed a great deal. But it is the other changes that are so much more important. Remember the shy, miserable person who left America? Well, that person is no more and, as you can see, I'm in marvelous spirits."
Thirteen months later, doctors at Copenhagen University Hospital performed a penectomy (removal of the penis). She then returned to the U.S. and obtained a vaginoplasty (creation of a vagina). Jorgensen chose the name Christine in honor of Dr. Hamburger.
Entering the public eye
As a spokesperson for transsexual and transgender people, Jorgensen entered the public eye. She influenced other transsexuals to change their sex on birth certificates and to change their names. Christine Jorgensen's case is significant because, for the first time, it led to new conversations about sex, science, and the changing definition of sexuality. Gender had been thought of as a set binary (one could only be permanently male or female), but now doctors were redefining gender with the term "psychological sex." By this new definition one might not relate to one's biological sex.
The question of what determined sex emerged, and the spectrum of sexuality identity included chromosomes, genitalia, and body actions. But which of these three determined someone's sex? The topic was complicated, as doctors tried to define and reclassify sexuality. For example, doctors strove to distinguish transsexuality from transvestism and homosexuality, and tried to make it simpler for people to understand. Traditional gender norms were questioned, and Jorgensen reinforced what it meant to be a woman despite her original sexuality. She took on the notions of femininity. She saw herself as a founding member in what became known as the "sexual revolution."
To the extent that she freed herself, she also brought liberation to everyone who dared to challenge gender constrictions.
Despite the publicity at the time, the claim that this was the first "sex change" was not true, as this type of surgery had previously been performed by pioneering German doctors in the late 1920s and early 1930s. Danish artist Lili Elbe and "Dorchen," both patients of Magnus Hirschfeld at the Institut für Sexualwissenschaft (Institute for Sexual Science) in Berlin, were known recipients of such operations in 1930-31. (The recent film The Danish Girl was about Lili Elbe.) What was different in Jorgensen's case was the added prescription of female hormones.
Jorgensen penned the first authorized account of her story in the February 1953 issue of The American Weekly. Although she tolerated some good-natured joshing about what she recognized as a still difficult subject, Jorgensen could be outraged by some comments. When she appeared on The Dick Cavett Show, he asked a question about the status of her romantic life with her wife, and Jorgensen walked off the set. As she was the only scheduled guest, Cavett spent the rest of that show stating that he had not meant to offend her.
Twice Jorgensen planned to marry but could not. In 1959 she announced her engagement to Howard J. Knox, but the couple was unable to obtain a New York marriage license because Jorgensen's birth certificate listed her as male. In a report about the broken engagement, The New York Times noted that Knox had lost his job in Washington, D.C., when his engagement to Jorgensen became known.
During the 1970s and 1980s, Jorgensen toured university campuses and other venues to speak about her experiences. Known for her polished wit, she once demanded an apology from U.S. Vice President Spiro T. Agnew when he called another politician "the Christine Jorgensen of the Republican Party" (Agnew refused, and later resigned on charges of bribery and conspiracy).
Jorgensen also worked as an actress and nightclub entertainer and recorded several songs. In summer stock, she played Madame Rosepettle in the play Oh Dad, Poor Dad, Mamma's Hung You in the Closet and I'm Feelin' So Sad. In her nightclub act, she sang several songs, including "I Enjoy Being a Girl," and at the end made a quick change into a Wonder Woman costume, which Warner Communications, owners of the Wonder Woman character's copyright, required that she stop using. In 1984 Jorgensen returned to Copenhagen to perform her show and was featured in Teit Ritzau's Danish transsexual documentary film Paradiset er ikke til salg (Paradise Is Not for Sale).
Jorgensen said in 1989, the year of her death, that she had given the sexual revolution a "good swift kick in the pants." She died of cancer shortly before her 63rd birthday.
In 2012 Jorgensen was inducted into the Legacy Walk, an outdoor public display in Chicago which celebrates LGBT history and people.
Adapted from Wikipedia.