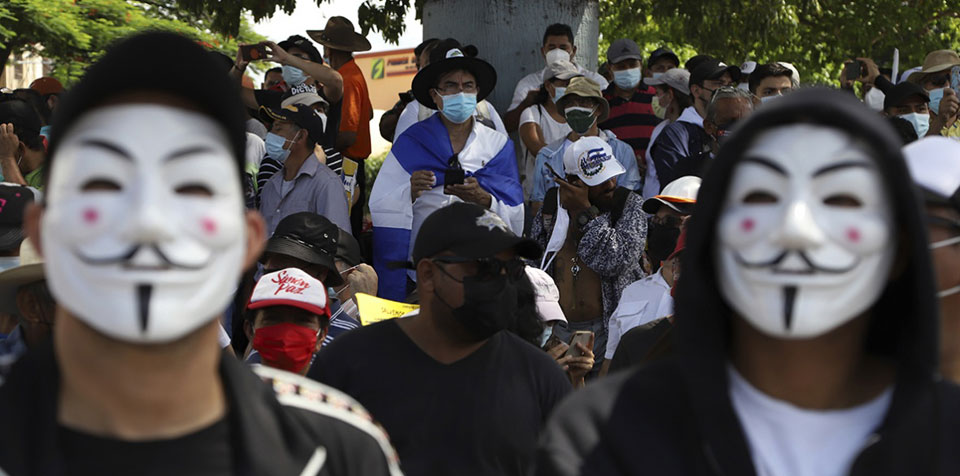 Thousands marched in El Salvador on Sunday demanding the resignation of President Nayib Bukele, whom they brand a dictator, as he seeks a second term of office.
Local media estimated about 4,000 people took to the streets of the capital San Salvador, raising slogans reading: "Democracy is not up for negotiation, it is defended."
Anger has risen against the 40-year-old president's rule, which opponents say has become increasingly authoritarian in character.
They have raised objections to the adoption of the notoriously volatile bitcoin as legal tender, warning that it will plunge El Salvador's flagging economy into an even deeper economic crisis.
And the sacking of supreme court judges from the constitutional chamber, paving the way for Mr Bukele to stand for a second-term of office, has provoked further outrage.
In August Mr Bukele rebranded himself "the world's coolest dictator" and has consistently mocked those that oppose his rule.
He dismissed Sunday's protests, saying: "The march is a failure and they know it … nobody believes them here any more."
This article was reposted from Morning Star.