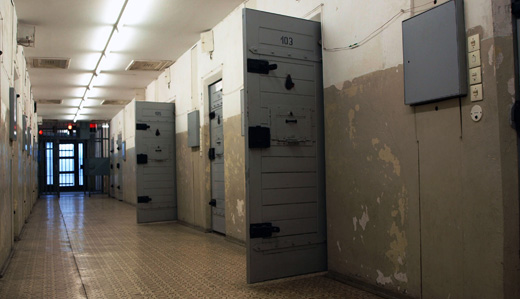 In 1982, two men broke into a Monroe County, Fla., woman's apartment. One of the men, whom she described as a Latino with no shirt and no hair, raped her.
Moments later, cops stopped a group of Cuban-American men at a nearby gas station. One of the men, Orlando Boquete, had no hair and no shirt. He did however have a mustache. The rape victim, who was brought to the scene, testified that Boquete was in fact the man who raped her, though Boquete had been put into a police car and she was 20 feet away. It was only after seeing Boquete that she told police her assailant also had a mustache.
Boquete, who maintained that he had been home with his family immediately prior to visiting the convenience store, was charged with burglary and attempted sexual battery. In court, he was again identified as the assailant.
The only other piece of evidence was the victims clothing, which had been collected by the police. There was semen on it, and this was subjected to testing. An analyst testified that the semen could have come from Boquete – along with about 20 percent of the population.
Boquete was convicted and thrown into prison. He escaped twice, and was caught. In 2003, 20 years after his conviction, he filed a motion, which was approved in 2004, for new DNA testing. The testing concluded that much of the semen could not possibly have been his. He was acquitted and freed in 2006.
Stories like Boquete's, which was provided by the Innocence Project, are far too common. Now, thanks to a joint project of the law schools at Northwestern University and the University of Michigan, it is possible to gauge with better accuracy just how common these wrongful convictions are.
The answer is chilling.
The newly unveiled project, the National Registry of Exonerations, lists 891 people exonerated since 1989, the year of the first-ever DNA exoneration. DNA evidence, according to the Innocence Project, accounts for 291 of these cases. The other reversals include discoveries of mistaken identification, perjury, false accusations, inadequate legal defense and more.
In doing this research, Professor Samuel Gross told MSNBC, researchers found but did not add to the database more than 1,100 mass exonerations based on police misconduct scandals. This means that in less than 25 years alone, more than 2,000 people were falsely convicted – that researchers know of. Researchers argued that there were probably far more cases of people in prison for crimes they did not commit.
"These cases were intentionally omitted so as not to skew the final statistics," according to the Innocence Project's blog. "For example, research produced through the registry shows that 51 percent of the wrongful convictions involved perjury of false accusation, that 43 percent involved eyewitness misidentification, and that 42 percent involved official misconduct."
Northwestern University's Center on Wrongful Convictions lists a number of reasons innocent people are convicted and sent to prison. "Snitches," people with monetary or other incentives to lie have caused nearly 51 people to be wrongfully convicted sentenced to the death penalty. This number only includes those who were exonerated before execution.
Snitches account for 45.9 percent of all U.S. capital conviction exonerations. Erroneous witness testimony accounts for 25.2 percent, false confession 14.4 percent, and false or misleading scientific evidence 9.9 percent.
Police misconduct, Northwestern's website notes, is behind many of these wrongful convictions.
Photo: Auntie P. CC BY-NC-SA 2.0