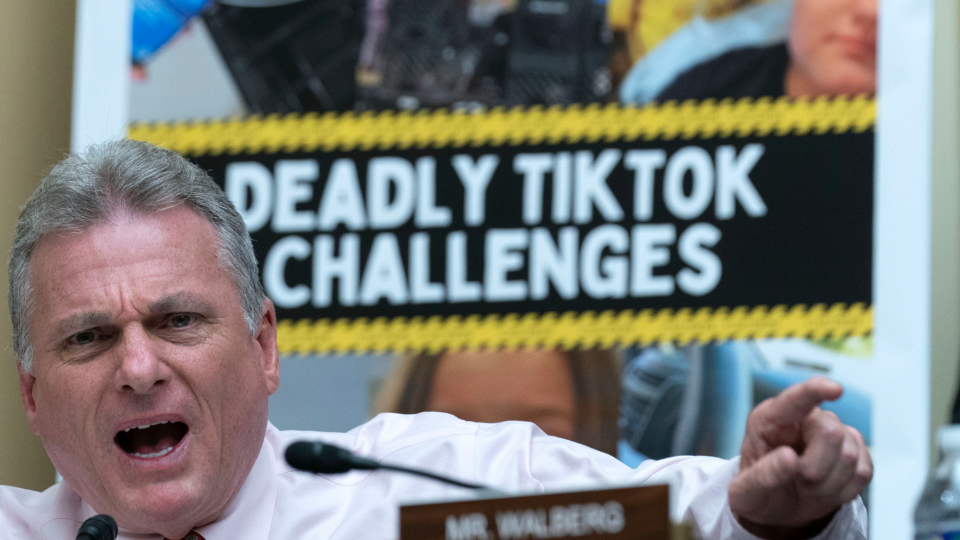 Ten years ago, Edward Snowden told the whole world the truth about the U.S. global surveillance programs. If Congress cares about our digital privacy as some members are claiming, it should first begin by investigating the surveillance policies of its own U.S. agencies. The campaign against TikTok is a fear-mongering tactic to wage war on China.
In 2020, the FBI used social media to monitor racial justice protesters who were targeted for arrests. For example, activist Mike Avery was arrested after posting about protests on Facebook, and his charges were dropped without explanation a few weeks later. An FBI official was so frustrated with the extensive social media surveillance that he told The Intercept, "Man, I don't even know what's legal anymore."
The dissonance between accusing TikTok of security concerns and working with other companies to invade people's privacy rings loudly in our ears. Social media has long been a tool used by federal agencies to target individuals and communities designated as "threat."
The Department of Homeland Security and Immigration and Customs Enforcement have monitored the social media activities of immigrant rights activists for years. The State Department used social media screening to discriminate against the Muslim, Arab, Middle Eastern, and South Asian communities under the Trump administration's "Muslim ban."
It was only last year that the post-9/11 NSA phone surveillance program was reported to have finally been shut down. Major telecom companies like Verizon gave the government access to hundreds of millions of calls and texts. Dataminr, a startup Twitter partner, provided police with data about BLM protests. One focus on "potential gang members" targeted Black and Latinx people, including school-aged children.
Meta's (Facebook's) subsidiary WhatsApp was reportedly used by the Saudi government to hack journalist Jamal Khashoggi's phone before he was abducted and murdered. Meanwhile, Meta itself used a VPN to spy on users' smartphones for market research in exchange for bribes. WhatsApp is not banned on government devices, but TikTok should be?
If our lawmakers are concerned about protecting digital privacy, then Congress should start by investigating American federal agencies. Unlike China, as well as other Western countries, such as many EU member-states, the U.S. does not have any digital privacy laws on the federal level.
The U.S. could cooperate with China to better ensure people's privacy is protected, instead of driving fear to target one single social media platform.
The ongoing effort to investigate and ban TikTok is not about our privacy, but about fueling more aggression against China. Fear-mongering about China has also caused the rise of anti-Asian racism in the U.S.
In banning TikTok, the US is projecting its invasive policies onto another government. Warmongers are using the issue to create paranoia and justify even more aggression towards China.
It is not a coincidence that these recent bans have come about shortly after the so-called Chinese "spy balloon" was shot down over the U.S. Privacy concerns are being used to wage war on China. The U.S. should focus on passing federal data privacy laws instead of targeting one app.
Double standards and warmongering against China need to stop. China is not our enemy.
As with other op-eds published by People's World, this article reflects the opinions of its authors.
We hope you appreciated this article. Before you go, please support great working-class and pro-people journalism by donating to People's World.

We are not neutral. Our mission is to be a voice for truth, democracy, the environment, and socialism. We believe in people before profits. So, we take sides. Yours!

We are part of the pro-democracy media contesting the vast right-wing media propaganda ecosystem brainwashing tens of millions and putting democracy at risk.

Our journalism is free of corporate influence and paywalls because we are totally reader supported. At People's World, we believe news and information should be free and accessible to all.

But we need your help. It takes money—a lot of it—to produce and cover unique stories you see in our pages. Only you, our readers and supporters, make this possible. If you enjoy reading People's World and the stories we bring you, support our work by donating or becoming a monthly sustainer today.