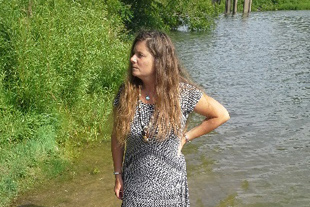 BARNESVILLE, Ohio – This story of a small village in Ohio came to our attention when Gulfport Energy Corporation, a company that employs fracking to extract shale oil, filed suit on March 5 of this year against the tiny village of Barnesville, Ohio. At first look, this looked like a modern David and Goliath story but, as is often the situation where lawyers and politicians are involved, it had so many twists and turns that it seemed like unravelling a giant ball of yarn.
There are at least four major players involved: the Village of Barnesville (defendant), Gulfport Energy (plaintiff), Antero Resources Corp. (which is also engaged in fracking) and, of course, the residents who live in and around Barnesville. The only thing that was clear was that those residents wanted safe and clean drinking water.
The thing that called public attention to the Barnesville situation was a local, sketchy TV report on the suit following its filing. The suit sought to stop the village from allowing another company to extract the same water it had sold Gulfport to use in the fracking process or from interfering with Gulfport's water rights.
It appears that the politicians running the village have sold the same water to two fracking companies and it all seems to have happened behind closed doors – without the knowledge of most residents.
It was more than a year ago when the people of Barnesville first heard that fracking was coming to their town. People in the village, led by John Morgan and Jill Hunkler, got together and formed the Concerned Barnesville Area Residents [C-BAR], which began meeting regularly as questions about the community's water increased and few answers were forthcoming from either the politicians or governmental agencies.
Jill Hunkler is a fiery activist and organizer who founded C-BAR and has done much of the grunt-work in this struggle to protect the water in Barnesville's reservoirs.
In an interview for People's World, she said the purpose of C-BAR was to protect the area's natural resources from the kind of harm that fracking has brought elsewhere. She told us that she co-founded C-BAR (February 2014) in response to the building of a fracking waste disposal site in Barnesville.
She and C-BAR began with a successful petition drive that forced a town hall meeting to inform the public and village officials of the health and safety hazards of fracking. She has made repeated trips to Columbus, has done TV interviews, sought answers from various government agencies, and even went to see Gov. John Kasich [R] of Ohio. He not only wouldn't see her but there was no response from him about the Barnesville citizens' concerns.
"Fracking is one of the greatest threats to not only the health and safety of those living near the sites [but also] to those working at the sites," Hunkler said. She added that there are frequent fracking accidents on or near the well pads and revealed that the well-pad workers were not issued protective safety equipment (such as: respirators, haz-mat suits, etc.).
She said they often work 30-hour shifts at a time. Ms. Hunkler concluded by telling us that the threat is not only to present residents but also any leakage of the process's poisonous, radioactive pollutants into a community's water supply will also impact the health of future generations.
Corrected 7/29/15 to indicate that John Morgan, along with Jill Hunkler, is a cofounder of C-BAR. Gulfport Energy is not itself a fracking company but employs fracking operators to conduct fracking for its wells.
Photo: Activist Jill Hunkler standing at edge of Barnesville Reservoir. | John Milam/PW