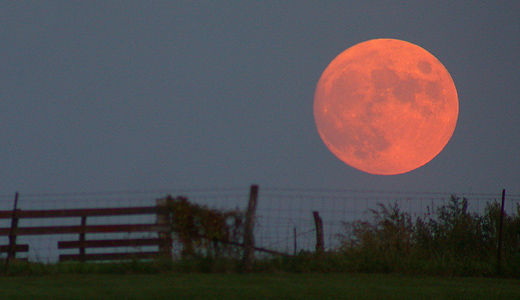 In 1980 I visited the USSR on a trip sponsored by a Connecticut-based organization called Promoting Enduring Peace. In three weeks we visited five major cities and environs. I heard the following joke in Kiev, the Ukrainian capital, then part of the USSR, as was Moldavia. The joke referred to then-President Jimmy Carter, but I started substituting Reagan's name the following year. The Daily World published this on March 16, 1982. The facts about the license were true.
President Carter's advisers came to him one morning and solemnly informed him that late in the night the Soviets had begun painting the moon red. After lengthy and heated deliberations in a combined session of the Cabinet and the National Security Council, the President ordered an American team to the moon with instructions to paint in the name of "Marlboro."
When the Soviet scientists saw this, they came to Brezhnev and asked what to do. Top-level discussions among ranking members of the Presidium led to the next escalation: Soviet cosmonauts went up and underneath the word "Marlboro" they wrote "Made in Kishinev, Moldavian SSR."
The Americans lost no time in formulating their response, which they believed would put an end to this competition. Below the Soviets' latest inscription the Americans printed: "Under license by Philip Morris Co." Surely the Soviets could never hope to undermine this ultimate triumph of capitalism!
It took a few days for the Soviet leadership to formulate the correct line on this unprecedented twist in international relations. Finally they catapulted their astronauts into space once again with orders to paint the following warning: "The USSR Ministry of Health cautions you that smoking is dangerous to your health."
Happy April Fools' Day from the PW!
Photo: Wikipedia