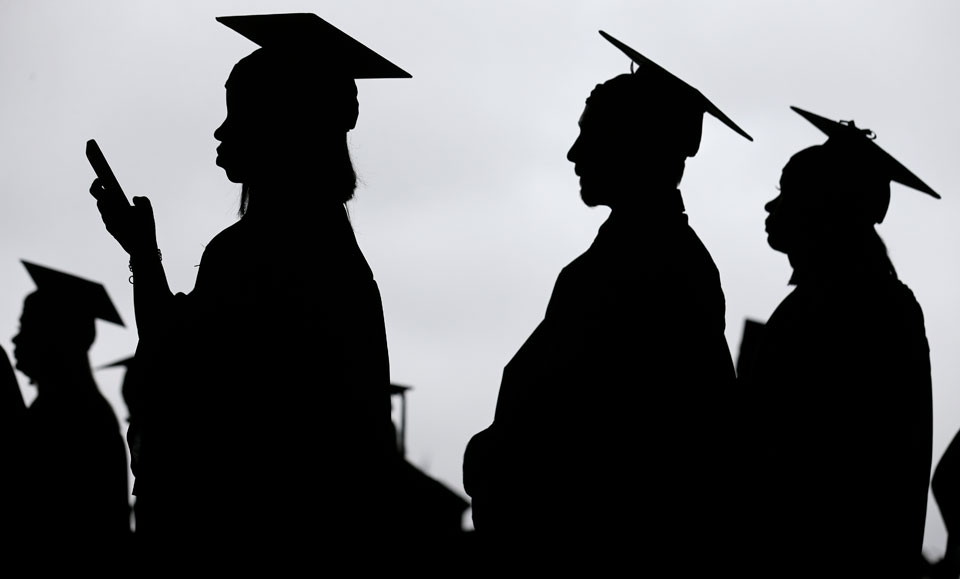 NEW YORK (AP)—The government's top official overseeing the $1.5 trillion student loan market resigned in protest on Monday, citing what he says is the White House's open hostility toward protecting the nation's millions of student loan borrowers.
Seth Frotman will be stepping down as student loan ombudsman at the end of the week, according to his resignation letter, which was obtained by The Associated Press. He held that position since 2016, but has been with Consumer Financial Protection Bureau since its inception in 2011.
Frotman is the latest high-level departure from the CFPB since Mick Mulvaney, President Donald Trump's budget director, took over in late November. But Frotman's departure is especially noteworthy, since his non-partisan office is one of the few parts of the U.S. government that was tasked with handling student loan issues.
The office was at the center of the lawsuits against for-profit colleges like Corinthian Colleges and is currently heading up a lawsuit between the CFPB and Navient, one of the nation's largest student lenders. The Navient lawsuit has been mired in bureaucratic red tape as the Department of Education, headed by Betsy DeVos, has been unwilling to help the CFPB with their lawsuit. Since its creation, the student loan office has returned $750 million to harmed borrowers.
"You have used the bureau to serve the wishes of the most powerful financial companies in America," Frotman wrote, addressing his letter to Mulvaney. "The damage you have done to the bureau betrays these families and sacrifices the financial futures of millions of Americans in communities across the country."
Congress created the student loan ombudsman office when it established the CFPB, citing a need for a go-to person to handle student loan complaints nationwide. One previous occupant of that position is Rohit Chopra, who was appointed by President Trump to be a commissioner at the Federal Trade Commission.
The ombudsman's office is quite powerful, able to work with the bureau's enforcement staff to target bad behavior in the student loan market as well as act as a voice inside the government on behalf of student loan borrowers. The office processed tens of thousands of complaints from student loan borrowers and was among the first major government offices to raise alarms about the growing issue of students being unable to afford repaying their loans.
But despite its work, Mulvaney downgraded the mission of Frotman's student loan office earlier this summer and moved it under the umbrella of consumer education instead of enforcement. While at the time Mulvaney's office said it was a minor organizational shake-up, consumer advocates saw the change as a move to downplay the CFPB's mission when it came to student loans.
The student loan office is not alone. Under Mulvaney, the bureau has scaled back its enforcement work and has proposed revising or rescinding all of the rules and regulations it put into place under the Obama administration.
"Seth Frotman is a public servant who treated every student loan complaint with the seriousness it deserved," said Debbie Goldstein, executive vice president at the Center for Responsible Lending. "His departure raises concerns about the priorities of Mulvaney and CFPB leadership and whether they are fulfilling the mission of the CFPB to focus on protecting consumers from financial abuse."