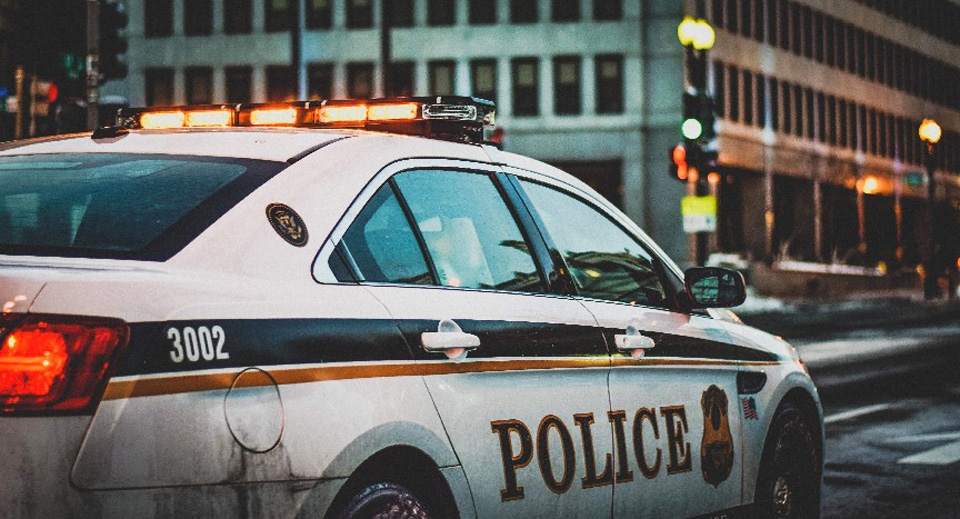 In early September, a year and a half after having been pepper-sprayed by a Santa Monica police officer, a man was awarded $1.1 million by a court, plus attorney fees, to be paid by the city. He was apparently singled out by police for being in a park after curfew, while other residents, who weren't black, continued to charge their electric cars – as he recharged his car. It took a phone video and nearly 16 and a half months for the victim to receive monetary justice. The scars will stay with him and his family for life.
With the steady drumbeat of headlines about blue-on-black shootings and police officers shot and killed, one would think that as a nation we would understand the problem and fix it. That's what Americans do. Nevertheless these tragedies continue to happen, even though we know why.
Despite several decades of policies designed to bring police and the community into a deeper understanding of one another, too many officers do not know the neighborhoods they police. Although the stereotype of a Los Angeles cop living out in Simi Valley may seem dated now, on the whole officers don't live where they work. Lots of people – including clergy and teachers – don't either. But in too many instances, officers would rather not know the other. As a police officer once said to me, "You want to live in the neighborhood you police? Never!"
On the other hand, even as police departments have significantly diversified, officers live in middle-class neighborhoods, not poor communities, because they can afford to live elsewhere. Police get paid well, relatively speaking. They make more than teachers – depending on overtime, a lot more. Municipalities raised those salaries to avoid the petty corruption that plagues low-paid police forces and to attract more competent officers.
But not knowing the community means not recognizing individuals and not understanding in what ways different groups of people might handle similar situations. For example, in a comfortable suburb, a barbecue likely happens in the back yard. If friends come over, they party at the back of the house. In the urban context it's often the opposite. The barbecue happens in the front yard and the party could include not only friends but neighbors and others who drop by. Those are very different behavior patterns.
Policing requires a bit of cultural anthropology. Moving from one setting to another requires changing the lens through which police see people in a neighborhood. Often the bias never becomes conscious, so, armed with authority, a badge and a set of weapons, police inevitably experience confrontations with people in the community.
This is culture clash. And we now know what to do about it. In 2015, the President's Task Force on 21st Century Policing released a report with six major pillars and dozens of recommendations and action items. They ranged from preventing racial profiling to deploying officers with new technologies to creating systems that reintegrate youthful offenders back into the community. It's an extensive list of practical and effective suggestions.
Training comes up again and again, because some states require less preparation for police officers than for such occupations as becoming a licensed barber or manicurist.
The Movement for Black Lives has also drafted a police reform platform. Called Campaign Zero, its 10 sets of recommendations run from methodology reform, such as the "broken windows" theory, to "demilitarization" – ending programs that send Pentagon weaponry to local police. A whole section on body cams mirrors recent research by Cambridge University. In that study, which examined seven police departments in England and the U.S. where officers began wearing the devices, complaints against police fell 93 percent over 12 months.
A recent paper by a retired professor and a RAND researcher analyzes Santa Monica's police patterns. Their recommendations focus on record keeping that would make tracking behavior problems, documenting continuing issues and investigating citizen-officer conflicts more transparent. The writers also call for de-escalation training so situations become less volatile, and they think citizen oversight is critical to good police work.
All three sets of recommendations assume that in a democracy law enforcement cannot function effectively without trust between citizens and police. In the absence of trust and a proper accountability system, we will continue to see bodies of all colors and cultures and conditions lying in the streets. Or, as in the Santa Monica case, a man lying in a parking lot, next to his electric car, after simply trying to recharge it so he can get to work the next morning.
Reprinted with permission from the author and Capital & Main.