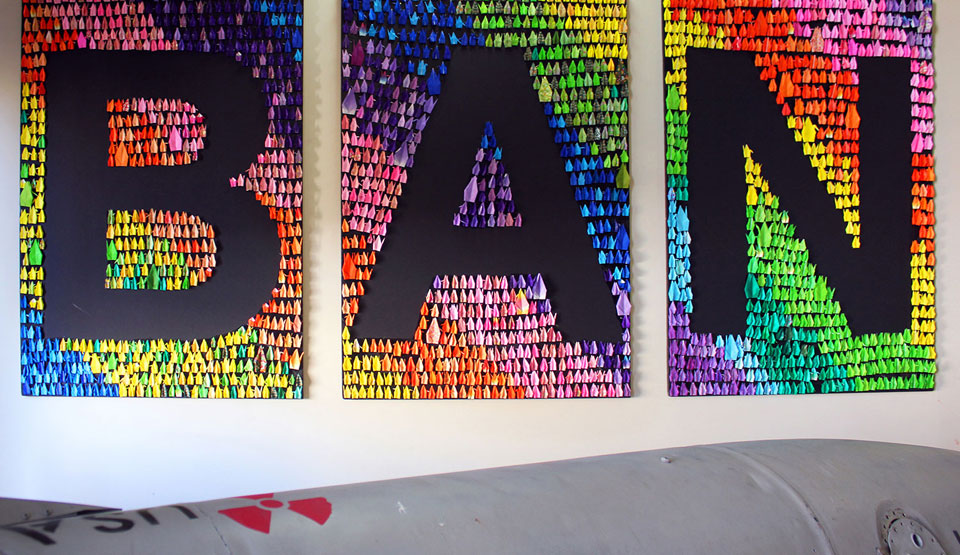 A historic moment in the decades-long struggle for total nuclear disarmament was reached Oct. 24, United Nations Day, as Honduras became the 50th country to ratify the United Nations Treaty on the Prohibition of Nuclear Weapons (TPNW), which was adopted by 122 members, or nearly two-thirds of the UN General Assembly's then-192 members, in July 2017.
The treaty bars its signatories from developing, testing, producing, manufacturing, transferring, possessing, stockpiling, using or threatening to use nuclear weapons, or allowing them to be stationed on their territory, or helping, encouraging or pressing anyone to do so. It will now enter into force on Jan. 22, 2021.
So far, 84 countries have formally signed the treaty, and more countries are expected to ratify it.
In a statement, UN Secretary-General Antonio Guterres commended the countries ratifying the pact. He said its entry into force "is a tribute to the survivors of nuclear explosions and tests, many of whom advocated for this treaty," and "represents a meaningful commitment towards the total elimination of nuclear weapons … the highest disarmament priority of the United Nations."
The International Campaign to Abolish Nuclear Weapons (ICAN), which has led efforts for the treaty, called Honduras' ratification "a historic milestone," noting that before the treaty came into being, nuclear weapons were the only mass destruction weapons not banned under international law. "Now, with the treaty's entry into force, we can call nuclear weapons what they are: prohibited weapons of mass destruction, just like chemical weapons and biological weapons."
Saying the treaty's entry into force marks "a new chapter" in the struggle for nuclear disarmament, ICAN's Executive Director Beatrice Fihn added, "Decades of activism have achieved what many said was impossible: nuclear weapons are banned."
ICAN won the Nobel Peace Prize in 2017 for its work to bring the treaty into existence.
The world's nine nuclear-armed nations and many of their allies boycotted the talks that led to the treaty, and when it was opened for signature, the U.S., Britain, and France issued a joint statement saying they would never sign, ratify or become party to it.
Last week, as the U.S. and Russia, which together account for some 90 percent of nuclear weapons worldwide, were engaging in a last-minute flurry of communications over New START – the last remaining nuclear arms treaty between them – the Associated Press revealed Washington has sent a letter urging countries that ratified the TPNW to withdraw their ratification.
Among U.S. organizations welcoming the agreement's impending entry into force is the Alliance for Nuclear Accountability, a network of 31 organizations whose members live downwind and downstream from U.S. Department of Energy weapons complex sites. The Alliance noted that with the treaty soon to become part of international law, "nations that possess or stage nuclear weapons, including in the United States, will now find themselves standing outside the bounds of international law. Today, the international 'norm' changes and nuclear weapons are illegal."
ANA President Marylia Kelley, executive director of the Livermore, Calif.-based Tri-Valley Communities Against a Radioactive Environment (Tri-Valley CAREs), called on Washington to sign and ratify the TPNW, and take "immediate steps" toward the treaty's "overarching goal" of a world free of nuclear annihilation. She emphasized the importance of focusing on "environmental justice and cleanup" for communities suffering from radioactive and toxic pollution instead of developing new bombs and warheads.
Physicians for Social Responsibility called the treaty "a historic milestone for a decades-long, intergenerational movement to abolish nuclear weapons," adding, "Total elimination is the only appropriate medical response to nuclear weapons by virtue of their humanitarian impacts" including climate impacts possibly leading to nuclear famine. PSR thanked the 50 "forward-looking nations" for "lighting up the path towards a nuclear weapons-free world."
Highlighting the TPNW's emphasis on creating obligations to support victims of nuclear weapons use and testing, and to remedy their environmental damage, the Nuclear Age Peace Foundation's CEO, Rick Wayman, said "the world has moved a big step forward" toward finally ending "the long-standing existential threat posed by nuclear weapons."
The Lawyers Committee on Nuclear Policy and Western States Legal Foundation said in a joint statement that the TPNW "recognizes and reinforces existing international law requiring the non-use and elimination of nuclear weapons," which they said, "applies to states whether or not they join the treaty."
Calling U.S. efforts to get countries to rescind their ratification of the TPNW "wrongheaded," the two urged Washington to "welcome" the treaty as a "powerful statement of the moral, political and legal principles that should guide the abolition of nuclear arms."
All these and many more U.S.-based organizations are among the nearly 600 partner organizations in over 100 countries working with ICAN to end nuclear weapons.
In the leadup to Honduras' ratification, 56 former top leaders from 20 NATO member countries as well as Japan and South Korea released an open letter late last month urging their countries' current leaders to join the treaty. As the coronavirus highlights the urgent need for international cooperation against major threats to human welfare and the risk of intentional or accidental detonation of nuclear weapons rises, they said, "We must not sleepwalk into a crisis of even greater proportions than the one we have experienced this year."
The former leaders added, "With close to 14,000 nuclear weapons located at dozens of sites across the globe and on submarines patrolling the oceans at all times, the capacity for destruction is beyond our imagination … There is no cure for a nuclear war. Prevention is our only option."