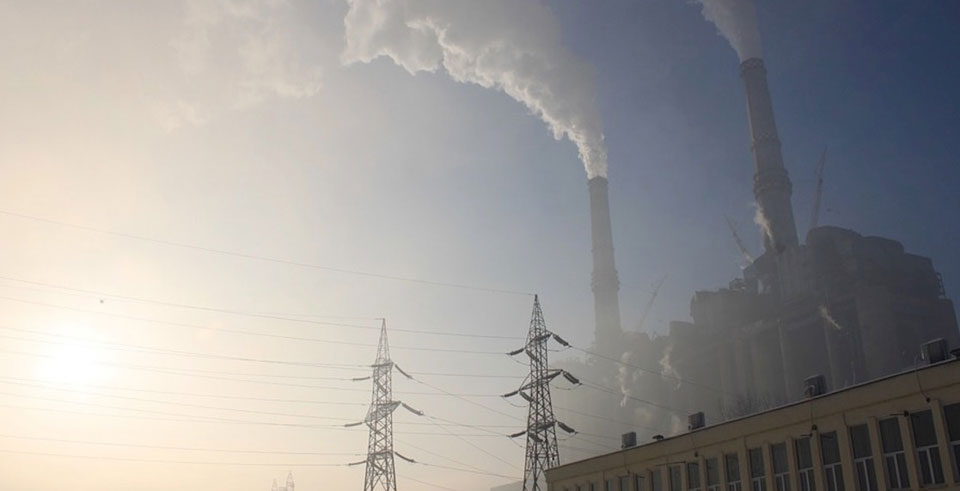 The U.S. Environmental Protection Agency (EPA), which is currently overseen by ex-coal lobbyist Andrew Wheeler, is expected to announce a plan to end a climate regulation on coal-fired power plants on Thursday, the New York Times reported, citing four unnamed sources.
The move would lift an Obama-era rule that required newly built coal-fired plants to use carbon capture and storage (CCS) technology, ultimately removing a hurdle to build new plants, the publication said.
That mandate, finalized in 2015, has previously faced legal challenges from coal companies and conservative lawmakers who argue that CCS is too costly and not commercially available, as Utility Divenoted.
"We are supportive of EPA's decision to revise the standards for new coal plants," Michelle Bloodworth, president and CEO of the American Coalition for Clean Coal Electricity, told the Washington Examiner in a report published Tuesday. "We do not feel like the practicality of CCS has been adequately demonstrated or economically feasible. If we are ever going to build new coal plants in the country again, we will need reasonable standards."
The Trump administration's latest environmental rollback is not expected to immediately jumpstart investments and construction of new coal plants, which are not financially viable because of cheap natural gas and environmental regulations, the Times said.
Rather, it's yet another signal from the Trump administration that it is ignoring dire climate warnings and embracing the polluting fossil fuel industry instead.
Incidentally, a report by the U.S. Energy Information Administration (EIA) on Tuesday found that the nation's coal consumption in 2018 is expected to be the lowest in 39 years. That decline is partly due to retirements of coal-fired power plants that have shuttered due to low natural gas prices, environmental concerns and emissions standards required by the Mercury and Air Toxics Standards (MATS) rule, the report said.
Of course, Trump's EPA has already proposed significantly weakening the 2011 MATS rule that limits the amount of mercury and other toxic emissions from coal plants. In October, news got out that acting EPA administrator Wheeler drafted a plan that would undermine the regulation.
"Coal use is at its lowest level in nearly four decades and the Trump Administration can't stop this country from continuing to move beyond coal," Mary Anne Hitt, senior director of Sierra Club's Beyond Coal campaign, said in a press release. "The EIA's announcement shows major progress for communities across our country who've worked feverishly over the past decade to shift America away from dirty, expensive coal plants that poison their communities and add to the climate crisis."
"It's also another repudiation of the Trump administration's agenda, which has relentlessly attacked clean air safeguards, denied science, and peddled alternative facts just so its corporate polluter allies can make a buck," Hitt added.
This article was reposted from EcoWatch.