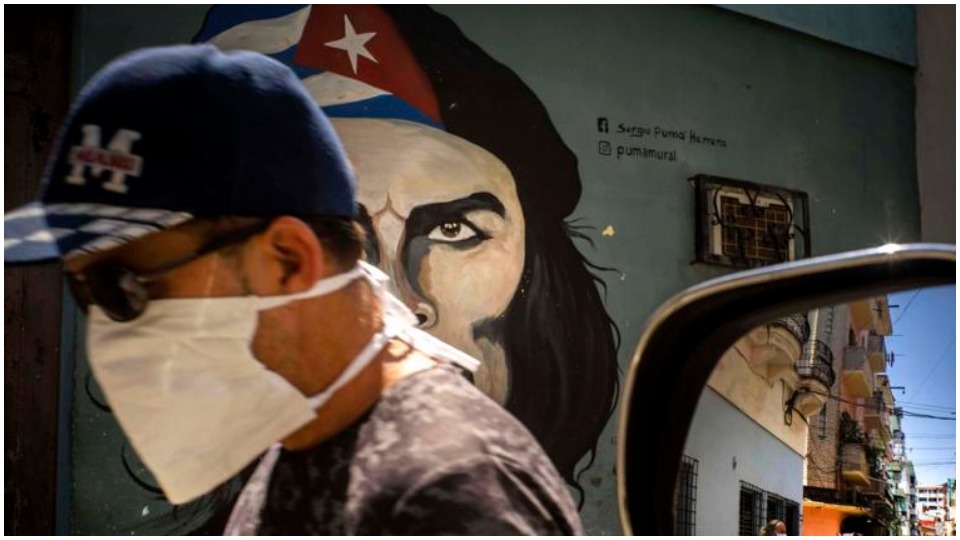 HAVANA (Granma)—While Cuban medical collaboration is extended around the world to help contain the COVID-19 pandemic, the blockade imposed by the United States on that country has just denied its public health system access to two regular suppliers of ventilators, key to the care of the most serious cases of the disease.
Manufacturers IMTMedical AG and Acutronic announced the end of commercial relations with Cuba after the companies were acquired by the U.S. firm Vyaire Medical Inc.
"Unfortunately, the corporate guideline we have today is to suspend all commercial relations with MediCuba," both stated, according to the director for Latin America and the Caribbean at Cuba's Ministry of Foreign Affairs (MINREX), Eugenio Martínez Enríquez, on his Twitter account.
The Cuban diplomat also denounced that fact that the blockade prevents Cuba from purchasing medicines from U.S. firms, as recently confirmed by Lázaro Silva, vice president of MediCuba, the entity that imports drugs, equipment, and medical supplies for the country's public health system.
This new blow, promoted by the Trump administration, comes just hours after the director of the World Health Organization, Tedros Adhanom Ghebreyesus, called for putting sanctions "in quarantine," since "thousands of lives are at stake," alluding to the danger posed by the new coronavirus.
Unfortunately, this is just the latest action by the U.S. government to sabotage Cuba's coronavirus response efforts.
Just days ago, the Cuban government denounced the loss of a donation of medical supplies to combat COVID-19 from the Chinese foundation Alibaba, which was not delivered because the U.S. company contracted for the task backed out, at the last minute, citing blockade regulations.
Over the last year, Cuba has suffered damages of $160 million USD as a result of U.S. sanctions in the field of health, alone, obliged to make purchases from distant countries and thus incurring higher shipping costs.
This is an abbreviated version of an article that appeared in Granma.