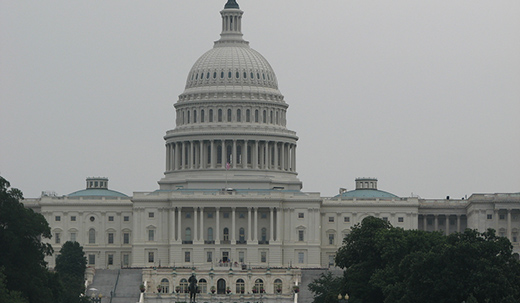 Nine members of Congress have written to Secretary of State Hillary Clinton asking her to press the Honduran government to stop violent repression against supporters of overthrown president Manuel Zelaya.
The letter was signed by Reps. Jan Schakowsky D-Ill., James McGovern, D-Mass., Raul Grijalva, D-Ariz., Sam Farr, D-Calif., Barbara Lee, D-Calif., Maxine Waters, D-Calif., James Oberstar, D-Minn., Michael Honda, D-Calif., and John Conyers, D-Mich. It calls for Clinton to "fully investigate reports of severe rights abuses in Honduras," and to pressure the administration of President Porfirio "Pepe" Lobo into putting a stop to these abuses.
Since Lobo was inaugurated on January 27, three resistance activists, including two labor union leaders and the daughter of a founder of the since-disbanded Communist Party of Honduras, have been killed, and there have been many beatings, rapes and various kinds of police harassment.
The resistance movement that arose after the April 28, 2009, coup has changed its main thrust from restoring Zelaya, whose term ended on January 27, to the convoking of a constituent assembly to re-write the Honduran constitution to give more power to the people.
When Zelaya was allowed to leave his sanctuary in the Brazilian embassy on January 27, a throng estimated at 100,000 to 300,000 people (in a country of 7.5 million) accompanied him to the airport, showing the degree to which the unions, peasant, indigenous, minority, youth and other popular sectors are alienated from the Lobo government and able to mobilize for their goals. They have sworn that they will fight against any attempts under Lobo to roll back progressive policies of the Zelaya government including land reform, increased rights for workers, women, minorities and others, the promised closing of the U.S. military base at Palmerola, and investigations into human rights violations by former regimes during the Contra Wars of the 1980s.
This represents a threat to the Honduras power elite of wealthy landowners, bankers, businessmen and military officers, who have long been closely linked to U.S. geopolitical and economic interests and, specifically, to the CIA, military and political ultra-right in the United States. During the Contra Wars, Honduras was the main base of operations for the CIA and other U.S. agencies who were working to overthrow the Sandinistas in Nicaragua and prevent the left from coming to power in Guatemala and El Salvador. Many Honduran military and civilian figures were involved in the Contra Wars, and Zelaya's promise to investigate such things was probably one of the reasons he was overthrown.
Honduran authorities claim that the killing of political activists could just be a result of their country's high crime rate, and point out that a couple of right-wing figures have also been assassinated. However, the methods of killing are highly reminiscent of the right-wing death squads: men in cars with license plates removed pulling up and shooting someone and then zooming away, or people being kidnapped, strangled or otherwise murdered and their bodies then dumped from cars in some conspicuous place.
Clinton was in Latin America last week on a tour that had the purpose, among other things, of trying to line up Latin American support for stronger sanctions against Iran and for restoration of diplomatic ties with Honduras.
But Clinton butted heads with Brazilian Foreign Minister Celso Amorim, who pointedly stated to media that he did not think it a good idea to push Iran into a corner. Other governments were reluctant to extend full recognition to Lobo, who came to power through elections run by the ultra-right-wing de-facto government of Roberto Micheletti, who had been installed as president after the military had thrown out and exiled President Manuel Zelaya and who had been boycotted by much of the Honduran left.
Clinton, however, urged full restoration of ties with Lobo's administration by the other hemispheric countries. She announced that all U.S. aid would now be restored to Honduras. She left many scratching their heads in puzzlement by congratulating Lobo for coming to power in a process that was "clean" and "without violence."
Clinton professed puzzlement of her own as to why some other governments are reluctant to restore full ties with the Lobo regime.
Photo: http://www.flickr.com/photos/kereifsnyder/ / CC BY 2.0