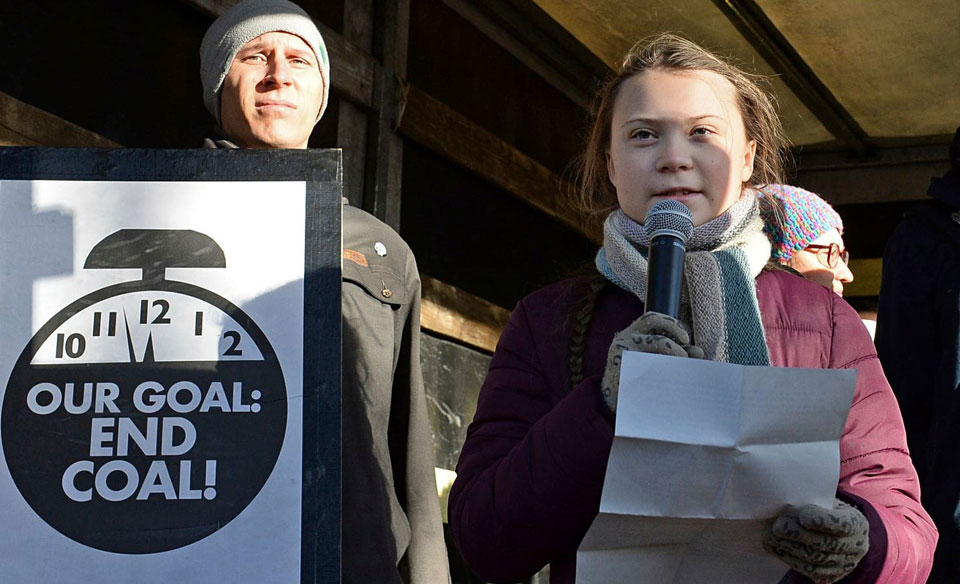 The Trump administration showed its true colors—not one of them green—when it dismissed the conclusions of a special climate change report at the 2018 UN Climate Change Conference. Also known as COP24, the summit was held Dec. 2-15 in Katowice, Poland to settle on rules to implement the 2015 Paris Agreement. On one hand, it ended in victory and achievement. On the other, that triumph was bittersweet.
The U.S. was one of four nations there—each of them beholden to big oil—that would not change their position on global warming. (The others were Russia, Saudia Arabia, and Kuwait.) Nor would the U.S. accept the aforementioned climate report, penned by the UN's Intergovernmental Panel on Climate Change (IPCC), which ultimately concluded that reducing the planet's warming to just 2.7 degrees Fahrenheit above pre-industrial age temperatures would require "rapid, far-reaching, and unprecedented changes in all aspects of society."
The other governments, meanwhile, came to the table and finally adopted guidelines for implementing the Paris Agreement, which will go into effect in 2020. Among the matters that countries had to settle was how their governments would measure, report on, and verify their emission-reduction efforts, ensuring that they are all held to equal and appropriate standards. There are lingering issues with the new rules, to which Brazil, with its Jair Bolsanaro-led climate skepticism, contributed. The South American nation wanted a new form of wording in the UN's emissions-cutting language that would allow double-counting of carbon credits; this would undermine the integrity of the system. The matter has been postponed until next year when the UN will meet in Chile to discuss this and other remaining elements of the Paris Agreement rulebook.
Despite these hiccups, there was substantive cooperation at this summit. Michał Kurtyka, Secretary of State for Poland's Ministries of Energy and Environment, and President of COP24, remarked: "All nations have worked tirelessly. All nations showed their commitment. All nations can leave Katowice with a sense of pride, knowing that their efforts have paid off. The guidelines contained in the Katowice Climate Package provide the basis for implementing the agreement in 2020."
One could be forgiven for not associating that sense of pride with the U.S. The Trump administration embarrassed itself with a highly-publicized side event at the negotiations, where it promoted the continued burning of coal, which happens to be the most carbon-intensive energy source. U.S. delegates made assurances that fossil fuels could be used "cleanly and efficiently," as many in the crowd roared with laughter.
"Trump's panel [was] trying to sell the myth of clean coal to attendees who've been choking on Katowice's coal-polluted air for the past week," said Jean Su, energy director at the Center for Biological Diversity. Calling the event an "absurd spectacle," Su added, "fossil fuels have no role in a clean energy future, and any further investment in coal is climate suicide."
Among those at COP24 who demanded more accountability from nations like the U.S. was young environmental activist Greta Thunberg, who gave a sharp rebuke to those who have shirked their duty to fight climate change, or denied its existence outright. "Since our leaders are behaving like children, we'll have to take the responsibility they should have taken," said the fifteen-year-old Swede, who received international attention after routinely taking part in climate demonstrations outside her school. "We have not come here to beg the world leaders to care for our future. They have ignored us in the past and they'll ignore us again. We have come here to let them know that change is coming whether they like it or not."
Thunberg was present at the U.S. side panel in which delegates touted the "benefits" of coal. Asked why she and the other activists could only respond with peals of laughter, she replied that had she not done so, she would have been hit instead with a wave of sadness. "In the year 2078, I will celebrate my 75th birthday," she remarked at the summit. "If I have children, maybe they will spend that day with me. Maybe they will ask about you. Maybe they will ask why you didn't do anything while there was still time to act."
With the U.S. effectively bowing out of any meaningful climate-based discussion, a void was left that China, another global power, tried to fill. The nation was among those that accepted the UN's climate report, and in 2017 at the World Economic Forum, Chinese President Xi Jinping stated, "It is important to protect the environment and achieve harmony between man and nature." To that end, China has been seriously addressing its own environmental problems, including adopting wide-ranging ecological reforms and implementing the largest reforestation project on Earth.
Not all countries are taking global warming so seriously, even after the satisfactory results of COP24. "The majority of the rulebook for the Paris Agreement has been created, which is something to be thankful for," said climate policy expert Mohamed Adow. "But the fact that some countries had to be dragged kicking and screaming to the finish line shows that some nations have not woken up to the urgent call of the IPCC report."
"Right now, we are facing a man-made disaster of global scale," said broadcaster and natural historian David Attenborough. "It's our greatest threat in thousands of years: climate change. If we don't take action, the collapse of our civilizations and the extinction of much of the natural world is on the horizon."