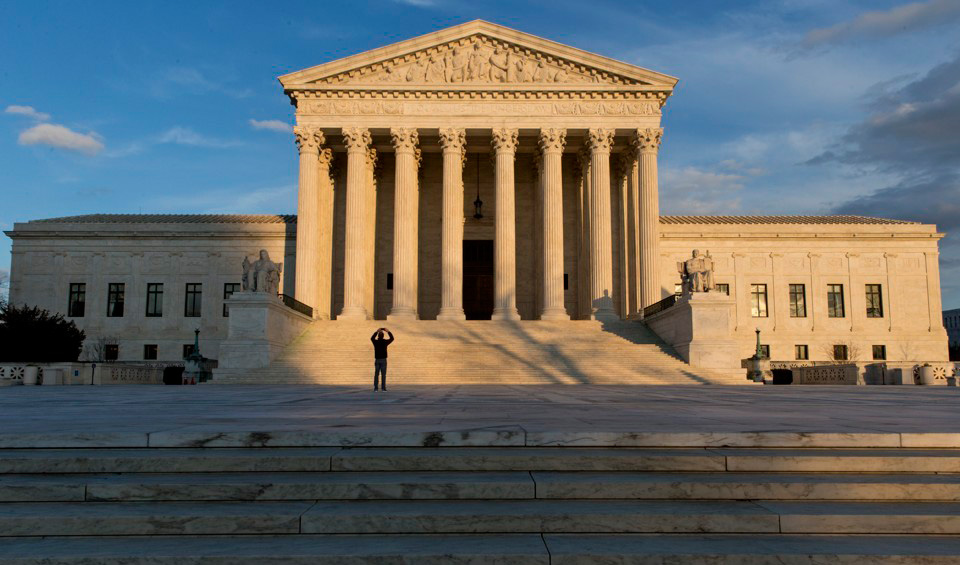 The Supreme Court, in a 7-2 decision, overturned lower courts Monday, June 26, 2017, and held that the Missouri State Department of Natural Resources' had violated the constitutional rights of a Columbia, Mo., church by denying the church's grant application to resurface its playground.
Chief Justice John Roberts, writing for the majority in Trinity Lutheran Church of Columbia v. Comer, said that Trinity was "asserting a right to participate in a government benefit program without having to disavow its religious character."
Justice Robert's 15-page opinion explained that under the Supreme Court's cases interpreting the free exercise clause, the government needs a good reason to rely on someone's religious identity to deny a benefit that would otherwise be available, and found that Missouri State policy discriminated against the church by barring it from receiving the playground funding just because it is a church.
"The express discrimination against religious exercise here is not the denial of a grant, but rather the refusal to allow the church — solely because it is a church — to compete with secular organizations for a grant," wrote Justice Roberts.
Chief Justice Roberts was joined by Justices Clarence Thomas, Neil Gorsuch, Anthony Kennedy, Stephen Breyer, Elena Kagan and Samuel Alito, in the majority opinion.
Justices Sonia Sotomayor and Ruth Bader Ginsburg dissented.
"The court today profoundly changes that relationship by holding, for the first time, that the constitution requires the government to provide public funds directly to a church. Its decision slights both our precedents and our history, and its reasoning weakens this country's longstanding commitment to a separation of church and state beneficial to both," wrote Justice Sotomayor.
In a written statement, Missouri Gov. Eric Greitens, a Republican, said that "people of faith won an important victory."
"Earlier this year, I reversed Missouri's policies that discriminated against religious organizations, the ACLU and others attacked our decision. We did not back down, and we will continue to fight for people of faith."
Education Secretary Betsy DeVos, a Trump appointee and supporter of school choice, called the decision "a great day for the constitution that sends a clear message that religious discrimination in any form cannot be tolerated in a society that values the First Amendment."
But, the ACLU sees the court's decision differently.
Daniel Mach, head of the freedom of religion program for the ACLU, in a written statement said, "Religious freedom should protect unwilling taxpayers from funding church property, not force them to foot the bill. The court's ruling, however, focuses specifically on grants for playground resurfacing, and does not give the government unlimited authority to fund religious activity."
And while many conservative religious groups see this as a victory, just as many constitutionalists question what the court's decision will lead to next.
For Justices Sotomayor and Ginsburg it meant that: "The court blinds itself to the outcome this history [of separation of church and state] requires and leads us instead to a place where separation of church and state is a constitutional slogan, not a constitutional commitment."
You can read the full opinion and dissent here.