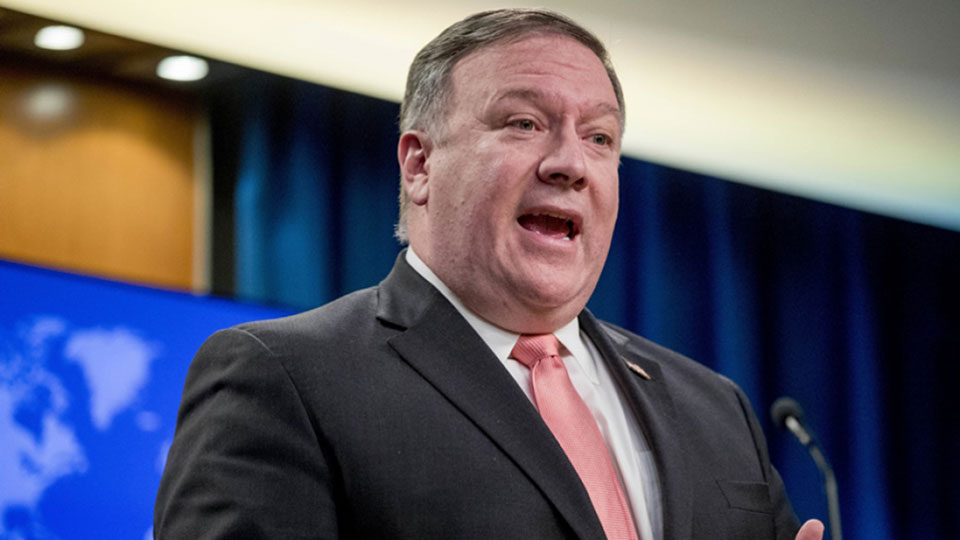 Kurdish forces were accused of "aggravated theft" and stealing from the Syrian people today after the semi-autonomous region known as Rojava signed an oil deal with the U.S. last week.
The move, which has been portrayed as a necessity by Kurdish officials, has been widely criticized as evidence of support for the U.S. regime-change agenda in Syria.
Republican Senator Lindsey Graham announced that Syrian Democratic Forces (SDF) commander Mazloum Abdi had signed a deal with the Delta Crescent Energy oil company last Thursday.
It was welcomed by U.S. Secretary of State Mike Pompeo, who said it had taken longer than expected, but "now we're in implementation."
Washington has long sought control of Syrian oil fields, which are largely concentrated in the northeastern part of the country that is under the administration of Kurdish forces.
The U.S. has continuously expressed determination to stop Syria and Russia from controlling the oil reserves in Hasakah and Deir al-Zour.
Addressing the Senate's Foreign Relations Committee on Thursday, Mr. Pompeo underlined how serious the U.S. was in terms of securing Syrian oil. He reminded members of the U.S. airstrikes near the Syrian town of Khasam in 2018 that targeted men working for a private Russian security company.
"I can promise you that the 300 Russians who were in Syria and who took action that threatened America who are no longer on this planet—understand that, too," Mr. Pompeo said.
It is believed the deal will be used to place extra pressure on Syria, which is being strangled by a new wave of U.S. sanctions in a bid to weaken the economy and trigger a revolt against President Bashar al-Assad.
Rojavan officials believe the oil deal is a crucial step to gaining international status for the semi-autonomous region.
"The agreement has a huge political significance," an SDF spokesman said, considering it a "recognition" of the Kurdish administration. "It also limits concerns on a possible surprise U.S. pullout from east of the Euphrates," he added.
But Syria's Foreign Ministry slammed the deal.
"This agreement is considered an integrated and aggravated theft and can only be described as a deal between thieves who are stealing and thieves who are buying, constituting an assault against Syria's sovereignty," it said in a statement.
"The null-and-void deal is a continuation of the U.S. hostile approach toward Syria by stealing the resources of the Syrian people and hindering the efforts of the Syrian state to rebuild what has been destroyed by terrorism that is mostly backed by the U.S. government itself," it said.