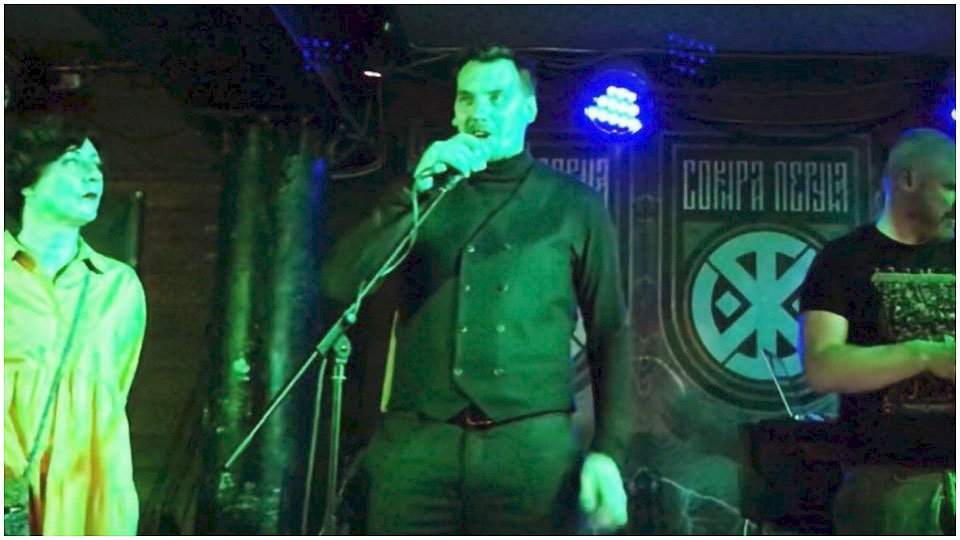 Ukrainian Prime Minister Oleksiy Honcharuk has faced a backlash after speaking at a neo-Nazi event in Kiev last weekend with footage shared by far-right organization C14. Honcharuk was appointed Prime Minister by President Volodymyr Zelensky at the end of August and was seen on stage standing with the banners of the band Sokyra Peruna behind him.
The heavy metal band were headliners at a "Veterans Strong" party, held to commemorate the nation's "patriots and armed forces." Sokyra Peruna's songs include "Heroes of My Race" and "Glory to Skinheads of the Great Rus" and their music includes anthems to Ukrainian nationalism with lyrics littered with Nazi references.
One of the first to share footage of Honcharuk's speech on social media was Evgen Karas, the leader of the far-right organization C14. The neo-Nazi group was responsible for violent attacks on Roma camps last year in which a man was stabbed to death and several others injured.
Fascists from the Svoboda party entered the Ukrainian government following a 2014 EU-backed coup known as the Euromaidan. Following this, the Communist Party of Ukraine was banned and it became illegal to display communist banners or symbols. Praising the government or policies of the Soviet era is also outlawed.
Internationally, the Zelensky-Honcharuk government is embroiled in the Donald Trump impeachment inquiry in the United States. It was Trump's July phone call soliciting election interference from Zelensky that led Democrats to initiate impeachment investigations.
Morning Star, with supplementary material