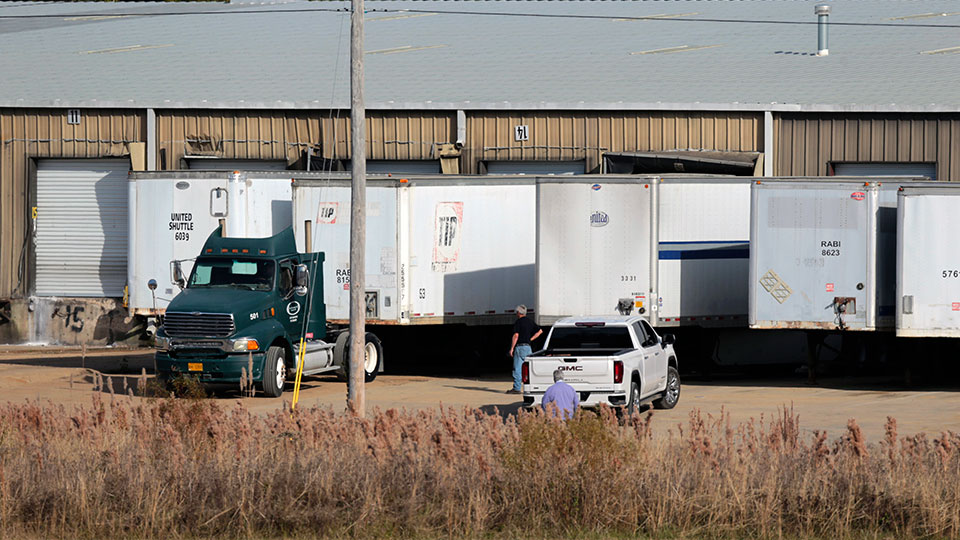 WASHINGTON—The U.S. unemployment rate edged up 0.2% in February to 3.6%, even as businesses claimed to create a net of 265,000 new jobs that month, including 245,000 in services. Governments said they added 46,000 workers, too.
But there's a caveat to all those new service sector jobs: The biggest gainer—bars and restaurants, which added 64,900 jobs—was and remains the lowest payer. Workers there got $535.17 weekly in median pay, down $4.70 from January. The median is the point at which half of the sector's 12.23 million workers earn more and half earn less.
The number of jobless increased by 242,000 to 5.936 million, the Bureau of Labor Statistics reported. The catch is the official jobless rate and numbers don't count people who work part-time because they can't find anything else, or who stopped looking and dropped out of the labor force in discouragement.
Add them in, and the unemployed and under-employed were 6.8% of the workforce, BLS said, also 0.2% higher in February than in January.
Factories reported employing 12.983 million workers in February, down 4,000 from January. Gains and losses were small relative to industry size. Computer makers (+2,800 jobs) and chemical manufacturers (+2,700) showed the biggest gains. Car and part plants shed 1,700 jobs. Three percent (464,000) of factory workers were jobless last month.
Construction firms reported employing 7.918 million workers in February, up 24,000 from the month before. Most of that gain was at specialty trade contractors (+13,400 jobs). Some 708,000 construction workers were jobless (6.6%). Construction union leaders say the number undercounts the jobless there. Cuts in warehouse workers—people added during the pandemic who are now being let go—started showing up in the jobless numbers. Warehouses said they shed 5,500 workers in the last month, down to 1.929 million. Other employers in that often-exploitative low-pay sector added workers in February: Warehouse clubs and supercenters (+24,500 jobs) and department stores (+14,500).
In job gains, bars and restaurants were first and the warehouses and department stores combined were third. In between was another low-paying occupation: Health care (+44,000 jobs), most of them in hospitals (+19,400) and nursing homes (+13,400).
Local governments, not counting the schools, added 37,000 workers in February, BLS reported, accounting for almost all the government gains. But there are still 376,000 fewer state and local workers than in February 2020, the last month before the coronavirus-caused depression, which sent millions of workers—private and public—into unemployment.
"While the private sector experienced a strong bounce-back" from the crash "due to large policy interventions, the public sector—particularly state and local government jobs—continues to fall behind," Economic Policy Institute Senior Analyst Elise Gould tweeted. "Private-sector employment is 2.6% above pre-pandemic levels while state and local is down 2%."