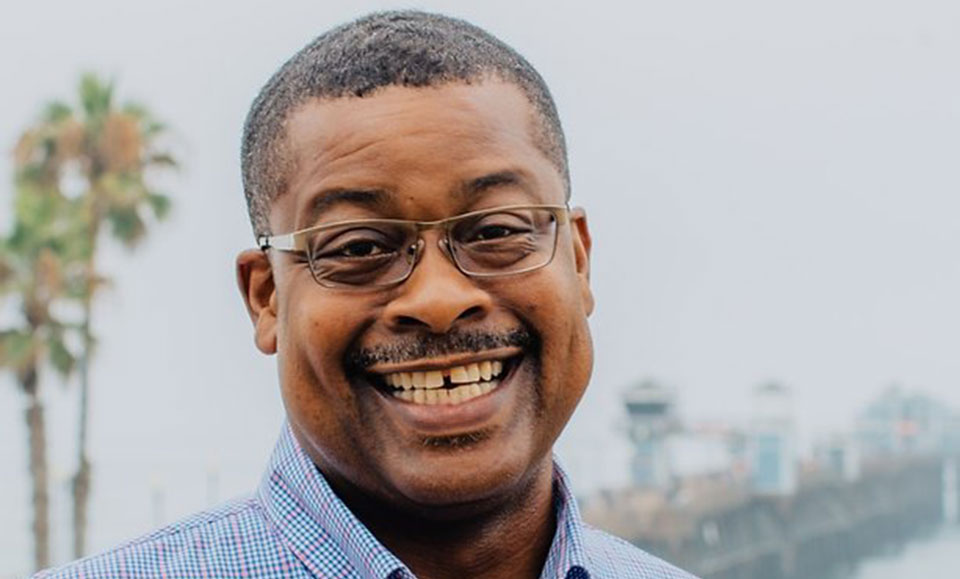 OCEANSIDE, Calif. — California's historically Republican 49th Congressional District has shifted Democratic in recent years. The change in this coastal Southern California GOP fiefdom is part of the Blue Wave that engulfed the state's Congressional delegation in the 2018 elections. Emblematic of the rupture with GOP representation and the emergence of progressive local candidates in Southern California is the Oceanside mayoral campaign of utility worker and local union president Rob Howard.
Oceanside is San Diego County's third-largest city, with a predominantly working-class and racially diverse population of 176,000. Bordering the Camp Pendleton Marine Base, it is also home to many active duty and retired military personnel.
California's 49th was (mis)represented for 18 years by one of the wealthiest and most rightwing members of Congress, Darrell Issa, who gained national notoriety as a leading antagonist of the Obama presidency. As in many areas around the U.S., the Republican Party's long domination of the district was upset in the 2018 mid-terms by environmental lawyer Mike Levin—one of the seven GOP seats in Congress that the Democrats flipped to blue in the mid-terms. Issa has now resurfaced in California's 50th C.D. to oppose a young progressive vying for that seat for the second time, Ammar Campa-Najjar.
"Public servant vs. politician" is how Howard, a labor and community activist and former president of the San Diego County NAACP from 1999-2006, describes himself. He is one of 12 candidates on the November 3rd ballot for mayor. There is no incumbent running, and the candidate with the most votes will win without a runoff election.
Howard's résumé includes six years in the U.S. Navy as a nuclear machinist mate, decades as an activist, shop steward, and officer of the Utility Workers Union of America Local 246, service on the boards of numerous civic, church, and college youth organizations in Oceanside and around Southern California. This is Howard's first run for elective office, but he is no stranger to public policy, having served on the state Public Utility Commission's Diversity Council. He promotes detailed plans and conducts online public forums discussing land use, economic justice, homelessness, gentrification, and policing issues with voters.
As with many Southern California cities, the City Council is dominated by Republicans, despite their being a minority among the electorate. Oceanside is one of the last semi-affordable coastal communities in Southern California, but speculation and unchecked vacation industry development are putting rentals and home ownership out of reach for many young people who grew up in the community.
The real estate industry dominates much land use decision-making in Oceanside at this point, something Howard would seek to turn around to area residents' advantage by having developers scale down projects that overwhelm surrounding areas and contracting with them to subsidize more neighborhood amenities.
His mayoral platform includes transit hub-based affordable and low-cost housing, securing funds for housing subsidies, negotiation of bulk electrical rates, conversion of city vehicles to electric, and installation of electric vehicle charging stations. He proposes to introduce municipal broadband to help bridge the city's digital divide. Howard views his campaign as part of a long-term effort to bridge the income and wealth gaps for Oceanside residents.
In a county long notorious for unchecked police misconduct, Oceanside has had a much lower rate of police brutality than surrounding cities, in large part from Howard's spearheading of community policing projects.
While not the only Democrat running for this office, he recently received the overwhelming endorsement of the newly organized Oceanside Democratic Club. He has also received the endorsements of the influential San Diego-Imperial Counties Labor Council as well as many individual local labor unions, including IBEW Local 569, UDW AFSCME Local 3930, the North County Labor Alliance, Plumbers and Steamfitters Local 230, and the Utility Workers Union of America. He is also a certified firefighter, a certification now required for all nuclear reactor operators.
Anne Wood, retired steelworker and registered nurse, told this writer, "I've known Rob for years. It's hard to campaign wearing a mask, but Rob is a natural. He answered questions easily as we walked our neighborhood going door-to-door, meeting folks on their evening walk with their kids. Rob's experience as a labor leader and community activist will help him provide the progressive leadership Oceanside needs."
Sharon Anstaett, former president of Utility Workers of America Local 246, says, "I've known and worked with Rob for 20 years. He worked as a Nuclear Reactor Operator, and he was the secretary-treasurer of Local 246 when I was the president of the Local. I couldn't have asked for better. He has integrity and smarts. He was also head of the North County NAACP for years. All in all, he is who Oceanside needs to be in the Mayor's office. From the day I was elected, Rob supported me as the first female president of the Local."