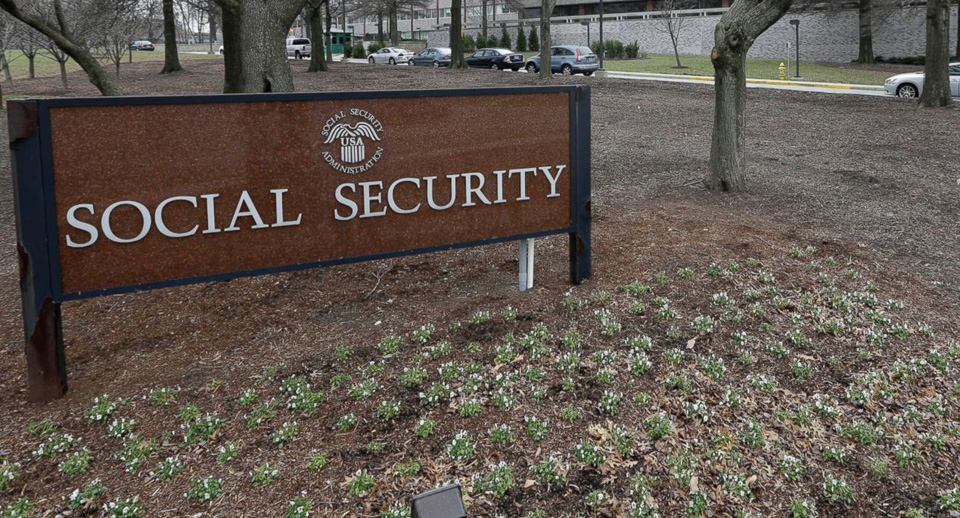 WASHINGTON (PAI) — Union leaders and their congressional allies blasted President Donald Trump's proposed federal budget for the fiscal year starting Oct. 1. They concentrated their heaviest fire on Trump's plans to cut social service spending for the poor and the elderly.
Trump's Office of Management and Budget sent his spending plan to Congress on May 23, while the president was traveling in the Middle East and to Italy. OMB Director Mick Mulvaney, a former right wing GOP congressman from South Carolina, said Trump wrote his budget from what Mulvaney claimed is the perspective of the taxpayer.
And, Mulvaney added, the budget's also designed to force people to fend for themselves, by slashing spending for food stamps and other services.
That didn't sit well with union leaders, including AFL-CIO President Richard Trumka.
And at least one union, the Communications Workers, vowed to fight Trump's cuts all the way. CWA President Chris Shelton says the budget shows Trump's supporters that Trump lied to them on the campaign trail – by now planning to slash programs that help them while giving large tax cuts to the rich.
"President Trump, contrary to his campaign promises, has put the concerns and interests of working families dead last," Shelton said. "Working people will fight back against this vicious budget that targets average Americans."
"Trump's budget is the most significant betrayal yet of the working people he claims to support," Trumka said. "This budget is a blueprint for how to rig the rules of the economy to favor the wealthy and corporations, while taking away our freedoms and protections at work."
Trump would "defund core programs vital to working families," including cuts of $1.5 trillion from Medicaid, $59 billion from Medicare and up to $64 billion from Social Security, Trumka stated. "It strips funding for workplace safety research by 40 percent and totally wipes out health and safety training and investigations of chemical accidents, putting more working people at higher risk of dying on the job," he added.
Those cuts accompany cuts in education funding, a 6 percent pay cut for federal workers and elimination of student loan funds and loan forgiveness for graduates who take public service employment, he noted.
"The ultimate insult of this budget is that all of these sacrifices are levied on working families in order to justify massive tax cuts for the wealthy and corporations," Trumka declared.
Other leaders were similarly caustic. Excerpts of statements included:
GOVERNMENT EMPLOYEES (AFGE) PRESIDENT J. DAVID COX: "President Trump's budget funds huge tax breaks for corporations and the wealthiest Americans by slashing take-home pay, benefits, and jobs for the civil servants who care for our veterans, guard our borders, support our military, and ensure our health.
"Federal workers would be forced to pay more toward their retirement – amounting to a 6 percent pay cut – and would see those retirement benefits shrink through a change in how benefits are calculated and the elimination of annual cost-of-living adjustments.
"Thanks to years of pay freezes, meager wage hikes, and mandatory increases in retirement, federal employees earn 6.5 percent less today than they did at the start of the decade when adjusted for inflation. President Trump's budget continues this race to the bottom by penalizing the working-class people who serve and protect their fellow Americans."
SCHOOL ADMINISTRATORS PRESIDENT DIANN WOODARD called Trump's blueprint: "a reverse Robin Hood budget. It slashes and decimates programs for the most vulnerable Americans, while stuffing the pockets of the uber-wealthy,"
"As school leaders, AFSA members are responsible for leading our nation's public schools, for supporting teachers and staff, and for providing all children with a high quality education. This budget will severely disrupt these efforts, by stripping away much needed funding from states and districts, just as they are working to implement the Every Student Succeeds Act," the new bipartisan school aid law that Congress approved last year.
THE STEELWORKERS' OIL AND CHEMICAL CONFERENCE: "The administration is certainly doing workers no favors when it comes to health and safety," director Kim Nibarger wrote in the Oil Worker."The proposed cuts to OSHA's Susan Harwood grants could have devastating consequences on our worker trainer programs. The Environmental Protection Agency protects not only our communities where our family and friends live, but also our worksites and us. EPA cannot withstand to have its budget reduced. The proposal to not fund the Chemical Safety Board (CSB) would deprive us of a tool specifically crafted to keep our industry safer. These are all moves in the wrong direction, and I strongly encourage you to contact your elected representatives and demand that they do not support the currently proposed budget.
TEACHERS PRESIDENT RANDI WEINGARTEN: "President Trump's budget proposal is manifestly cruel to kids. It is catastrophic to the public schools our most vulnerable and at-risk students attend, while being a windfall for those who want to profit off of kids or make education a commodity rather than a great equalizer and an anchor of democracy.
"The combined Medicaid and education cuts demonstrate a blatant disregard for children and are far worse than what the administration originally proposed. The $10.6 billion in education cuts, $800 billion in Medicaid cuts and $143 million in cuts to funds that help students afford college, demonstrate…an abandonment of the American value that all our children deserve a pathway to opportunity. The administration's hypocrisy is stunning." And, Weingarten added, his student loan cuts create "a windfall for loan companies, debt collectors and those seeking to profit off of education."
NATIONAL EDUCATION PRESIDENT LILY ESKELSEN-GARCIA: "The Trump-DeVos budget is a wrecking ball aimed at our nation's public schools," she said, referring to Trump Education Secretary Elizabeth "Betsy" DeVos. "Their budget shows how dangerously ill-informed they are about what works for students and in public education. Their reckless and irresponsible budget would smash the aspirations of students, crush their dreams, and make it difficult for them to go to college and get ahead." She said it would cut money to public schools by almost 14 percent.
"Even worse, DeVos and Trump made failed private school vouchers a cornerstone of their budget.
Vouchers do not work and they take scarce funding away from public schools — where 90 percent of America's students enroll — and give it to private schools unaccountable to the public. Spending money on vouchers means denying students the opportunities they deserve in their neighborhood public schools."
AFSCME PRESIDENT LEE SAUNDERS called Trump's budget blueprint "a moral and economic disaster." His cuts "will not only hurt children and the elderly, but also diminish the quality of life for millions of families nationwide, all to give massive tax breaks to corporations and the wealthy.
"President Trump campaigned on a promise to lift up the forgotten man and woman. But his budget does nothing to support job-creating investments to help working people who are struggling to get by. Instead, it eliminates or slashes funding for dozens and dozens of programs and services, including infrastructure, transportation, health care, education, and even Social Security."
SERVICE EMPLOYEES PRESIDENT MARY KAY HENRY: "For decades, working families have struggled to pay their bills, afford healthcare for their families and save for retirement in the face of a political and economic system increasingly rigged against them by self-interested politicians who advocate for the interests of greedy corporations." Trump's budget "would set working families back even further to pay for tax cuts for greedy corporations and a deportation force that would only drive immigrants trying to build better lives for their families even further underground. And it wholeheartedly endorses the disastrous House Republican healthcare repeal bill, which is direct attack on the jobs and lives of working people and the nearly one in five Americans who count on Medicaid."
ACTORS EQUITY PRESIDENT KATE SHINDLE again found herself defending the National Endowment for the Arts against a Trump proposal to shut it down. "The NEA supports middle-class arts jobs in every congressional district in the country. The last thing we need to do is slash a program that creates and sustains jobs in small and regional theaters all over America. Thousands of our members have already spoken up about how the NEA is an economic lifeline in so many places," Shindle said.
Union allies in Congress were upset, too:
REP. ROSA DELAURO, D-CONN.:
"Budgets reflect our values and it is more clear than ever that President Trump only values corporations and the wealthy, not working Americans and the vulnerable. President Trump misled the American people during his campaign and he has now betrayed them with this budget. Congress must reject President Trump's proposal and put forth a budget that works for America's most vulnerable, not balance it on their backs."
SEN. PATTY MURRAY, D-WASH.: "With this budget plan, it's clear as day that undermining women's reproductive health and rights is a centerpiece of President Trump's harmful plan for our health care system. By slashing key investments in health services that women rely on, including the largest cuts yet proposed to Planned Parenthood, President Trump's budget doubles down on extreme Republican efforts to interfere with women's personal health decisions and attacks women's health in just about every way possible."
REP. DAVID NORCROSS, D-N.J., an IBEW member: "President Trump is again exposing his true priorities with this proposed budget: Help for billionaires at the expense of hard-working American families. It contains massive cuts to senior services, education, the environment, and research and development programs. In other words, local seniors would be less secure, our public schools, Superfund sites, small businesses and universities would receive less, and our communities would be less safe, clean and healthy."