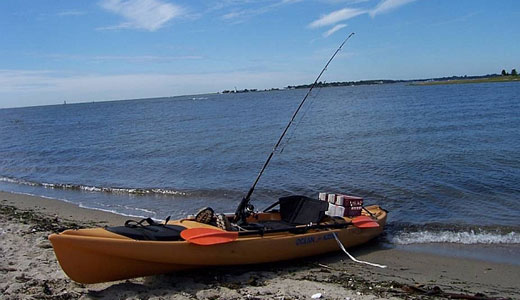 MINNEAPOLIS – This is my favorite story to write each year: Talking with union members about fishing and hunting, or the importance of time alone in the woods, or the thrill of working with dogs in the field. Each year, union members welcome me into their world. They talk about the father or grandfather who taught them to hunt. They share the excitement of the kids they're taking fishing. They tell stories of trips to hunt and fish with family, friends, and co-workers.
And these avid outdoors folk also speak about the importance of their union job – with decent pay, benefits, and paid vacation – a job, which allows them the financial resources and the vacation time to go hunting and fishing. This year I visited with three union members. Here are their stories.
Kurt Schroeder, Sprinkler Fitters Local 417, 49, currently lives in Fridley with his wife Geri. He grew up in north Minneapolis and graduated from North High in 1981. "I ended up getting into the Sprinkler Fitter trade and going to St. Paul Vocational for a five-year apprenticeship," he says. "It's been good ever since."
Schroeder now is a 27-year member of Sprinkler Fitters Local 417, currently working for Simplex-Grinnell in Plymouth as a service technician.
Schroeder just got back last month from a fishing trip to Lake Michigan and Algoma, Wis., traveling with his son Nick Schroeder, a member of Pipefitters Local 539, and Nick's two friends, Plumbers Local 15 members Ryan Bordwell and Jon Gerrits. "They've known each other, all of them, since kindergarten," Schroeder relates.
"My son and his friends learned the same values as me," Schroeder says. "I make a pretty good wage. I'm not afraid to work overtime."
In addition to fishing at his cabin on Woman Lake near Hackensack and at Lake Mille Lacs, Schroeder enjoys grouse hunting near Grygla, by the Canadian border.
"It's just relaxing getting close to Mother Nature," he says. "It's as serene as you can get. It's a good thing to do with your children – something you can do until you're old."
Paul Klesmit, IBEW Local 292: "I enjoy hunting with my two labs probably more than anything," says Klesmit. "I've had chocolate labs for more than 25 years."
Klesmit, 61, lives on Sarah Lake near Loretto. He grew up in northeast Minneapolis and graduated from Edison High. He was drafted in 1971 when Vietnam was winding down.
After his military service, he took a two-year course at Anoka-Ramsey Technical College and joined the IBEW apprentice program in 1976. "This year is my 35th year," he says.
Klesmit served IBEW Local 292 7-1/2 years as a business representative and also worked 4-1/2 years as director of the Minneapolis Building Trades' Market Recovery program. He's currently unemployed. "Especially when you're unemployed, you've got a lot of time to spend in the woods," he notes.
When he is working, Klesmit notes, the negotiated vacation package he gets as an IBEW member means, "you have the money to take time off."
"One of my favorite sayings from my folks," Klesmit says, "was 'Are you working to live or living to work?'"
His father, Eugene Klesmit, was a Minneapolis firefighter and his grandfather, Dan Klesmit, was an IBEW Local 292 member. Paul Klesmit has fond memories and vivid stories from hunting with both his grandfather and his dad.
"There's so much to do outside," Klesmit says. "The new generation is just tied to technology. We've got to teach young people to enjoy the outdoors." He adds: "I enjoy shooting deer but I also enjoy just taking pictures and watching them."
Gary Larson, of Bricklayers Local 1, will be 65 next month. He joined Bricklayers Local 1 as an apprentice in 1970 and retired in 2009. "I loved every minute of it," he says. "I would do it again if I had my life to live over."
"I take pride in helping to build Minneapolis and St. Paul," he says, including landmark buildings like the IDS Tower.
Larson grew up on a farm in western Minnesota, he explains, so he was "used to hard work so masonry wasn't that out of line." He notes: "We hunted on the land all the time."
His two sons, James and Curtis, followed him into the Bricklayers but in recent years they had moved out of state seeking work. Larson lives in rural Howard Lake, where he and Curtis now breed and raise yellow labs doing business as Yellow Lab Kennels. "I buy dog food by the pallet," he says.
"We have a very good bloodline," he says. "When we have puppies we have all yellow puppies." He emphasizes that his pups are family-raised and country-raised, offering "a dog for the kids and a hunting dog for dad. They do well as both."
Larson's care for the pups extends to delivering them in person to buyers as far away as Colorado.
Larson is primarily a pheasant hunter, he says, and his kennel is a Pheasants Forever sponsor, raising and releasing 100 pheasants each year.
Steve Share is an editor for the Minneapolis Labor Review.
Photo: Without a union salary, a vacation on a lake is a pipe dream for workers. John Simeone/Union Sportsmen