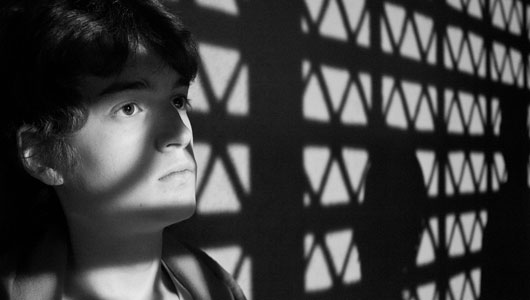 NEW YORK – The 13th annual Tribeca Film Festival in Lower Manhattan wound up a week ago with awards announcements. The 12-day festival co-founded by Robert De Niro screened 89 feature films and 57 shorts to an audience of almost a half a million viewers, including panels and other special events.
Progressive viewers would especially be interested in the films that focused on activists and whistleblowers. Night Moves, directed and written by Kelly Reichardt (Wendy and Lucy, Meeks Cutoff) was reviewed last year when it was shown in Toronto. Radical activists commit an act of environmental sabotage by blowing up a dam in Oregon, but their plan goes awry in this psychological political thriller. Both Silenced and 1971 were the powerful documentaries at Tribeca that addressed whistle blowing, and they will be reviewed in an upcoming Peoples World column.
The festival honored a remarkable black-and-white Mexican film for Best Cinematography, saying that "the film perfectly captured the energy and hope of the youth in its nation's capital." Güeros is directed and written by first–time filmmaker Alonso Ruizpalacios, and is an amazing Fellini-esque adventure, full of life and humor with many scenes that make you feel like you're watching cinema for the first time. Set in 1999 during the 11-month student strikes at Mexico's largest university, the film focuses on two brothers who travel throughout the city searching for an aging legendary musician. The film offersa revealing inside view of the organizing of the student strikers.
The inspirational Keep On Keepin' On, directed and written by Alan Hicks, won the Audience Award for Best Documentary as well as Best New Director. This loving tribute to trumpet great 89-year-old legend Clark Terry, acknowledges his decades of mentoring young students, including Miles Davis and Quincy Jones. In failing health, and mostly from his sick bed, Terry mentors his newest student, a young blind pianist training for the Thelonious Monk Piano Contest who has stage fright. The film captures the magic of this relationship and the power of music and family.
A disturbing film about a young adventurist, by acclaimed director Marshall Curry (If a Tree Falls: A Story of the Earth Liberation Front) won the Best Documentary Feature Award. Point and Shoot was described by the jury this way: "The award goes to a film that makes its own rules. Working with hundreds of hours of first-person-selfie-footage by Matthew Van Dyke, director Curry creates an unsettlingly ambivalent and often darkly amusing portrait of a generation hellbent on documenting itself. Do we celebrate the so-called 'manliness' of its protagonist-or wonder what the hell he's doing inserting himself into the middle of a violent revolution, like a Zelig with his own camera? It's a question viewers will brood on-much as this jury did."
The "violent revolution" they are referring to is the one in Libya. After striking up an unlikely friendship with a Libyan "hippie" during his motorcycle adventures across the North African continent (and with little political grounding) Matthew renamed himself "Max Hunter" and joined whatever forces he considered "freedom fighters." With a gun in one hand, video camera in the other, he documented his sometimes reckless escapades in his quest for "manhood" while being driven by his desire to overcome his own obsessive-compulsive disorder. While embedding himself in the opposition forces he ended up in Qadaffi's jails for almost six months. He now admits being involved in Syria, but not as a militant. This unique documentary, using mostly social media, selfies and homemade footage, challenges the viewer to question the changing role of youth in world struggles in an age of growing social media influence.
The award for Best Narrative Feature, and the Nora Ephron Prize, went to an Israeli film, Zero Motivation, directed and written by a talented young artist, Talya Lavie. It's a dark comedy about everyday life for a unit of young female Israeli soldiers, a universal coming of age story. Although the program describes the film as a "comic-tragic glimpse into the Israeli militaristic society, depicting a real and surreal, humorous and gloomy journey inside a maze of military bureaucracy," it somehow overlooks the massive tragedies of the Israeli occupation of the Palestinian West Bank and avoids reference to the crimes of the Israeli regime. The boredom of military life in Israel is certainly nothing compared to the day to day struggles of the oppressed people of Palestine. This writer, in support of the Palestinian request for a cultural boycott of Israel products that sustain the occupation, asks all progressive activists to close ranks and help end apartheid in Israel/Palestine as we helped accomplish in South Africa.
Photo: A scene from Güeros. Tribeca Film.