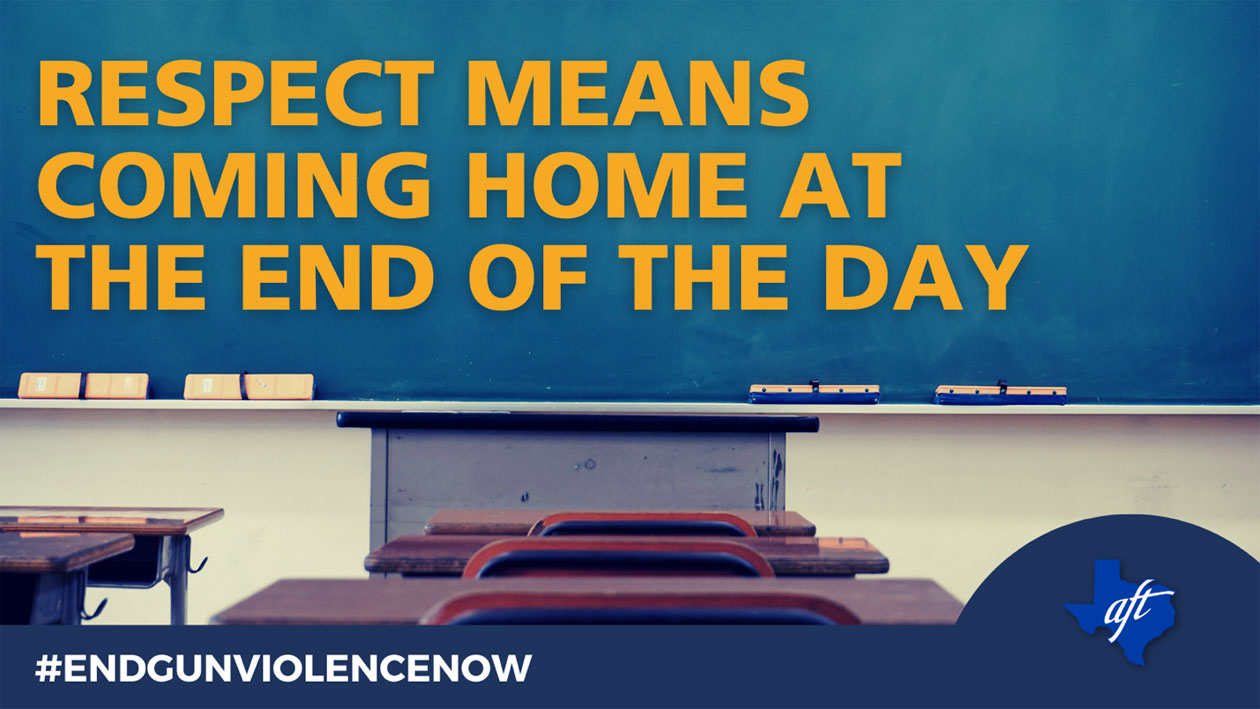 WASHINGTON—The gun massacres in Buffalo, N.Y., and Uvalde, Texas, where an 18-year-old wielding an AR-15 murdered 19 schoolchildren and two of their teachers, are prompting gun control talks on Capitol Hill—but not as wide-ranging as gun control advocates, including the nation's two big teachers' unions, want.
And despite nationwide polls showing mass support for stricter gun controls, the key chamber—the Senate—is only now gingerly tackling control questions. Most political observers believe that, once again, Senate Republican Minority Leader, Mitch McConnell, will torpedo any meaningful action.
The senator told the press last night when he was asked about any gun control legislation he would support that the talks, as he understood them, were about promoting school safety and dealing with mental illness. That has been the mantra of right-wing Republicans who have continually claimed that curbing of the sale of dangerous weapons would have no effect on gun deaths in America.
Not to be left out of the rightwing assault on any reasonable gun control measures, the U.S. Supreme Court, in a case it heard late last year challenging New York City's now-dead gun permit law, may knock out virtually all controls. It hasn't issued a ruling yet.
So the American Federation of Teachers and the National Education Association aren't waiting for Congress to act. They're putting the pressure on it to do so.
Both unions convened a roundtable of people affected by gun violence—teachers, organizers, the PTA, and gun control advocates—in Houston on May 27 to discuss what they want lawmakers to do. Video of the discussion and a subsequent protest are on www.aft.org.
AFT started a new gun control campaign. And the student-led March For Our Lives plans another mass march on Washington on June 11 and other marches elsewhere. Sites and registration are at www.marchforourlives.com.
"This is a public health crisis. Educators deserve to be able to teach and not be forced to be human shields to protect their students," said AFT President Randi Weingarten. "Parents and communities deserve to know their schools, stores and places of worship are safe."
"The heinous shootings in Uvalde and Buffalo have laid bare the crisis we're facing here in America—again. We can't allow these preventable mass murders to keep happening, and we can't allow this to be the new normal."
The AFT and NEA were in Houston for a reason. The Uvalde bloodbath came just ahead of the national convention in Houston of the vicious, powerful National Rifle Association. The notorious gun lobby drew high-profile Republican speakers, led by former Republican Oval Office occupant Donald Trump and South Dakota Gov. Kristi Noem.
It also drew the mass march, with Weingarten and NEA President Becky Pringle in lead, on the convention hall.
Trump, Noem, and their rabid pro-gun remarks symbolized the tight ties between the NRA, a key component of the radical right, and the Republicans. Three high-profile Republican Texans, Gov. Greg Abbott, Sens. Ted Cruz, and John Cornyn, begged off but sent supportive statements.
Directed by Senate Republican Mitch McConnell of Kentucky, a gun control foe, Cornyn is part of the ginger steps in the Senate. Teaming up in a bipartisan group of ten senators—five from each party—led by Christopher Murphy, D-Conn., they seek legislation that can win votes from all 48 Democrats, both independents and 10 Republicans, thus overcoming any Republican filibuster threat in the 50-50 Senate.
The group met privately May 31 via zoom, with no word on specific legislation they discussed. In the House, the Judiciary Committee plans quick action on gun control measures on June 2, sending them to the full chamber, which is now in recess.  President Joe Biden, a longtime gun control advocate, plans to meet with both parties to push gun control.
One bill the committee will vote on would expand "red flag" laws, letting judges issue protective orders against people buying or possessing guns if the judges decide the potential buyer is a violent threat to themselves or others.
And last October, the House passed a measure to expand background checks of gun purchasers, 228-200, with nine Republicans joining all 219 Democrats in voting for it. Both that and the red flag law are authored by Rep. Lucy McBath, D-Ga., who ran for Congress—and won—the first time around on a strong pro-gun control platform. She was propelled into politics several years ago after her son was gunned down before that.
McConnell pigeonholed her measure. The Uvalde massacre of young children put it in the discussion again. In another indication of support for gun control, when the Republican right-wing dominated Georgia legislature redistricted McBath into an incumbent-versus-incumbent primary against a Democratic woman who was more "moderate," McBath won.
The Judiciary panel's package of other gun legislation is all rolled into one omnibus bill. It would raise the age from 18 to 21 to buy some semi-automatic rifles, ban "bump stocks"—which shooters use to transform regular rifles into semi-automatics—ban the sale of high-capacity bullet magazines, restrict so-called "ghost guns," increase federal penalties for gun trafficking, and establish new penalties for improper gun storage at home.
But their measure doesn't outright ban the semi-automatic assault rifles, such as the AR-15 the shooters in Uvalde and Buffalo used. The Buffalo shooter, a racist, deliberately gunned down Blacks at a local supermarket. Ten people died.
The two teachers unions' roundtable also featured outspoken advocacy for stricter controls. "We get together today to say "that's enough," said Weingarten, a longtime New York City civics teacher. The video of the discussion is also on AFT's website.
"I taught science for over 30 years," in Philadelphia, said Pringle, Just like you, I had to answer questions from kids—now from my 10-year-old grandson. It's not just 'that's enough,' but ask 'What are we prepared to do?' We wanted to ask you what next steps to take…to take advantage of the power and strength that comes with collective action."
"The good thing is we're here and here to do something," said George Tataris, co-director of the Houston branch of March For Our Lives. "Our very own governor (Abbott) is claiming 'nothing can be done, nothing can be changed.' But we have the vast majority of the country with us."
"I kept 15 students safe in my classroom while a gunman opened fire, killing 17, injuring 17, and traumatizing an entire community," said Sarah Lerner, a teacher at Marjorie Stoneman Douglas High School in Parkland, Fla., where a gunman killed 14 students and three teachers—AFT members—on Valentine's Day 2018. That massacre started AFT's, and Weingarten's, crusade for strong gun controls.
As a teacher and a parent, "I see the toll that being raised in a generation of school shootings has taken" on kids. Lerner and two colleagues created Teachers to End Gun Violence, "to give voice to what we felt was lacking in this space.
"We are the ones who help the children who come into school every day carrying this baggage because gun violence isn't just school shootings, it's violence in communities of color, it's suicide by gun violence, it's domestic violence, it's all of that. And there's so much that's unsaid outside the classroom, but we're the ones who hear it, who absorb it, and who help them."
"How long will we tolerate people betraying our children in our name?" asked Jitu Brown, a community leader from Chicago's South Side. "I'm a father, I have a son I fear for. When I was a child, I was able to catch a bus at the age of 10 years old and go all over the city of Chicago. Today my son cannot go outside without me.
"So today I think the challenge before all of us is for this not to be another media moment but to truly tell people 'You are not going to betray our children on our watch'—and mean it."