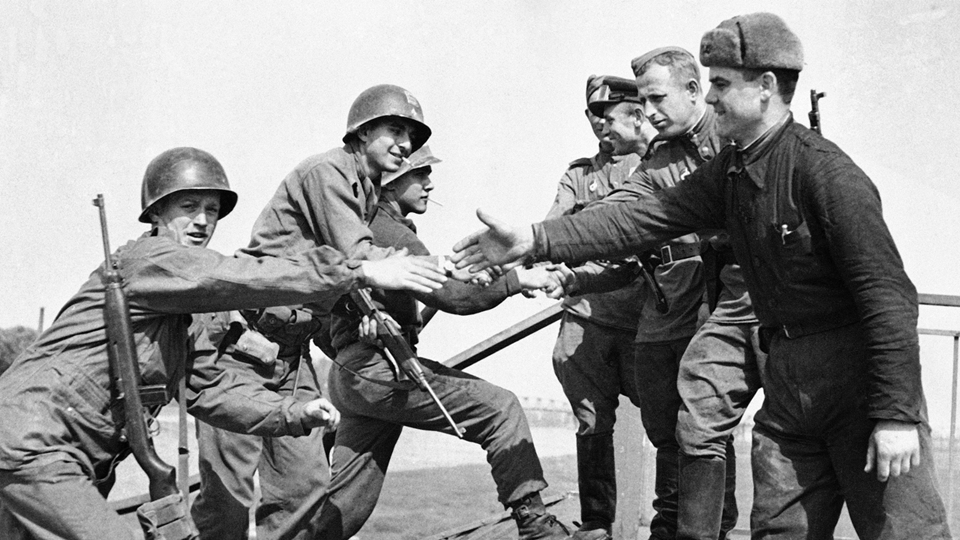 BERLIN – Today, May 8, is the 75th Anniversary of V-E Day, marking the end of World War II in Europe.
On this day we celebrate the official acceptance by the Allies of World War II of Nazi Germany's unconditional surrender of its armed forces on Tuesday, May 8, 1945.
Adolf Hitler, the Nazi leader, had committed suicide on April 30 during the Battle of Berlin when the Soviet Union's Red Army liberated the city from its fascist rulers. Some 80,000 Soviet soldiers lost their lives in that battle, adding their numbers to the 25 million Soviet citizens who perished in World War II. On the Western front, the U.S. lost more than 400,000 soldiers. Soldiers and civilians numbering more than 80 million died around the world during the horrific war.
Here in Berlin, we have the giant memorial in Treptower Park to the Red Army soldiers who died fighting to free the city. At the same site, there is a memorial to the POW's who also died, having been starved to death in concentration camps by their Nazi overseers.
This year, due to the virus, there will be no big gathering on May 8 and 9 at the Treptower Memorial, but rather small gatherings with flowers and small ceremonies, at different locations.
One such place is the first building freed by the Red Army in Berlin. It is the gravesite of Berzarin, the first Soviet Commander in Berlin. Berzarin became very well-liked because of his efforts to feed people and start life up as quickly as possible. He died in a motorcycle accident near the site where the final capitulation was signed at midnight in Berlin.
When the capitulation was signed it was already 2 a.m. on May 9 in Moscow which explains the different celebration dates, May 8 or May 9, depending upon the country.
May 8th has been designated an official holiday in Berlin now in 2020 for the first time since East Berlin days, and there are attempts to extend that decision to all of Germany and/or to extend it beyond 2020 alone.
Each of the white steles left and right in the photo of the memorial contains the names and birth dates of fallen soldiers (and officers, including two colonels).
Salud! Greetings to everyone on V-E Day and let's double down on the continuing fight against fascism wherever it rears its ugly head.