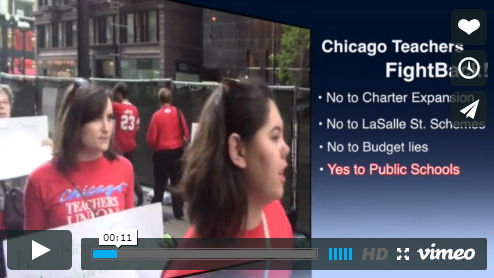 CHICAGO – Teachers union activists assembled at 6:30 a.m. May 28 at the Chicago Public School Board before classes began to protest plans to expand for-profit charter schools. The lively group chanted, "CPS says they're broke. What a joke."
Chicago Teachers Fight New Charter Schools from Scott Marshall on Vimeo.
Photo: Screenshot from video.